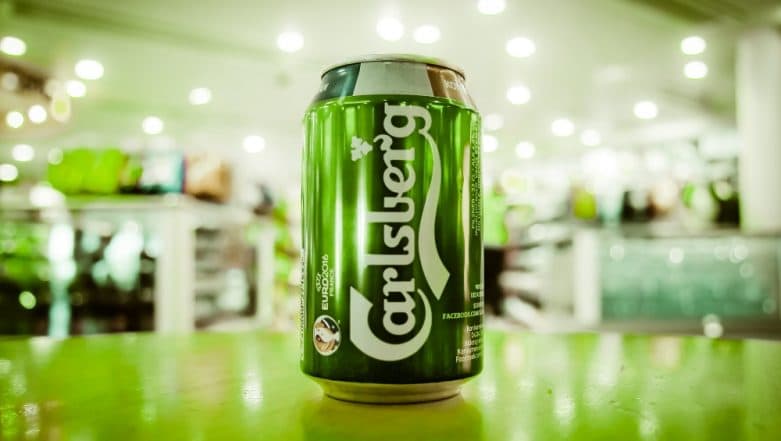 To reduce the use of plastic in its products, Carlsberg A/S will start glue together the beer cans it sells in six-packs around the world. According to a Bloomberg report, a chewing gum version of a glue will be used to hold together the bottles. According to the report, 40,000 different types of glue were used before settling on the chewing gum variation. For the convenience of the consumers, the glue that will be used loses its adhesive property after the cans are separated so that it doesn't stick on to one's hand. Danish Brewer Carlsberg Sales Hit by Russian Move to Limit Bottle Sizes.
The company believes that this method will help is saving 1,200 tonnes of plastic annually, which is equal to 60 million plastic bags. In UK, Norway, the new packaging will be rolled out this month, and in coming years, it will happen in the other countries as well.
The company further highlighted that it doesn't own the rights to the glue and hopes other breweries will follow their step. The CEO of the company hopes to make Carlsberg- the most environmentally friendly brewery, which will help to attract skilled workers in an increasingly competitive labour market.