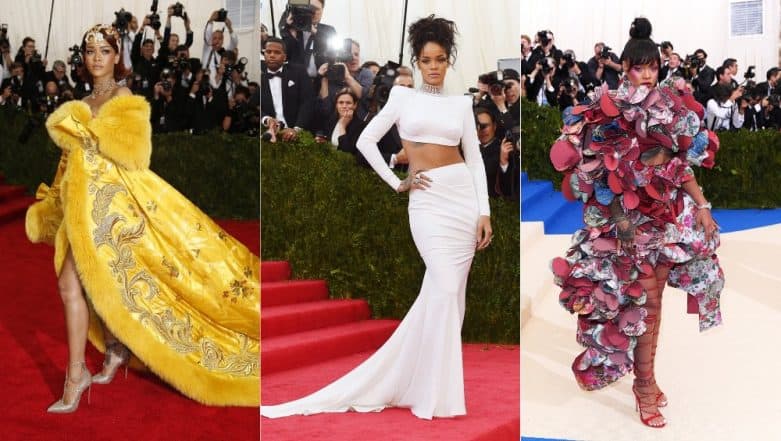 Rihanna's deft red carpet choices have often been fashion critics' favourite work at the Met Gala. Not just the red carpet but whenever Rihanna steps out, she commands attention with her eccentric but cleverly put together ensembles. Time and again, she reminds people that while there may be various contenders in the industry who are fashion stalwarts but she is the befitting successor.
The pop star's sartorial choices have been too good to be true. Sure, they haven't been those traditional cocktail gowns that one would expect as she likes to play to the theme of the Gala. But we're not wrong when we say that her bold take on fashion does make our heart flutter. Although RiRi started her Met Gala red carpet journey in a demure gown. Since then, it has only been going all out or going home for her! Right from strutting in a headgear that demands everybody to bow their heads to walking up the stairs of Mt Gala in an empress cape, Rihanna has been quite the fashionista on the Met Gala red carpet.
Hence, we don't even need to use flattery to gush over how gorgeous some of Rihanna's choices at the red carpet have been. With that, let's jump to the next phase of the article viz., the pictures!
Rihanna in Comme des Garçons for Met Gala 2017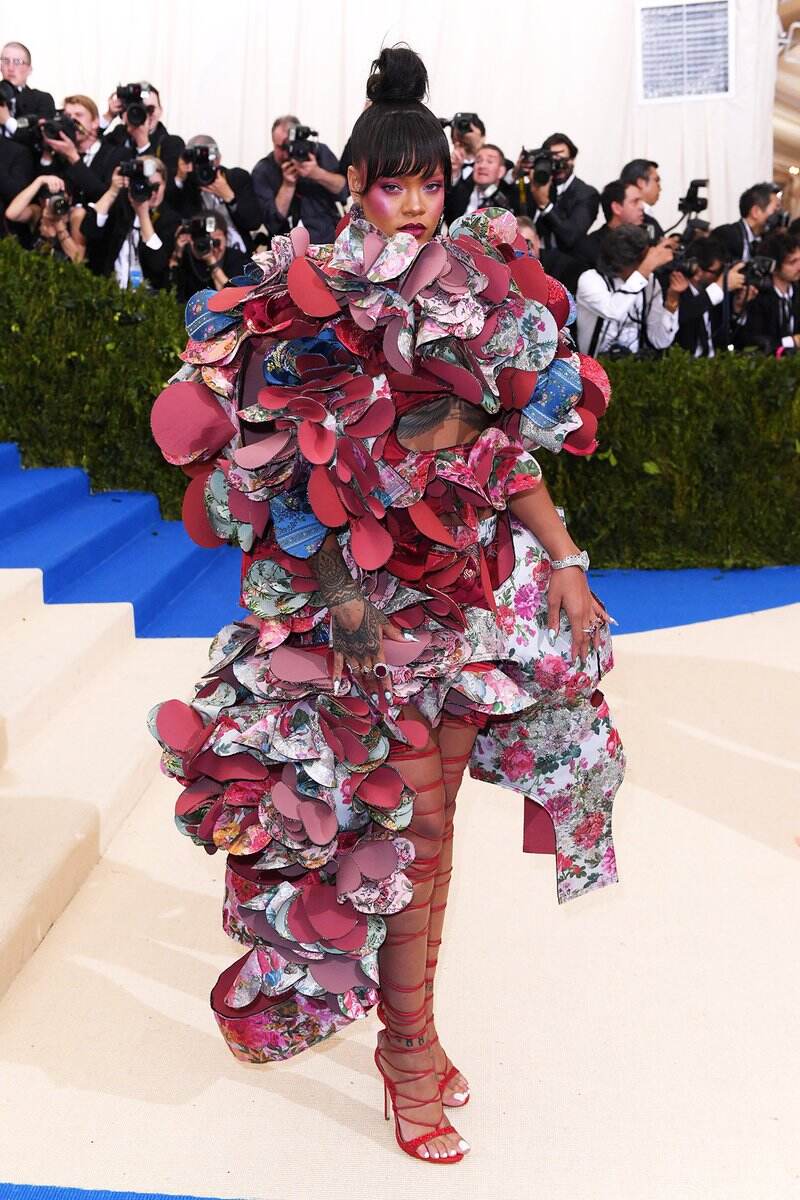 Rihanna in Guo Pie for Met Gala 2015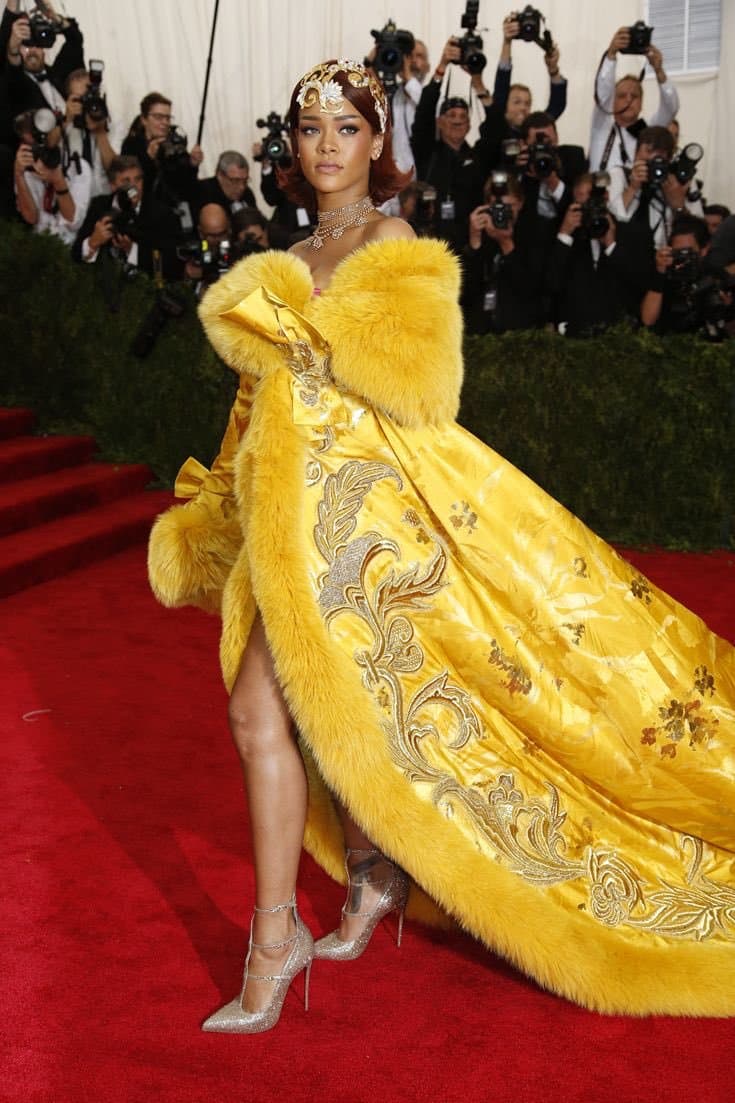 Rihanna in Maison Margiela for Met Gala 2018
Rihanna in Stella McCartney for Met Gala 2014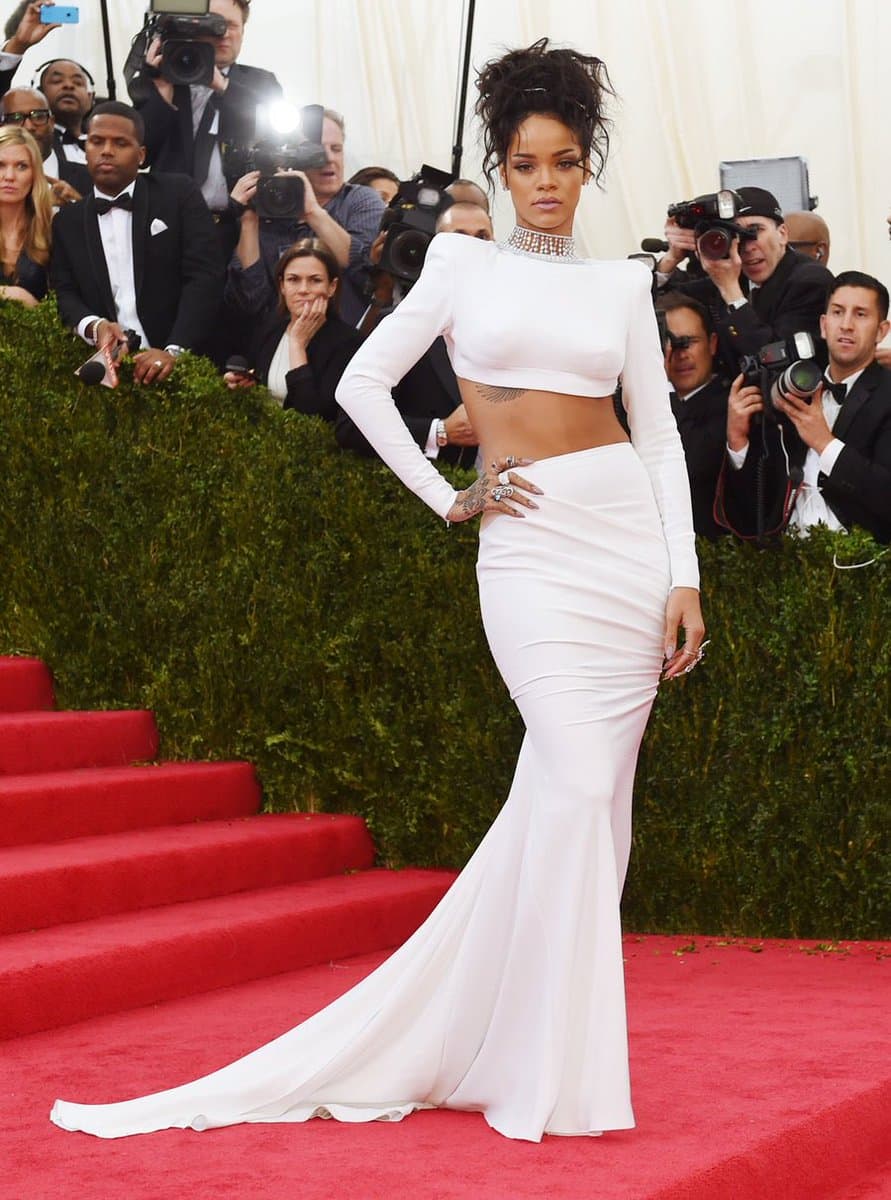 We are super curious to know what RiRi would be wearing at this year's Met Gala. Considering how all her looks have been surprisingly eccentric but memorable, would she go for something fiesty as always? Or would she choose to keep things simple this time? Stay tuned to this space as we find out more about her Met Gala look for 2019!