Swedish Greek actress Elli AvrRam (Elli Avram) is no stranger to posting her bold pictures on Instagram. Continuing to follow the motto, 'If you've got it, flaunt it!' the 27-year-old decided to share some super revealing photos over the past week. For her beach vacation in Akanthus, Greece, Elli picked out the tiniest bikini she could lay her hands on in her wardrobe to enjoy the summer sun. While the pictures of Elli AvrRam in an itsy bitsy teenie weenie bikini are scorching hot, it is her newest Insta post that's breathing fire. The former Bigg Boss contestant is showing off ample bosom in a maroon top with a plunging neckline and trust us, it is too hot to handle. Nachdi Firangi Video: Sexy Elli Avram and Hot Kanika Kapoor Will Make You Groove ,Thanks To Meet Bros' Latest Party Number!
Photographed by Athens-based Dimitris Skordas, Elli Avram oozes sex appeal in this sun-kissed photograph without trying too hard. However, it is the choice of her quote to caption this particular image has got our heads spinning. It is a Buddha quote, and it goes like, "What's the difference between: I like you & I love you?, Buddha answered beautifully...When you Like a flower, you just pluck it. But when you Love a flower, you water it daily.🌹One who understands this, understands Life…[sic]" Let us know if it is just us or if you also found it a bit unusual for such a saucy snap.
Coming to Elli AvrRam's sexy bikini moments in Akanthus, which the actress shared with her 2.1 million followers on Instagram. She chose a string bikini in yellow print and didn't look afraid to show a little skin lying seductively on the rock. In another pic, Elli used a monochrome filter that had her bottoms in focus. Each of her snaps from the recent vacay is garnering views in lakhs, but our favourite remains the one where Elli AvrRam looking like a million bucks in open buttoned-down top.
See Elli AvrRam's Holiday Pictures in Akanthus, Greece
Elli Looks Scorching Hot in This Plunging Dress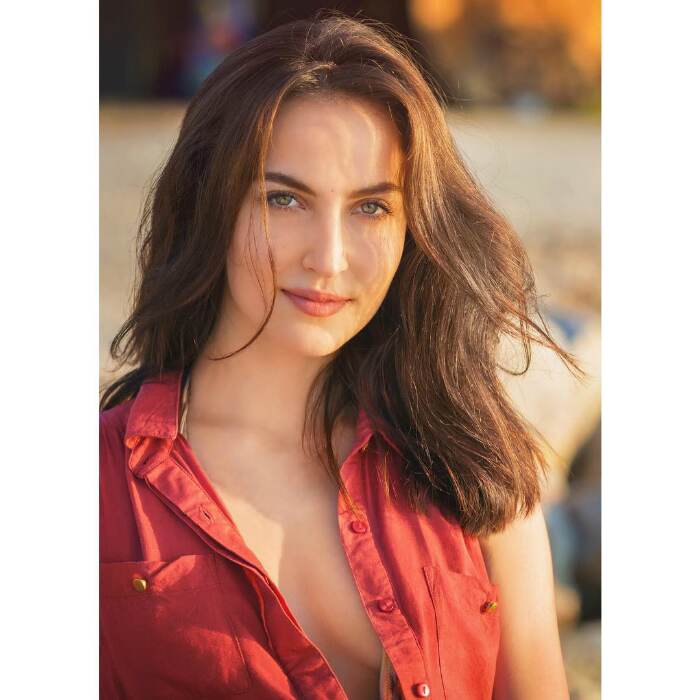 Elli AvrRam Shows Off Her Sculpted Bikini Body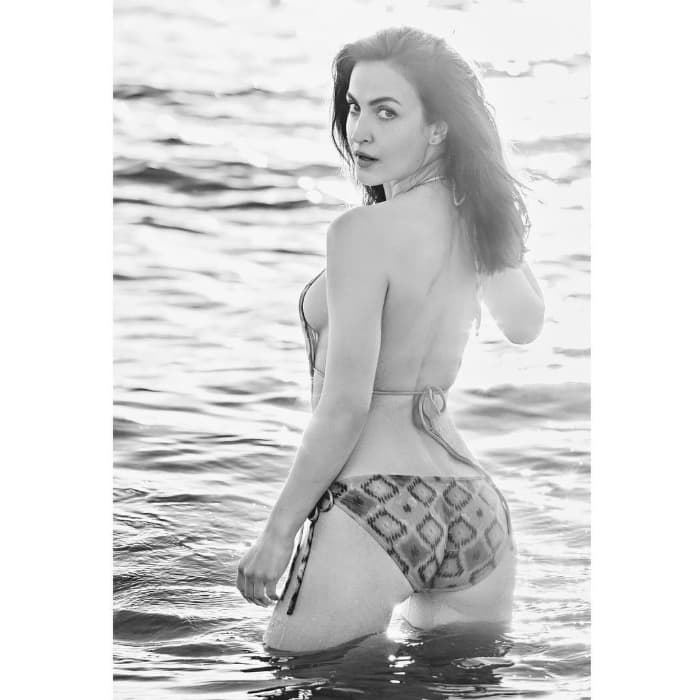 Elli Sizzles in Itsy-Bitsy Teeny Weenie Bikini As She Catches Some Rays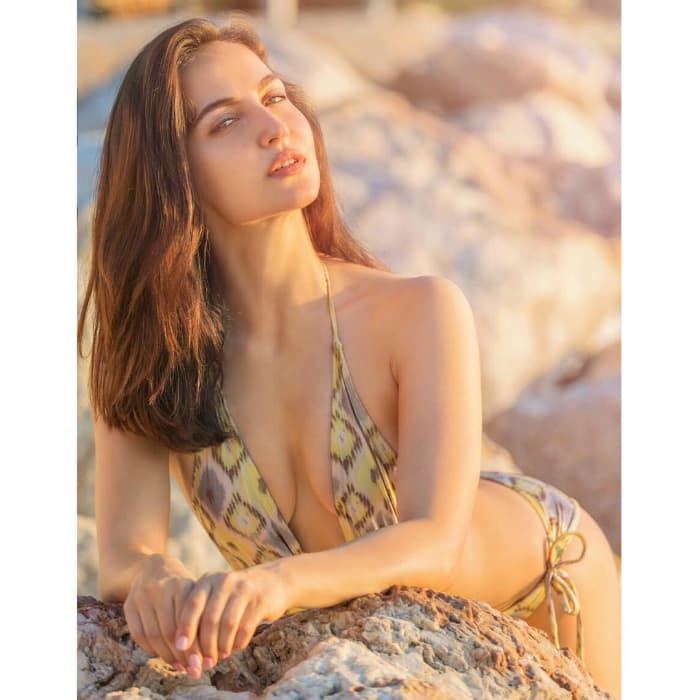 On the work front, Elli was recently seen in a hit music single, "Nachdi Firaangi" – the latest song by Meet Bros and Kanika Kapoor. Elli AvrRam received many praises from all quarters, and one hopes to see more of the actress on the screen. As for her personal life, she was rumoured to be dating dashing Indian all-rounder Hardik Pandya and purportedly have broken up. It will be interesting to catch Elli's alleged ex-boyfriend's reaction on seeing her hot vacation pictures.