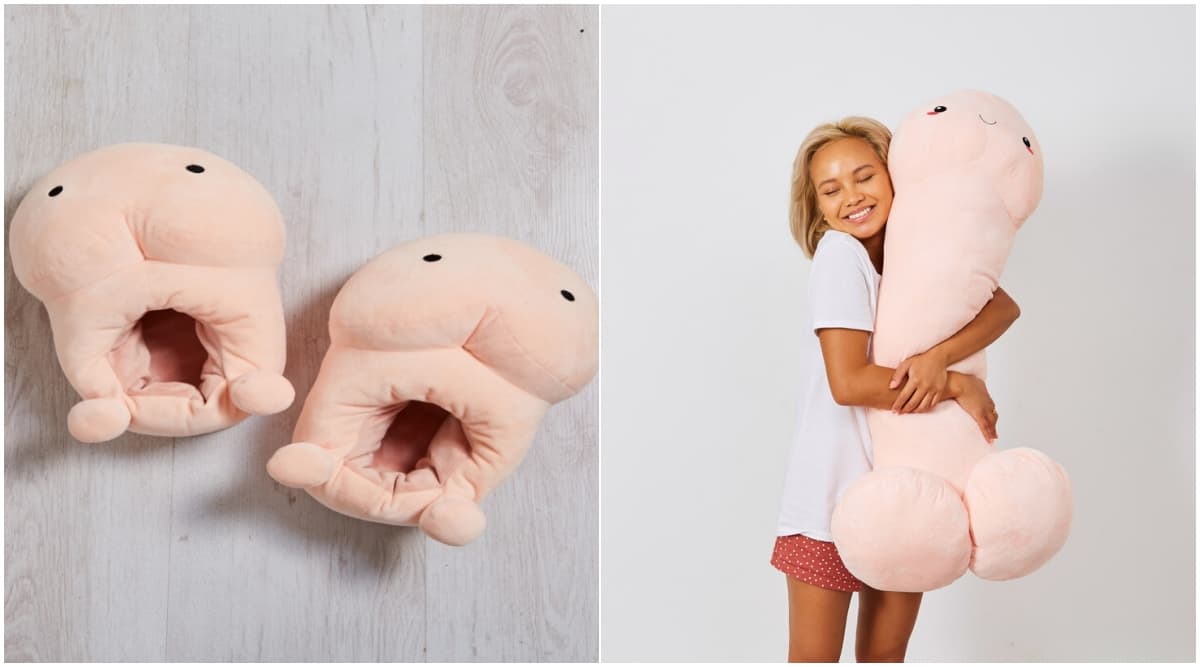 The online marketplace is full of weird products. There are so many phallic-shaped products that are being sold online. There is one more addition to the list -- penis-shaped slippers! Why? Well, to stop you from getting cold feet, quite literally. Called Pierre the Penis Slippers, this footwears being sold by Firefox for £24.99. In recent years, there has been some kind of obsession with penis-shaped stuff and we aren't talking only about sex toys! Let us look at some other objects that made news lately for their resemblance to the penis. 'Penis-Shaped' Soap Controversy Has Left 'Young Adult' Twitter Users Losing Their Minds.
For people who have a fetish for phallus-shaped anything, there is something for you! Penis keychains are quite common. Here are some of the bizarre penis-shaped objects that are commonly sold online. Seven Types of Penis: Cone, Hammer or Banana, What Kind of Penis-Shape Do You Have?
Penis-Shaped Slippers
The name is enough to describe this footwear. Meant for the winter season, penis slippers are made with soft, cosy material to protect your feet from the cold. The description reads:  "Super plush, these soft penises may not be stylish but they'll keep your feet willy warm and provide endless opportunity for slipper-related banter." Would you fancy wearing this penis-shaped slippers?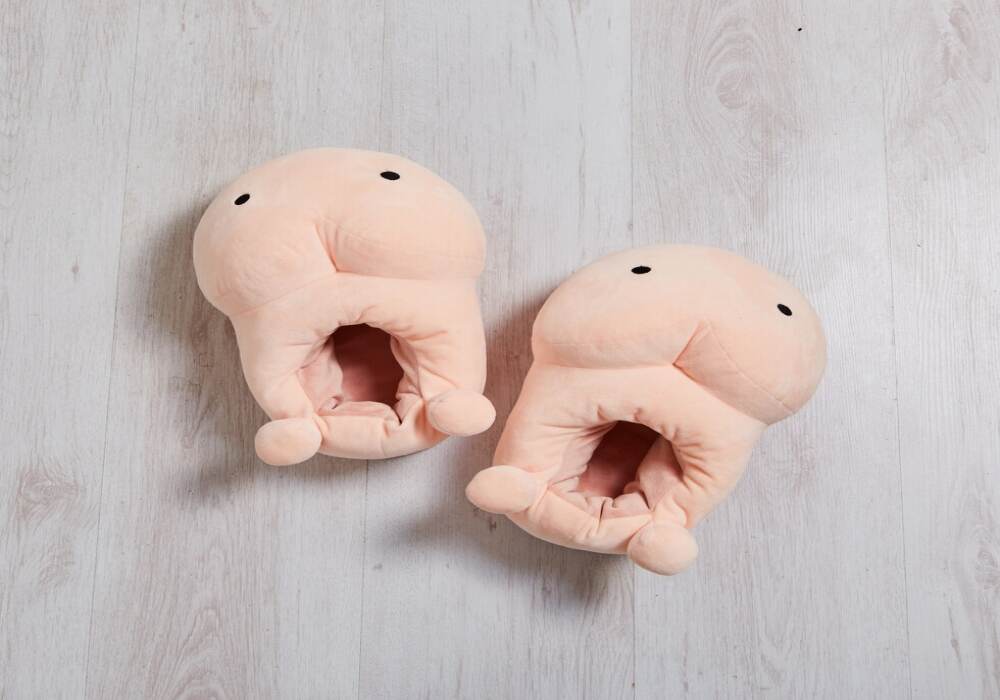 Penis Earrings
French clothing brand and designer label Yves Saint Laurent decided to flaunt the love for penis with phallic jewellery. They launched a penis-shaped earring-pendent set. Made from golden brass, this set would cost you approximately Rs. 70,000! Although, this range did not impress people much and became more of a controversy product.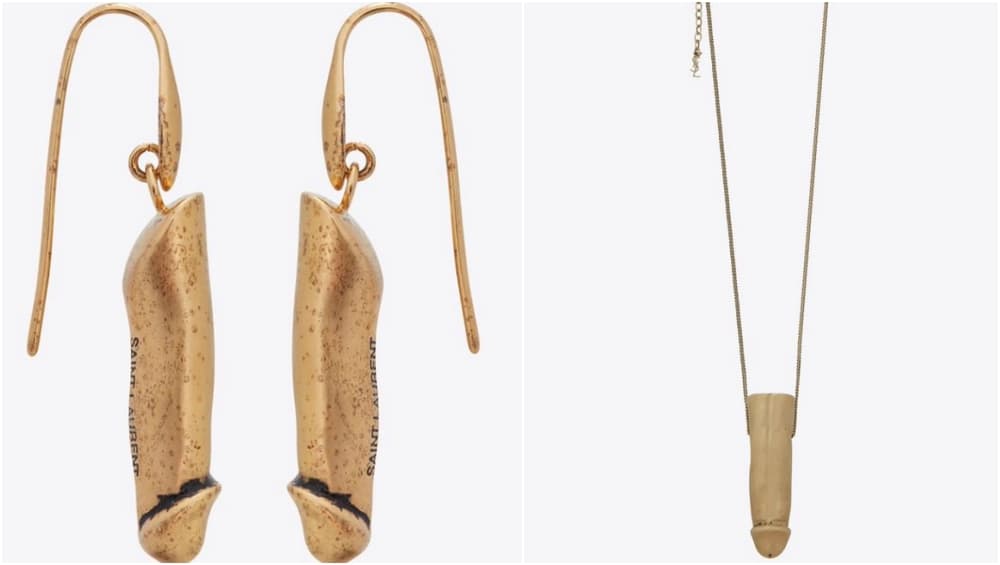 Penis-Shaped Pillows
A pillow named Jumbo Pierre, a four-foot-tall penis-shaped pillow also made it on Firebox recently. Who doesn't love cuddling onto cushions, especially if it's d**k shaped?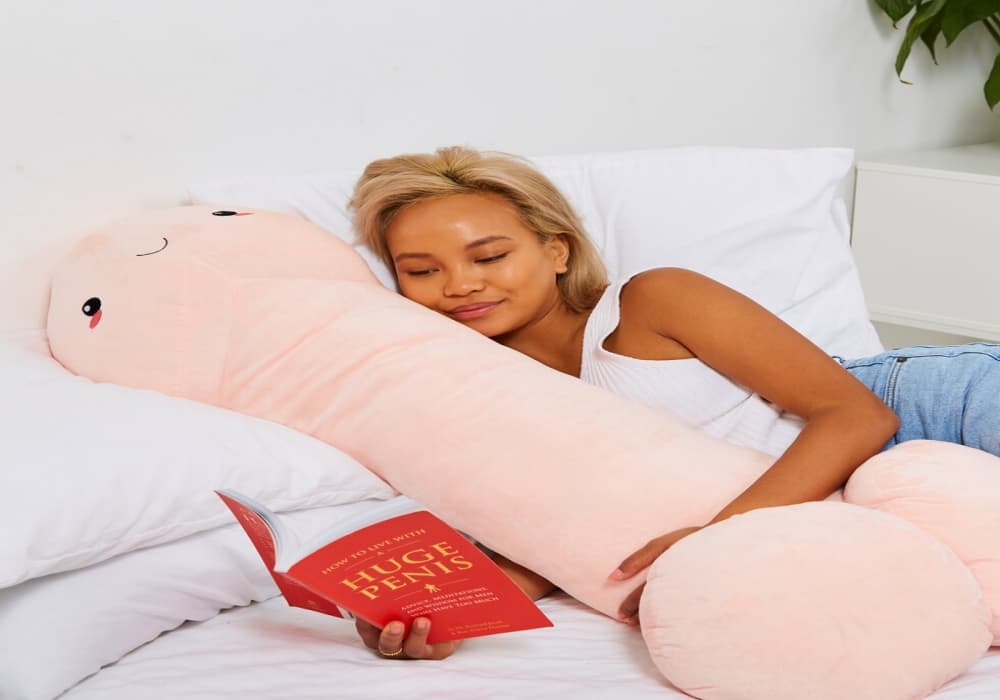 Penis-Shaped Pins
By now, we are not even feeling odd about people showing off their love for penises. There are so many websites, which have penis-shaped pins available. From wooden material to metal imprints, pins in shape of a phallus are available online.
This also reminds us, when testicuzzi, a mini jacuzzi made for the balls made everyone go "nuts" recently! The product was actually a spa machine for the testicles and the men were quite impressed. Many of them wished to get their hands on it... the mini spa of course! If you casually happen to surf online, you will encounter many such penis-inspired products. So if you have someone who loves the penis a little too much, there are enough gifts on the internet.