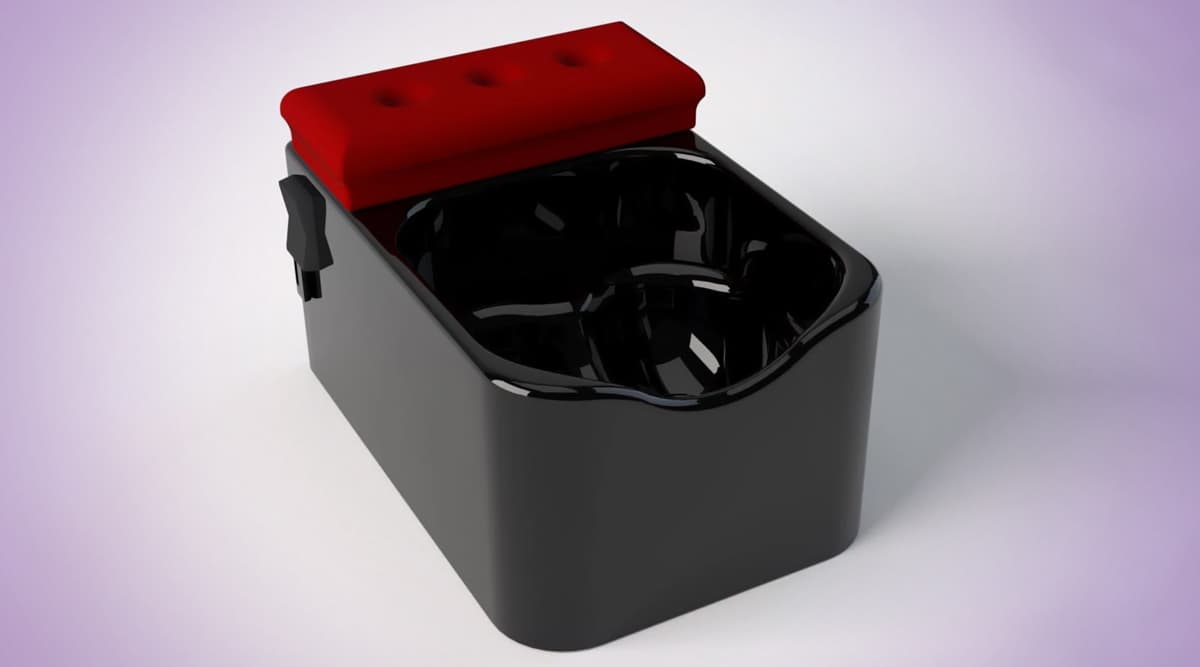 A jacuzzi for the testicles has hit the market! Now you can relax after a long day of tight pants with the help of this device. A brand called "Testicuzzi" has introduced a mini jacuzzi shaped as penis and balls for the testicles. The video for the product shows a man relaxing with the testicuzzi after a shower. It is intriguing to some people and at the same time, making some laugh. The product supposed to be like a spa for your balls and comes with settings just like a regular jacuzzi. Get your man a testicuzzi that will make him go "nuts"." Geddit? If you think your man needs some extra pampering, this is the new best thing you can gift him. Men with Beard and Long Hair Have the Smallest Testicles! And the Reason is Shocking.
The website describes  the product as: "The Testicuzzi is the perfect gift for the man that genuinely cares about his testicles hap-penis." The video of the product is equally impressive and funny. Many people have commented on how they're interested in buying their product. Men want to gift it to themselves and women want to get it for their partners! Missing Tooth Grows Inside Testicles of a Teenager! Here's More About the Rare Teratoma Tumour.
Video for Testicuzzi
Apart from the Testicuzzi, the website has a variety of funny items, from silicon nutsacks to penis-shaped popsicle moulds, to pick from. If you don't want to shop for your man, how about getting a penis mould for your best friend's bachelorette party? You can also pick a co-ordinating keychain set for you and your BFF with a squirrel and nut? The Testicuzzi however, remains our favourite on the website with the most innovative design and idea. Variety of colours to pick from so go get your favourite shade! You can order yours from testicuzzi.com.