Bollywood actress Richa Chadda is one fine talent. A look at her filmy career so far and you would know why she is such a darling of ardent movie buffs. However, one cannot say the same about her sartorial choices. In fact, Richa's latest appearance has raised several questions about her personal style but has also ruined one of the most iconic moments by global icon Priyanka Chopra! Richa Chadda recently attended an event donning a gown that looked a bad rip-off of Priyanka's iconic white gown worn during Oscars 2016. After seeing pictures of herself in the unflattering and copied avatar, Richa Chadda should definitely have a word or two with her stylist.
The 31-year-old Fukrey babe attended an event organized by a channel. Richa whose personal style mostly reflects 'comfort over glamour' quotient, however, went all out to explore her fashionable side for the occasion. She donned an embellished gown by Jarlo London with her stylist and friend, Pinky Campbell creating her entire look for the gala night. But, sadly for Richa Chadda, her fancy avatar seemed more apt in the fashion disaster category!
Does This Look of Richa Chadda Work For You?
So, why does Richa's look does not work for us? The first point in the long list of reasons is the blatant copy of the gown Bollywood superstar Priyanka Chopra had worn at an international red carpet. The Quantico star donned the most gorgeous white gown by Lebanese designer Zuhair Murad in Oscars 2016 to take the entertainment world by storm. PC complimented her sheer strapless dress with USD7 million worth of Lorraine Schwartz jewels and got her hair and makeup on point.
Slay, Queen Priyanka Chopra!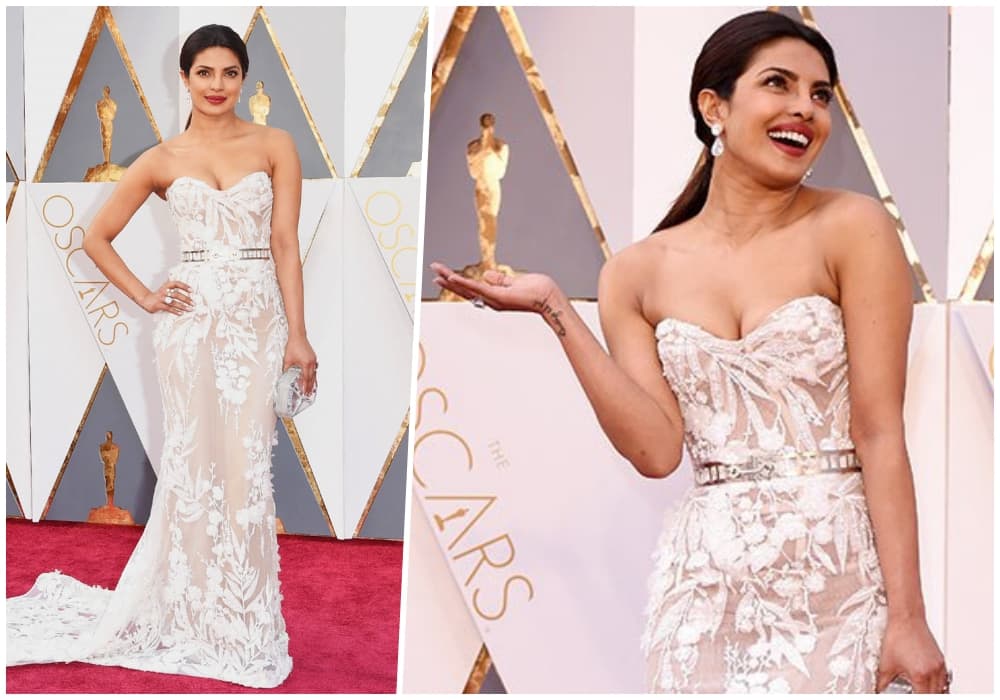 Priyanka Chopra's 2016 Oscars look goes down as one of the best dressed moments in the history of Academy Awards. Alas, Richa and her stylist has ruined the iconic look with the blah fashion sense. Apart from Richa's outfit appearing like a low-budget, rip-off of Zuhair Murad's original creation, the lack of styling be it in hair or makeup department or the absence of right accessories hampered the actress' appearance further. It is not a crime to don a similar gown or attempting to recreate a desired look from the past but it is definitely a sin to ruin a classic.
(The above story first appeared on LatestLY on Mar 21, 2018 04:19 PM IST. For more news and updates on politics, world, sports, entertainment and lifestyle, log on to our website latestly.com).