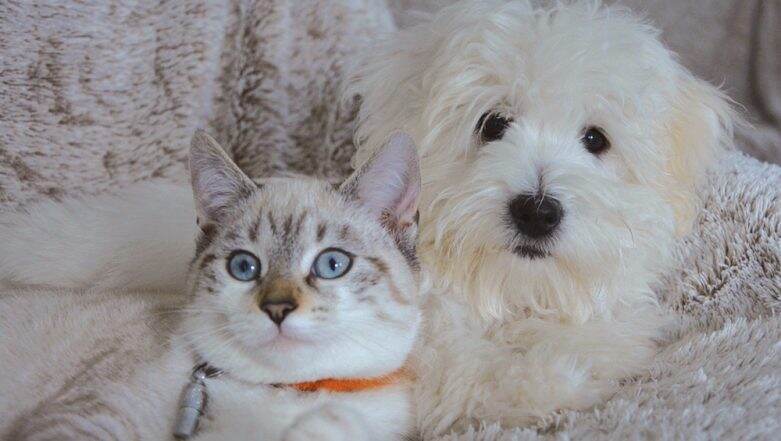 Why should humans have all the April fools' Day fun when even your favourite pets could be involved in it? While we know that no one likes to be called a fool, unless of course, it is April Fools' Day, let's also include our pets in all the frolic, shall we? April Fools' Day is probably the most favourite holiday when people love playing practical jokes on others and laugh out loud. It sure is a reason to laugh our hearts out. And not just humans, even the pets should enjoy the April Fools' Day, with safe and positive pranks only! Although they cannot read a calendar, there is no reason; you cannot pull a prank on your dogs and cats on April 1st. It is true that playing a joke on a creature who cannot return the gesture is slightly unfair, but there is nothing wrong with a little light-hearted fun that your four-legged friend cannot take. Check out these hilarious safe and pawfect prank ideas that you can play on your pets to baffle them on April Fools' Day 2019. Unique and New Ideas to Trick Your Friends, Family or Colleagues on April 1. 
Pranking on dogs is super easy; for those who are a pooch parent knows it all. Most of them cannot tell the difference between a real fight and a fake one; they just jump to their owner's defence. Again, cats are a way too smart to become your April Fools' Day victim. There is less chance of the felines to first of all, even show you any interest on your mischiefs. Nevertheless, the result is absolutely amusing, and something that you can cherish a lifetime. April Fools' Day Quotes & Funny GIF Images. 
1. What The Fluff Challenge
What The Fluff Challenge was all over the internet at the end of last year, with videos of confused pets. The trick is pretty famous and simple—you hold up a blanket in front of you, poke your head over to assure your doggo that you are behind it, then lift it up and sprint off before the blanket falls. Confused looks and the chaos follow while your pet tries to understand your disappearing act. Just do not be away from your pet for too long. Also, these trick videos have proven that it does not work on the smartie cats.
2. Your Pet vs Mirror
This will work to the new members in your family. If your puppy or kitten has not faced a mirror yet, place a full length in front of their favourite play spots and laugh as your pet takes on his greatest enemy—himself. They are going to be engaged in the same act for a longer time, until they understand it is a prank.
3. Make Their Favourite Treat Disappear
If you have any magic skills, save them for April Fools Day 2019. Instead of making a coin disappear, make some treats vanish before your dog/ cat's very eyes. It is absolutely fun to see your pet's reaction. However, make sure to give them a treat after you are done pranking.
4. Laser Pointer Play
Felines are well-known to freak out when they see the glow from a laser pointer, but the dogs can also go all frenzy when they cannot catch the red dot. Make sure; you do not shine it into your pet's eye because they are even more sensitive to lights than humans. So, keep it light-hearted.
5. Get Them a Robot Toy
Be it cats or dogs; they go crazy after they meet the robot for the first time. Pets who are not used to animatronic toys will flip if you introduce them to one. Press go and watch them lose it at the mysterious robot.
These are a few non harmful pranks to play on your pets this April Fools' Day. Be sure you are having fun with them and do not leave your cats or dogs hanging afterwards. Do not be mean, give him or her lots of love for being the best sport that they are and enjoy the beautiful time you spent with them. Happy April Fools' Day!