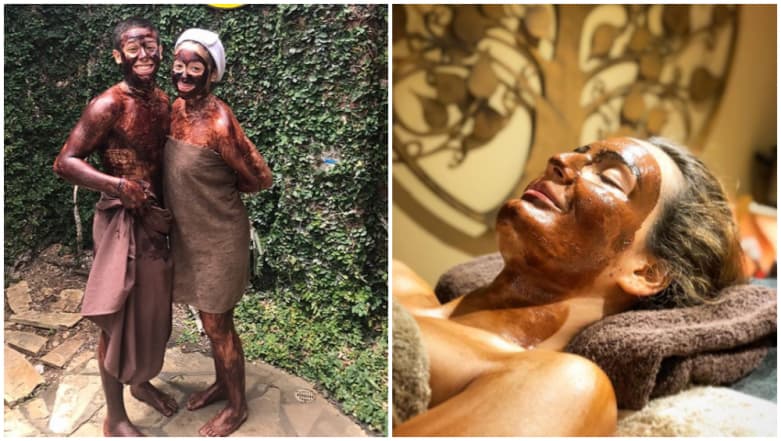 Chocolate Day is celebrated as the third day of the Valentine week. Just like roses, chocolates too are an epitome of love and affection. The bittersweet taste of the chocolate, and the one gifted from your loved one will definitely make you feel extra special on Chocolate Day. Gifting chocolates alone is too passé. Explore your relationship by spending a day out in a salon or spa, getting a chocolate massage or facial done. It will not only be relaxing and rejuvenating, but you can also spend quality time as a couple. Chocolate has been incorporated all over the world, from cosmetics to massages and facials.
Benefits of Chocolate Massage
Firm skin: Ingredients in chocolate have high anti-oxidant and moisturising properties. Not only does it help in keeping your skin firm, but will also leave it soft and supple. Chocolate is responsible to improve the texture of the skin, thus giving you that anti-ageing glow.
Moisturises: When the natural oils found in cocoa are combined with other traditional oils like safflower and olive oils, it further seeps deep within your skin leaving it moisturised for a longer time. Chocolate massages combat the roughness of dry skin and rough patches especially on elbows, knees and soles.
Psychological benefits: The aroma of chocolate acts as an anti-depressant quality. It relieves a relaxing and ecstatic sensation, and releases the 'feel-good' hormone from your brains. It helps in releasing the stress and gives you a peace of mind.
Salons in Mumbai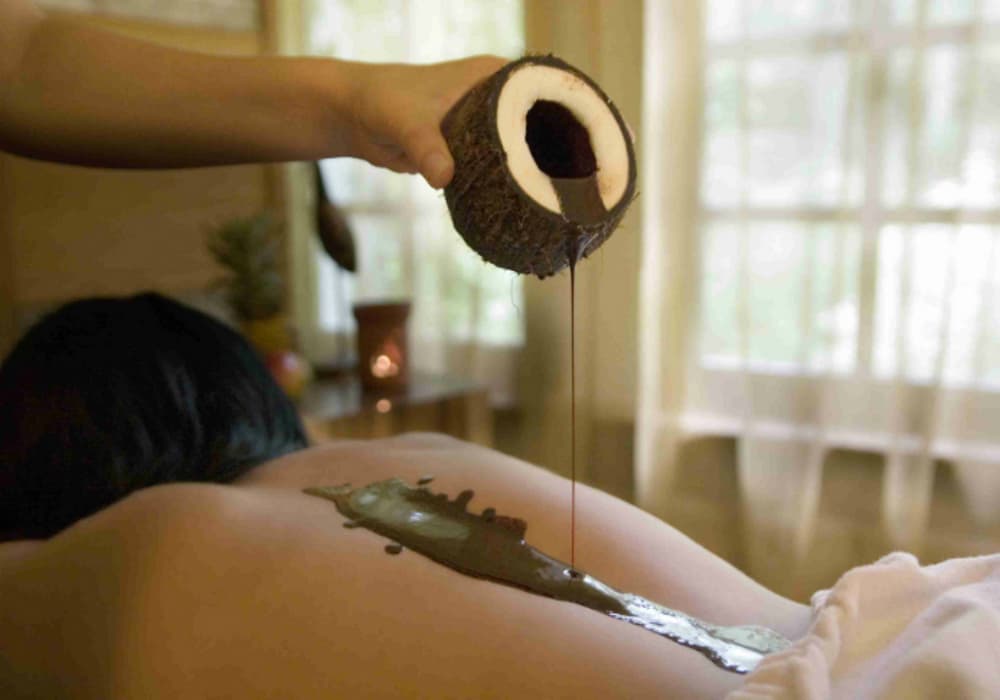 If you are still confused and are looking for ideas, book an appointment for chocolate therapy. To make your life simpler, we've listed down salons in Mumbai that offer chocolate massages and other related therapies. The spa will cost you anywhere between Rs3000 to Rs5000.
1 The Chocolate Health Spa – Andheri West
2 Myrah Spa – Juhu and Marine Drive
3 Hotel and Home Body Massage – Andheri West
4 Aura Thai Foot Spa – various outlets all over Mumbai
DIY  Indoor Chocolate Therapy
If you are planning to have a cosy indoor day with your partner, you can indulge in a DIY chocolate therapy at home. Prepare a chocolate scrub by mixing olive oil, a drop of vanilla extract and brown sugar to cocoa powder. And voila! Your chocolate scrub is ready!
We hope that you are prepped up and pumped to spend a romantic afternoon or evening with your partner, and have a guilt-free Chocolate Day celebration. A memory to cherish forever. Happy Chocolate Day from us to you!