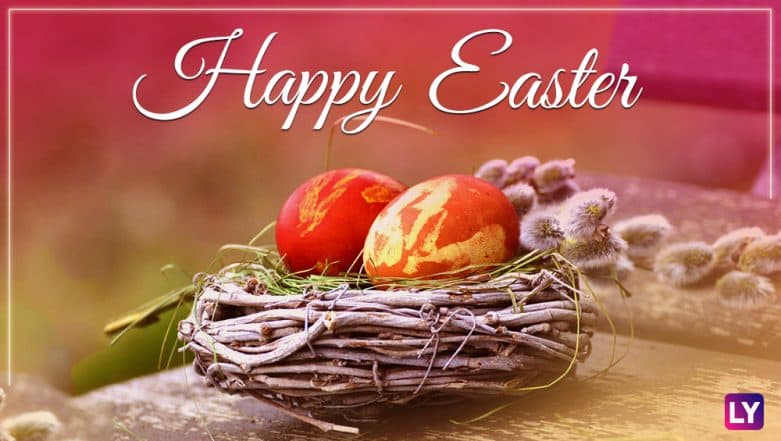 Easter is one of the most important day for Christians all across the globe. Easter doesn't fall on any specific date but generally falls between March and April. This year Easter will be celebrated on April 1. Easter Sunday honour the resurrection of Jesus Christ. Christians across the world get up early for a sidewalk to the Church on Easter morning with their family.
While kids would be busy searching for eggs and candy, then tearing into an Easter basket brimming with treats. Because Easter is a time of renewal and awakening. As you are ready to execute your plans, all you need is warm Easter wishes to share with your near ones to make this day a memorable one. So, here we bring you beautiful Easter quotes, GIF images, WhatsApp messages, SMSes and Facebook status to wish Happy Easter to your friends and family along with those cute Easter eggs.
Easter is celebrated on a Sunday as it was this day when Jesus Christ rose from dead two days after his crucifixion. As the day approaches, people are busy decorating Easter eggs and lovely presents adorning in a small basket. They even organise Easter egg hunts which is a part of the customs. And to make it little easy, here we have compiled numerous vivid and enchanting Easter Sunday wishes that you can send across your beloved ones, relatives and close mates. These messages and GIFs are handy and extra adorable.
WhatsApp Message Reads: Easter gives hope for tomorrow, as after the winter comes spring. Our hearts can be filled with gladness as hearts rejoice and sing. Happy Easter
WhatsApp Message Reads: Easter bring Fun, Easter bring Happiness, Easter bring God Endless Blessings, Easter bring fresh love… A cute GIF to Happy Easter
WhatsApp Message Reads: Easter is meant to be a symbol of hope, renewal, and new life. Happy Easter
WhatsApp Message Reads: Easter is a promise God renews to us in each spring. May the promise of Easter fill your heart with peace and joy! A beautiful GIF Easter basket. Happy Easter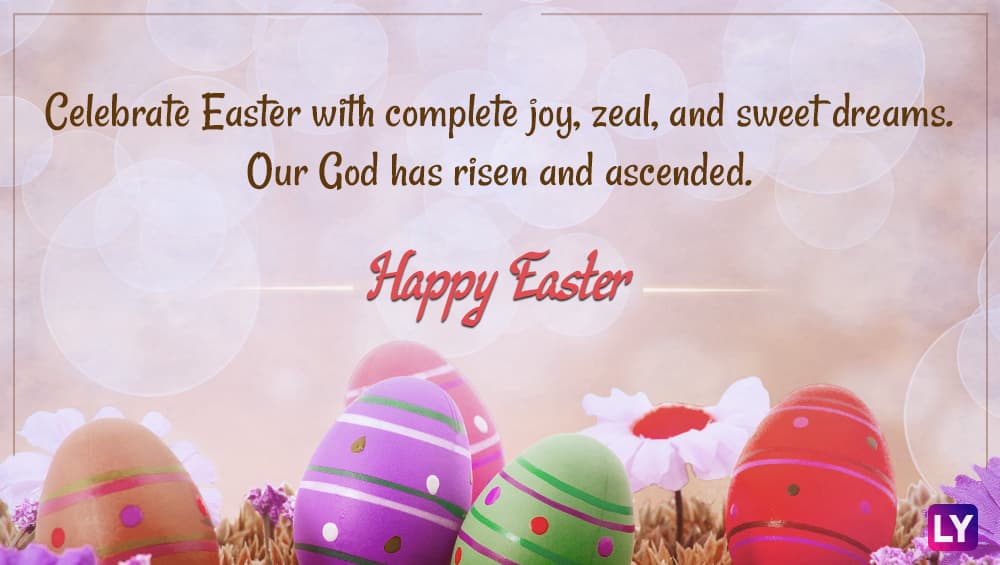 WhatsApp Message Reads: Celebrate Easter with complete joy, zeal, and sweet dreams. Our God has risen and ascended. Happy Easter
WhatsApp Message Reads: May Lord bless you on this auspicious day of Easter, and May it be a new beginning of greater prosperity, success and happiness. Enjoy beatifying the Easter Eggs just like the above GIF. Happy Easter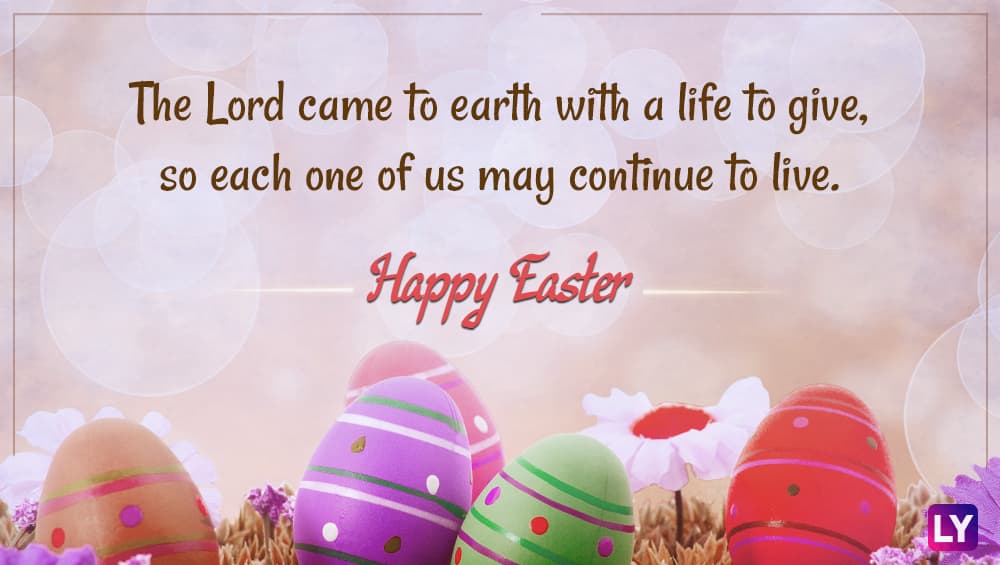 WhatsApp Message Reads: The Lord came to earth with a life to give, so each one of us may continue to live. Happy Easter
WhatsApp Message Reads: The budding trees, the new flowers, and birds that sweetly sing, whisper to me that it's Easter; just like this GIF. Here is wishing a warmth for your soul on Easter and always! Happy Easter
These awesome collection of Easter wishes, and messages are rightly expressive to delight your near and dear ones. As the greetings are now in place, let us dive in to the planning of pretty dresses and cool bonnets for the kids, super fun egg hunts and of course inviting loved ones to the dinner to celebrate Easter 2018.