It goes without any doubt that our lovely moms deserve to be celebrated every day, for being the wonderful self that they are. But it is significant to celebrate all that she does and honour the moms all across and their uncountable sacrifices they make while raising us. Mother's Day is observed every year on the second Sunday of May and in 2019, it falls on May 12. On the wonderful occasion, celebrating motherhood, individuals look for Happy Mother's Day wishes and quotes to write in colourful greeting cards, while pouring all love to the moms. The search for Mother's Day 2019 wishes is already trending and on demand, here we have compiled beautiful wishes, messages, quotes and Mother's Day picture postcards that are easy to download. Share all the lovely and heartfelt Mother's Day 2019 greetings to your mom, and let them know, how important they are. 5 Unique and Budget-Friendly Presents for Your Moms. 
Mother's Day is all about celebrating the wonderful woman who raised you, tolerating all your tantrums, shaping you, who you are as a person. From all the packed lunches, to the bandages and kisses after falling off your bike, to be the first one to cry at your success, your mom was there for it all. On May 12, remind them of all your love and appreciate her beautiful self, with perfect Mother's Day 2019 greeting cards and messages. Tell Mom How Much You Love Her With These Beautiful Lines on Motherhood. 
WhatsApp Message Reads: Thank you for laughing with us in the best of times and sticking with us through the worst of times! What would we do without you? Happy Mother's Day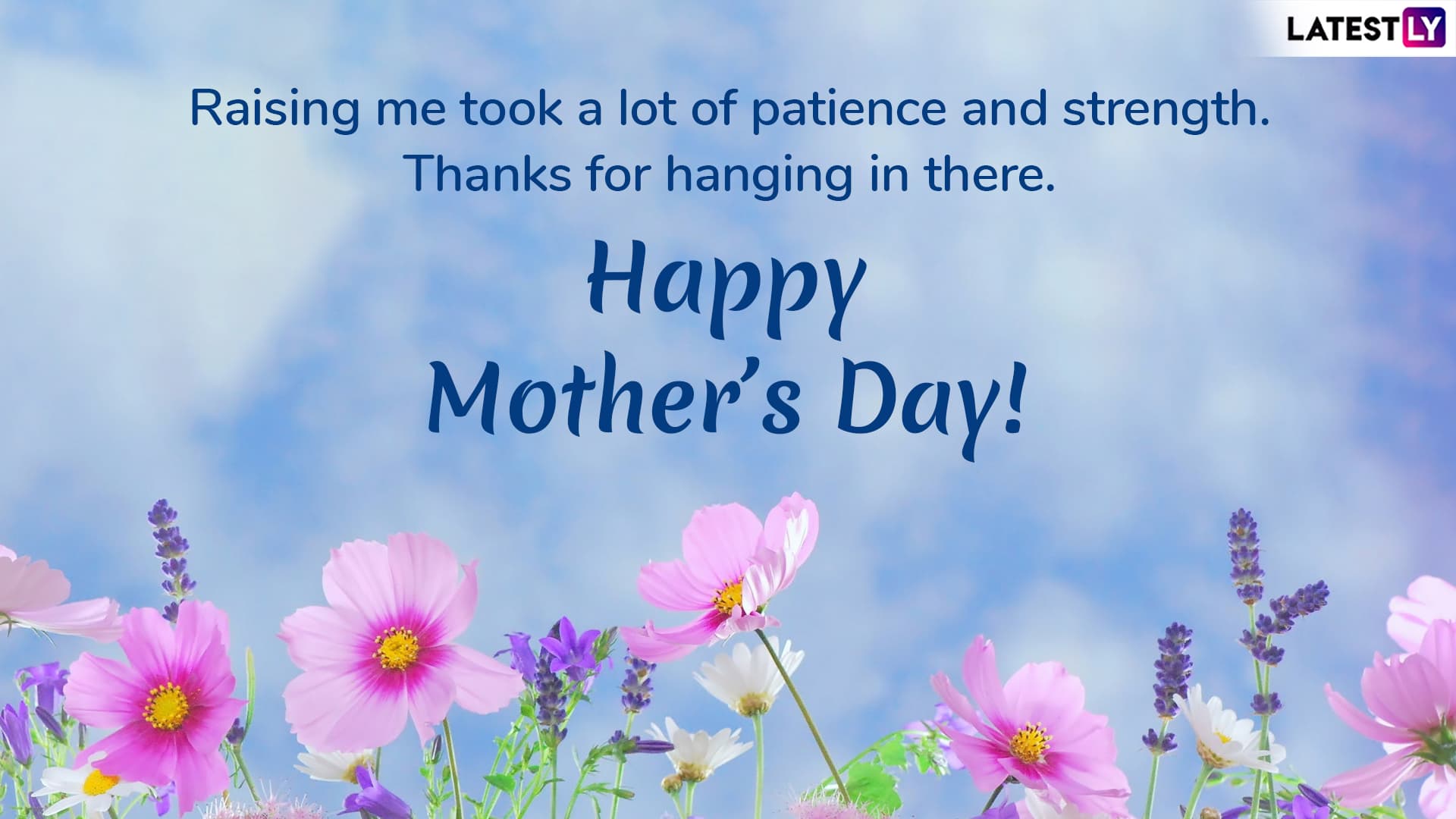 WhatsApp Message Reads: Raising me took a lot of patience and strength. Thanks for hanging in there.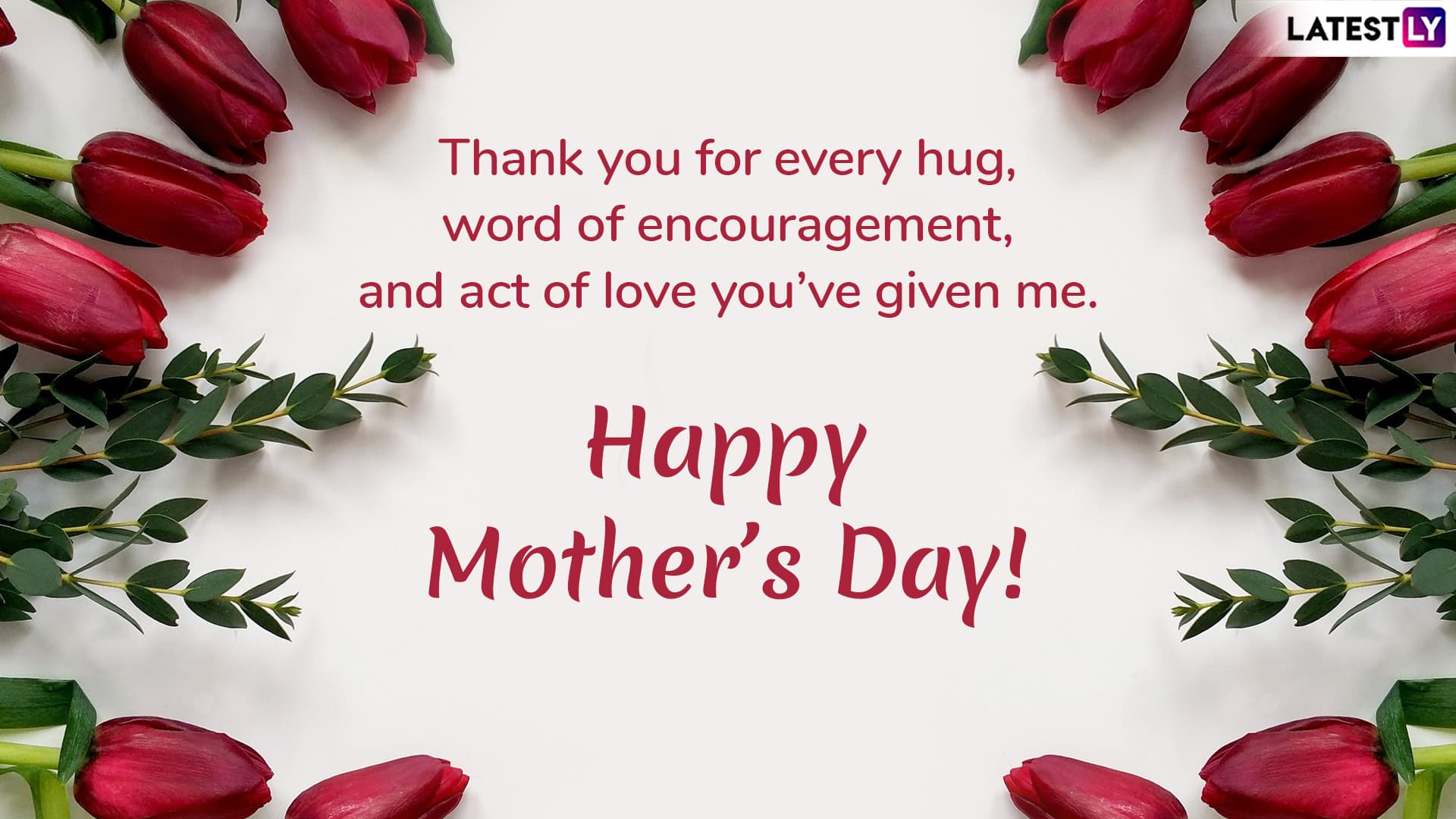 WhatsApp Message Reads: Thank you for every hug, word of encouragement, and the act of love you've given me. Happy Mother's Day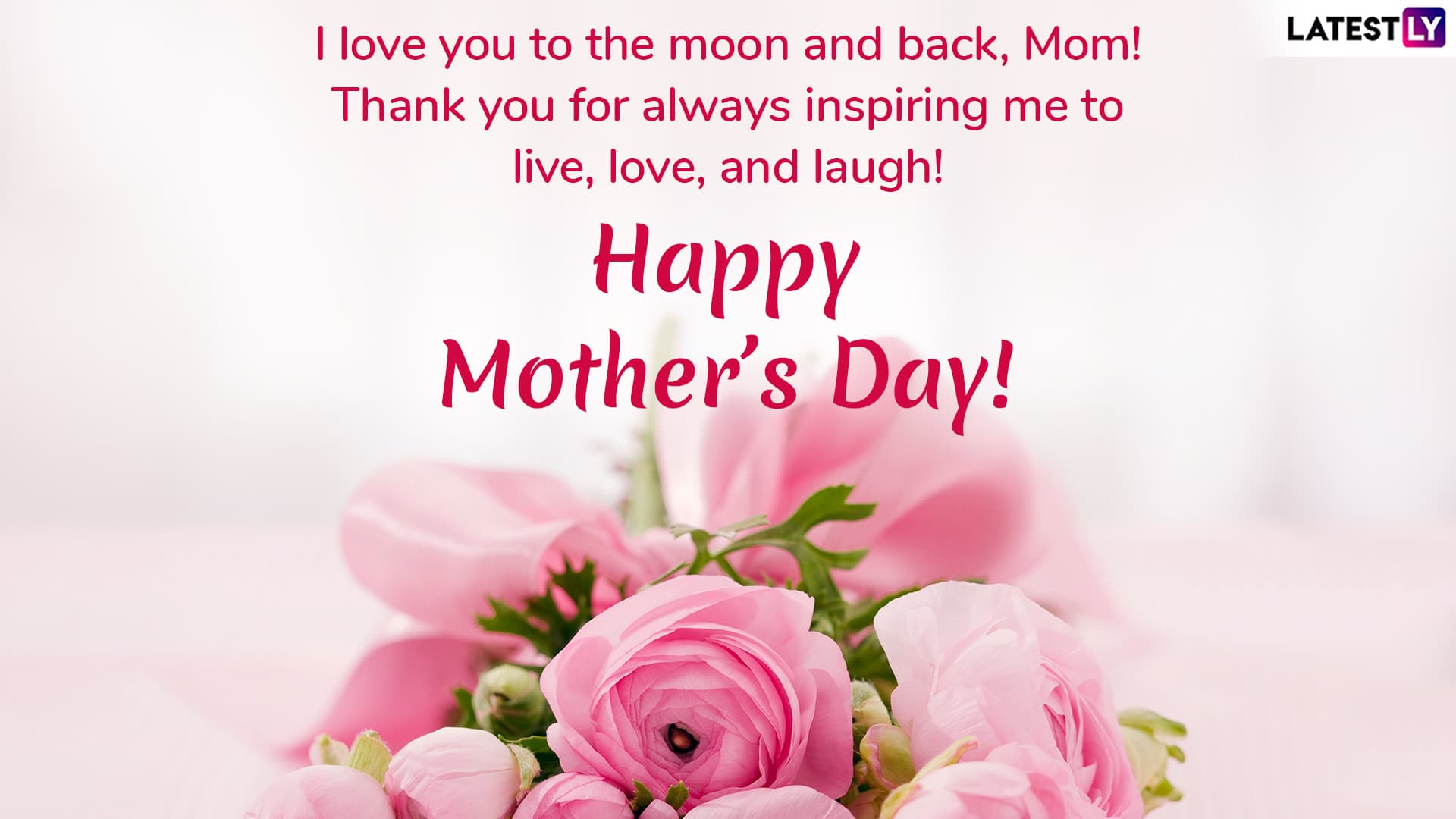 WhatsApp Message Reads: I love you to the moon and back, Mom! Thank you for always inspiring me to live, love, and laugh!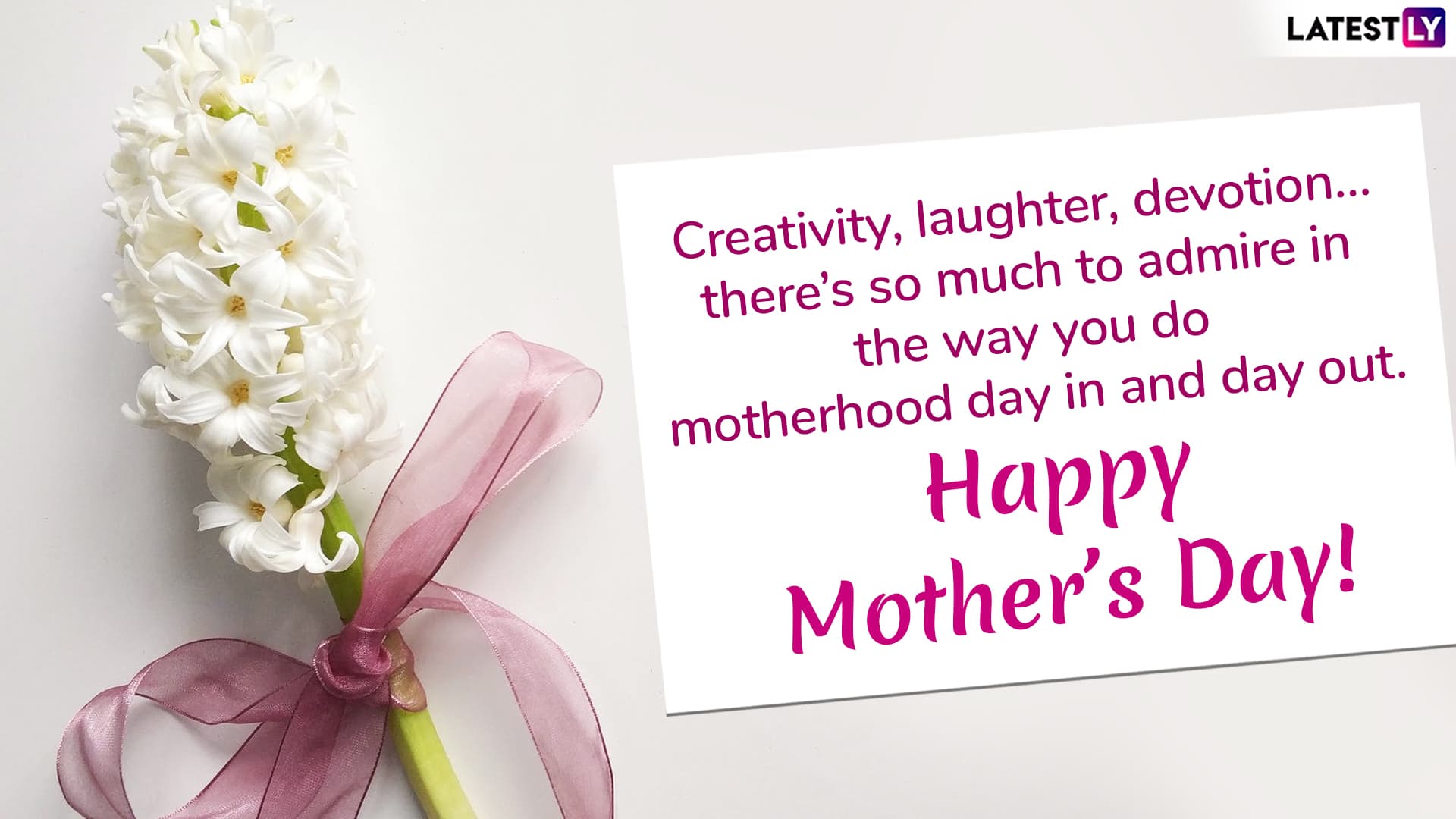 WhatsApp Message Reads: Creativity, laughter, devotion…there's so much to admire in the way you do motherhood day in and day out.
Happy Mother's Day 2019 Greetings: WhatsApp Messages, Quotes, SMS, Photos to Send on May 12
You cannot thank your mom enough, for all that she does. But sometimes, a simple gesture and heartfelt message is the best way to shower all your love to your mom. Apart from sending these beautiful Mother's Day greetings, give her your valuable time. You will see that beautiful smile throughout the day on May 12 and it will naturally enlighten your world.