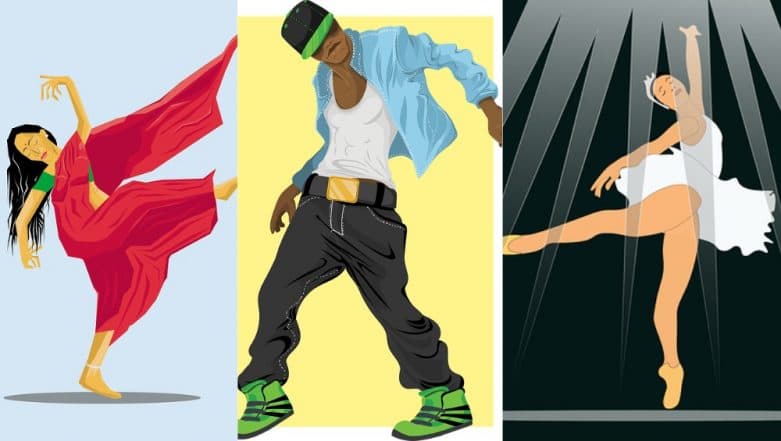 International Dance Day is observed annually on April 29 as a global day to celebrate dance. It was created by the Dance Committee of the International Theatre Institute (ITI), the main partner for the performing arts of UNESCO. The UN body formally recognizes ITI to be the creators and organizers of the event. April 29 was chosen to commemorate the birthday of Jean-Georges Noverre, who was born in 1727, a French dancer, ballet master and a great reformer of dance. It is annually observed to increase the awareness of the importance of dance among the general public. The day aims at persuading governments across countries to include dance in the education system. Chinese School Principal Dances With His Students and Motivates Them to Exercise; Watch Video.
International Dance Day 2019 will witness different events and festivals all over the world. Around the world, various events such as open-door-courses, exhibitions, dance evenings, street shows, special performances are conducted on this day. Also, a message from a famous dance personality is circulated throughout the world about the importance of the day. This year, the French Embassy in Nigeria said the country was set to host the International Dance Day (IDD) celebration for the first time in Nigeria. Elderly Punjabi Couple Who Went Viral For Their Dance Moves Are Back at it Again! (Watch Video)
Every year, ITI creates a selected host city where different dance performances, educational workshops and humanitarian projects are held. The day also witnesses speeches made by ambassadors, dignitaries and dance personalities on the importance of dance. Various dancers, choreographers, dance students and dance lovers come together to attend different workshops and events promoting the art form. We wish all lovers of dance a Happy World Dance Day 2019!