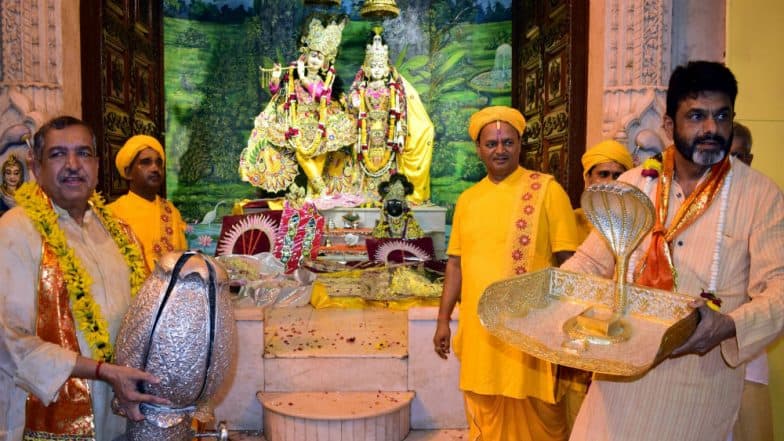 Krishna Janmashtami, also referred to as Janmashtami or Gokulashtami, is one of the most awaited festivals for the Hindu community across the world. The auspicious date, when Gokulashtami is observed, is based on the lunar calendar and therefore the date changes each year on the solar calendar. Ahead of Janmashtami this year, there has been a confusion among netizens over the date of the much-awaited holy festival. From Anuradha Paudwal 'Man Mathura Tan Vrindavan' to Jagjit Singh's 'Banke Bihari', Listen to These Devotional Songs on Gokulashtami.
Social media users, along with the general populace, are confused whether Janmashtami will be celebrated on August 23 or August 24. While Google, the most trusted search engine platform on the internet, goes with the latter, the traditional Hindu calendar have marked the date as August 23. Yogi Adityanath to Attend Janmashtami Celebrations in Mathura.
A study into the matter has revealed that Janmashtami celebrations will begin from the night of August 23, with puja, fasting and other rituals beginning from the night itself, whereas, the primary celebrations will be held on August 24.
Meanwhile, the Dahi Handi celebrations -- which is the marquee event of Janmashtami each year -- will be held on August 25 in all parts of the nation.
The administration in all states and districts have been asked to ensure safe and smooth conduct of Dahi Handi celebrations. The officials have been instructed to keep a close tab to prevent any casualties. In the past few years, deaths have been reported in Dahi Handi events as participated fatally fall from huge heights.