Kolkata, August 7: Rabindranath Tagore, the great Indian poet, statesmen, artist and Asia's first ever Nobel Laureate in Literature (he returned the prize in protest of the Jallianwala Bagh Massacre) died on this day in the year 1941. Tagore was a multi-faceted artist, who excelled in the arts of painting, poetry and song composition. He is generally regarded as one of the most outstanding minds to have emerged from 20th century India and a poet second to none.
Born into an illustrious family, Rabindranath Tagore's father Debendranath Tagore was a religious reformer. Rabindranath Tagore began to write poetry and verses at an early age and was sent to England to pursue his studies, as was the norm in rich families in British India. However, he left his studies incomplete and returned to India, to embark on a remarkable creative journey.
Below Are Lines From Some of His Selected Works 
The Boat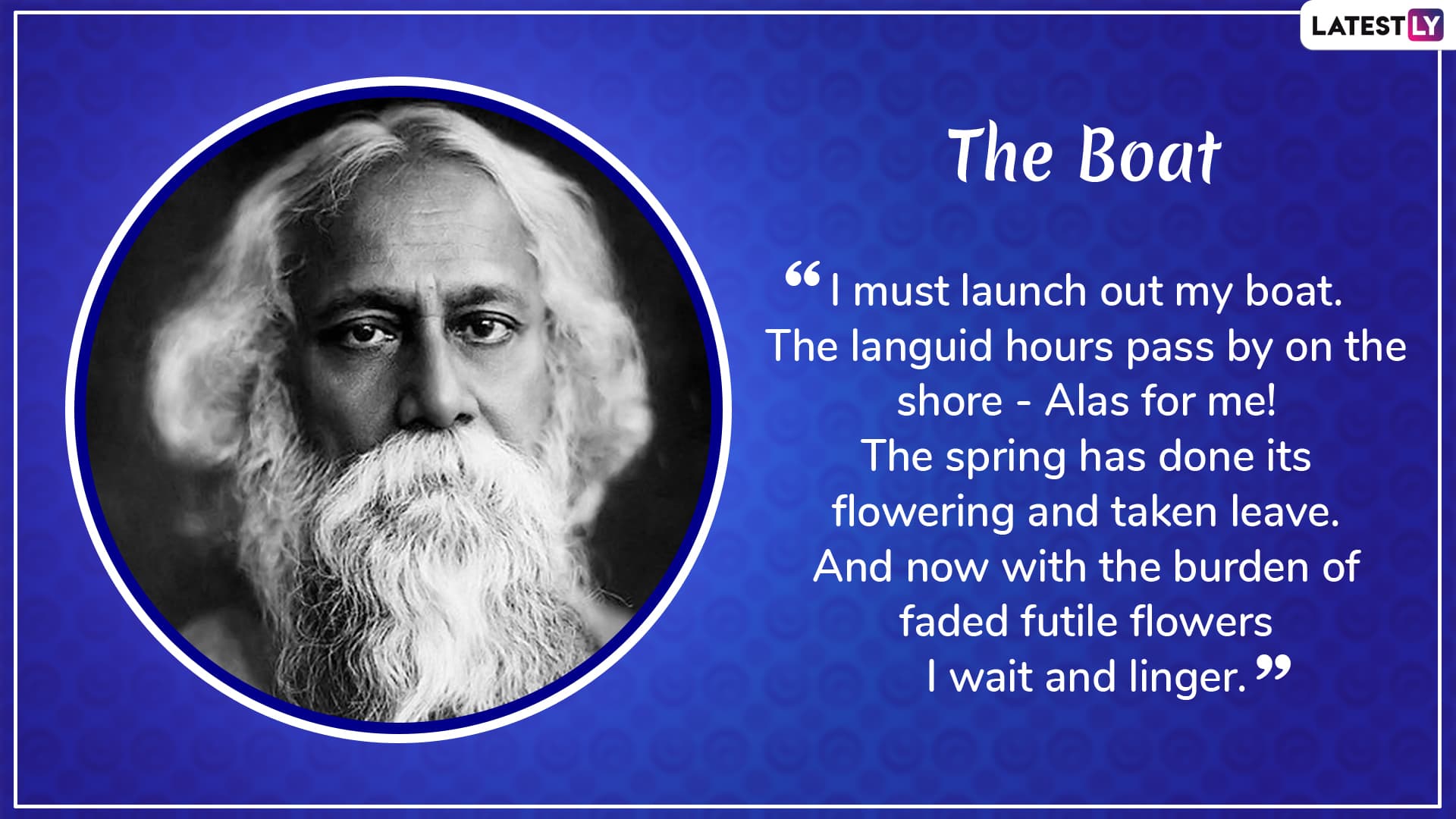 Let Me Not Forget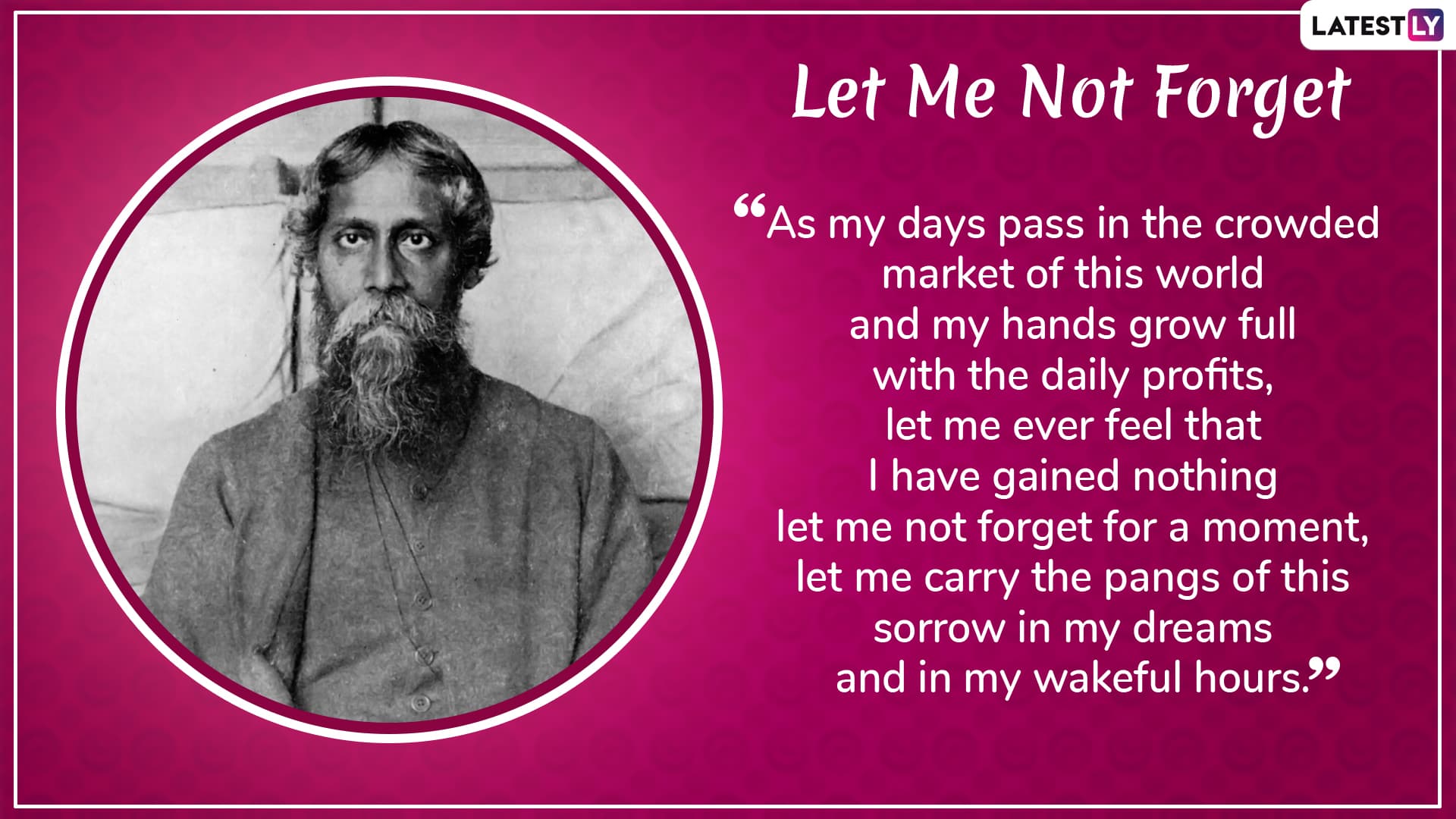 Last Curtain
Leave This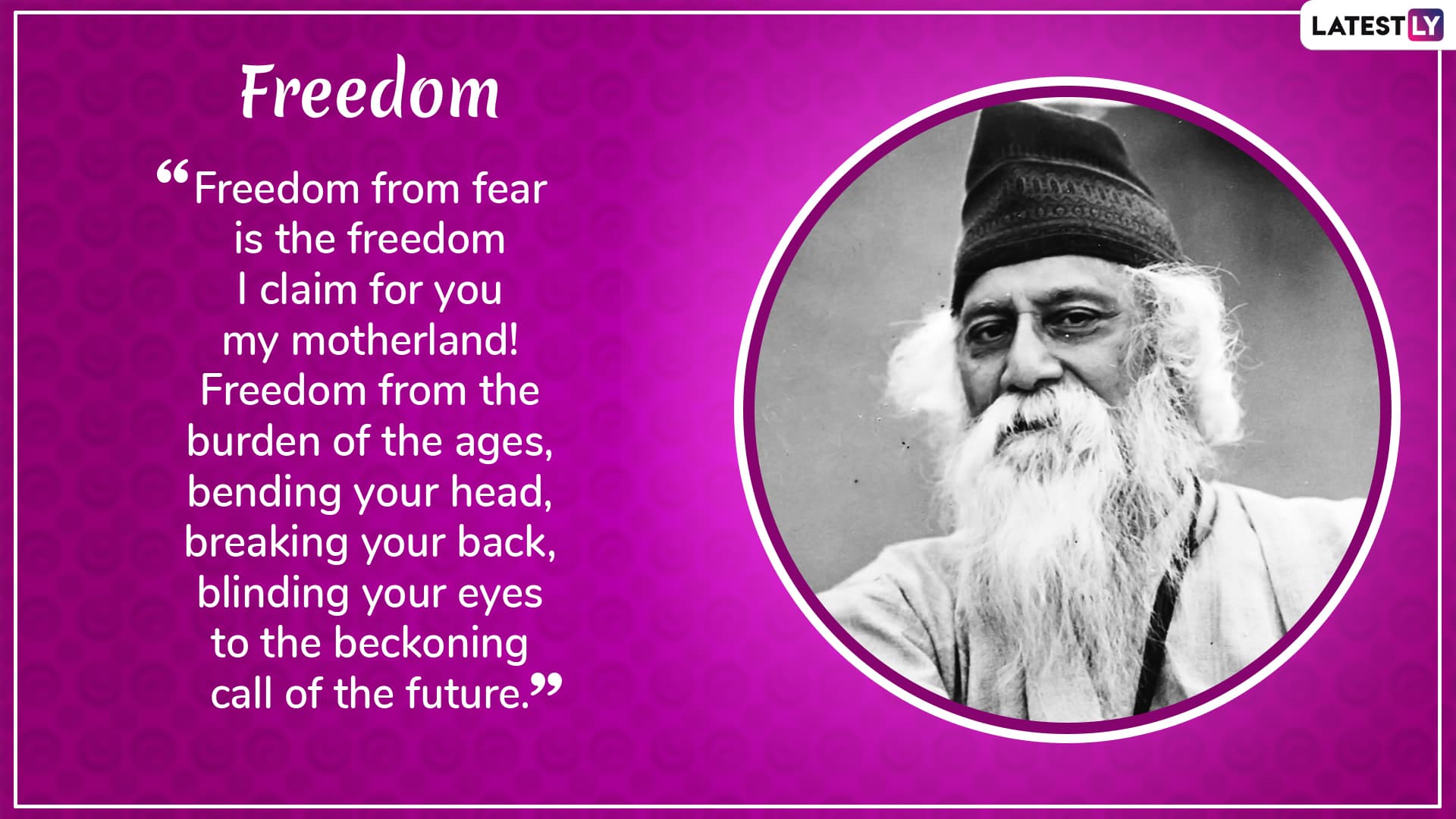 Given above are just a few quotes from the poems by Rabindranath Tagore which nonetheless provide the readers with an introduction into the large thinking canvas of the great artist that Tagore was. He went on to write more than 2000 songs which have become a cultural treasure store for Bengalis all over the world. Tagore also founded the experimental center of learning called the "Shantiniketan" which means the Abode of Peace. The center continuous to be a great place of learning and has been nurturing artists for generations. Rabindranath Tagore's contributions to the development of the Indian mind and World literature will forever be remembered and cherished.