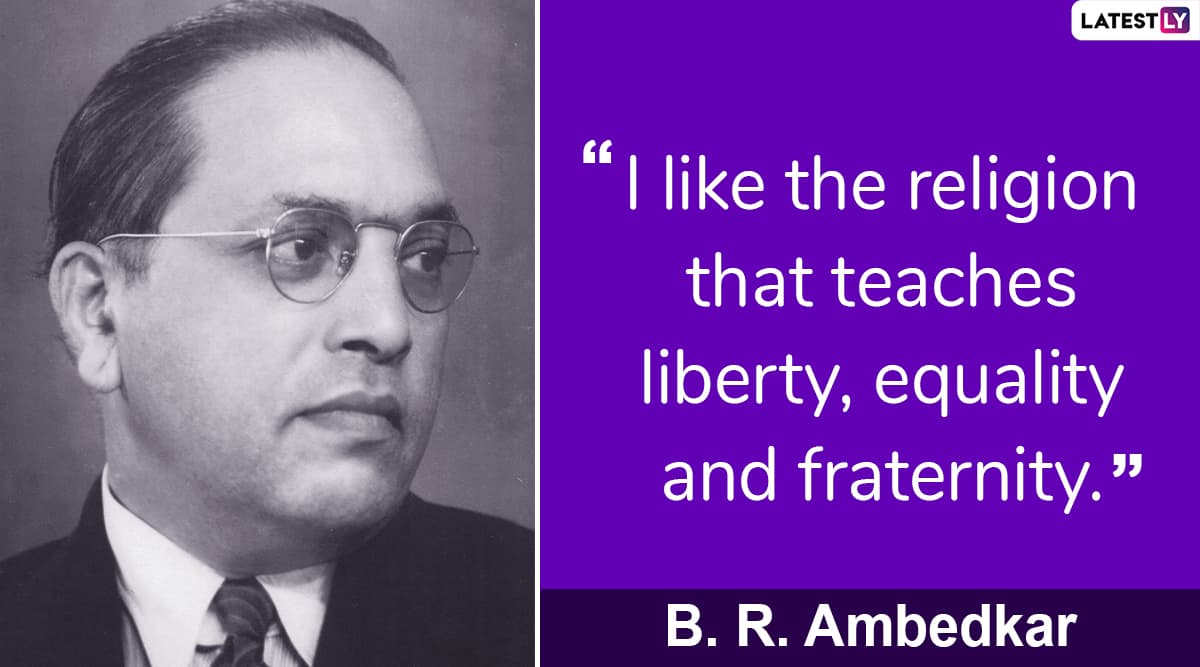 Every year, November 26 is celebrated as Constitution Day, also known as Samvidhan Divas, to commemorate the adoption of Constitution of India. On this day in 1949, the Constitution of India was adopted by Constituent Assembly of India and it came into force on January 26, 1950. November 26 was declared as Constitution Day by the Indian government on November 19, 2015. Earlier this day was celebrated as Law Day. Constitution Day of India 2019: Date, Significance and History of Samvidhan Divas As Country Celebrates 70 Years of Its Constitution.
Dr Babasaheb Ambedkar, who is known as the architect of the Indian Constitution, is also the first law and justice minister of the country. On Constitution Day 2019, let us take a look at some of the powerful quotes by Dr BR Ambedkar. Constitution Day 2019: Indian Constitution Completes 70 Years; Here Are Lists of Fundamental Rights And Duties That Citizens Have.
Here Are Some Powerful Quotes by Dr BR Ambedkar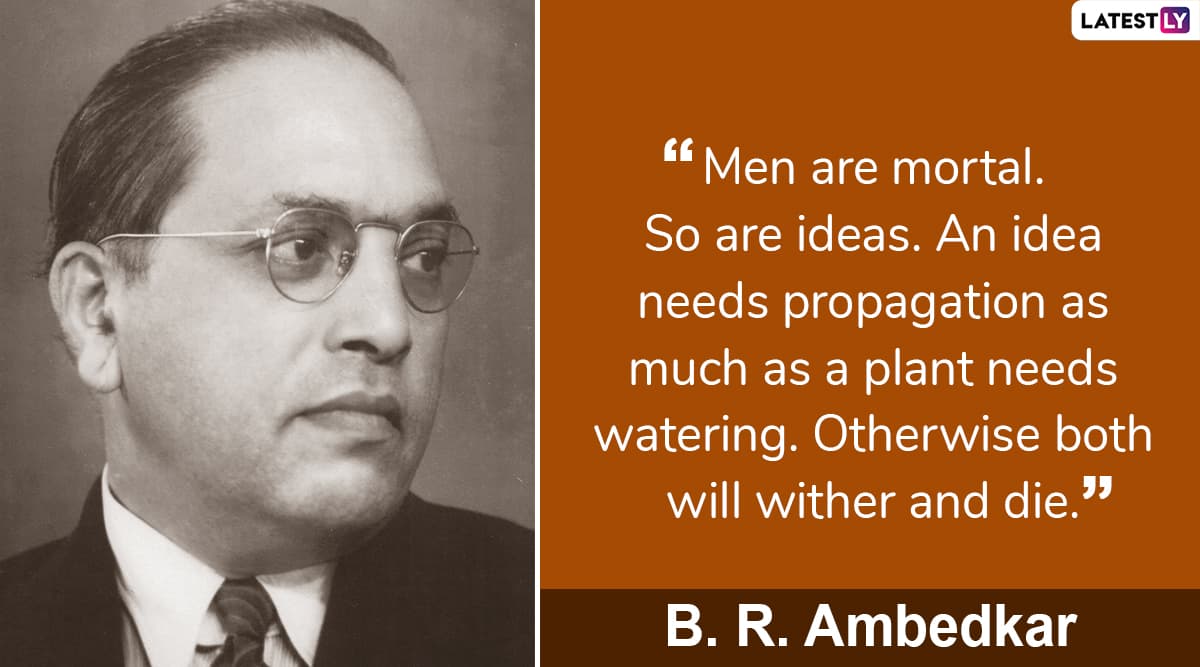 Quote Reads: Men are mortal. So are ideas. An idea needs propagation as much as a plant needs watering. Otherwise, both will wither and die.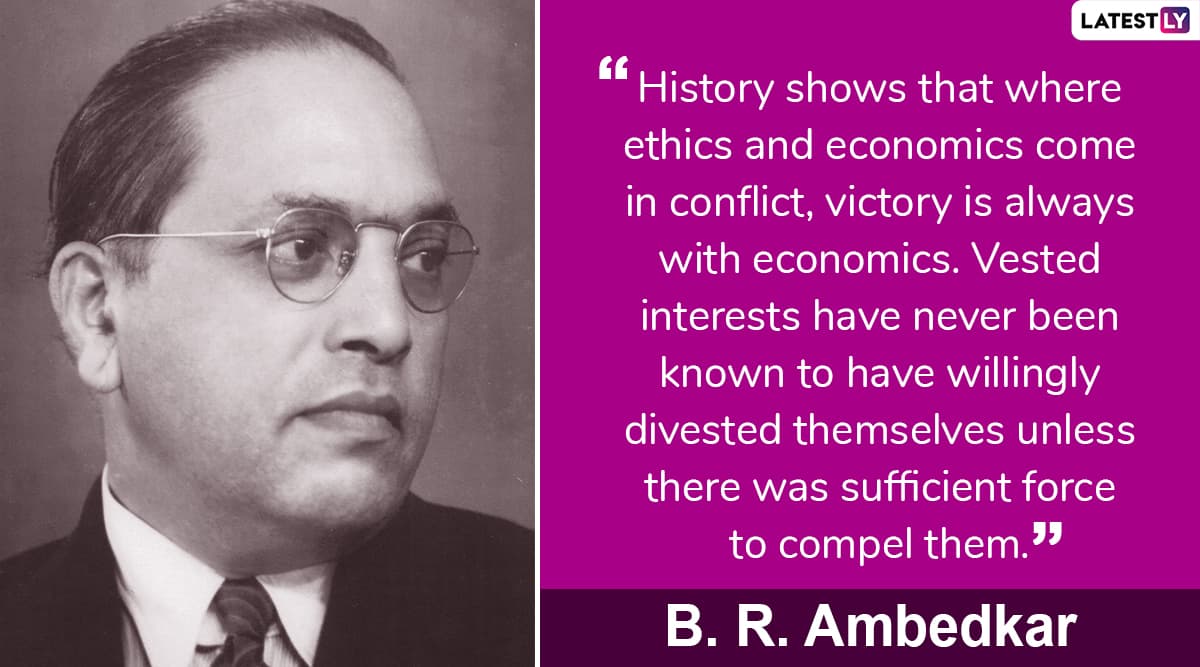 Quote Reads: History shows that where ethics and economics come in conflict, victory is always with economics. Vested interests have never been known to have willingly divested themselves unless there was sufficient force to compel them.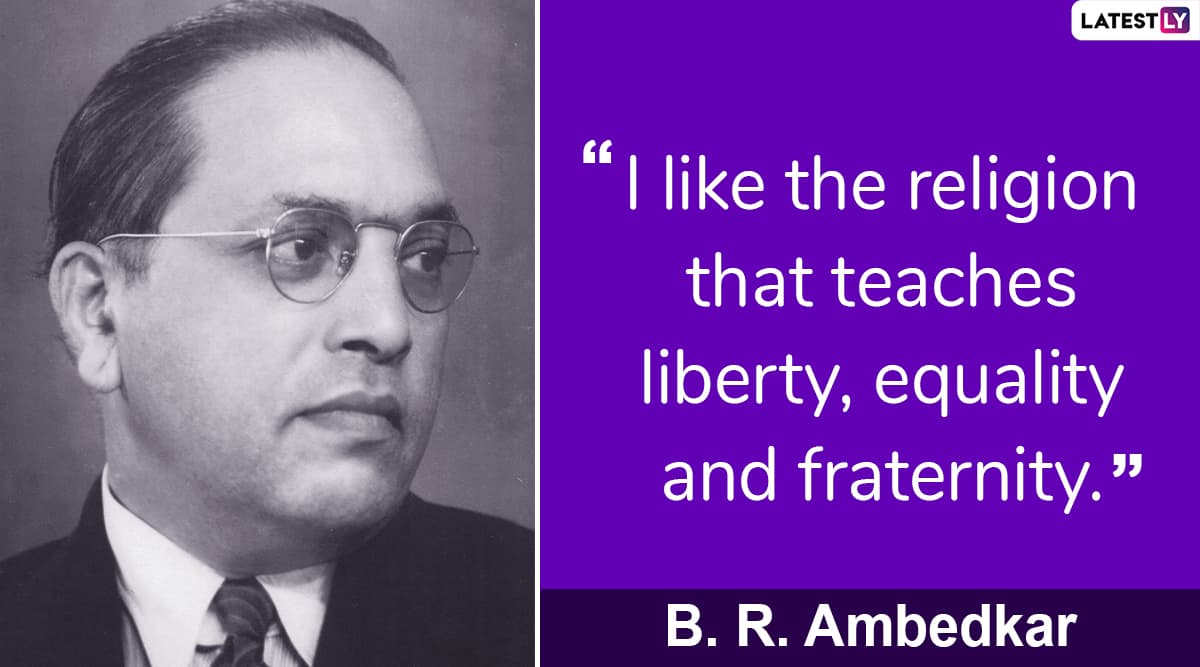 Quote Reads: I like the religion that teaches liberty, equality and fraternity.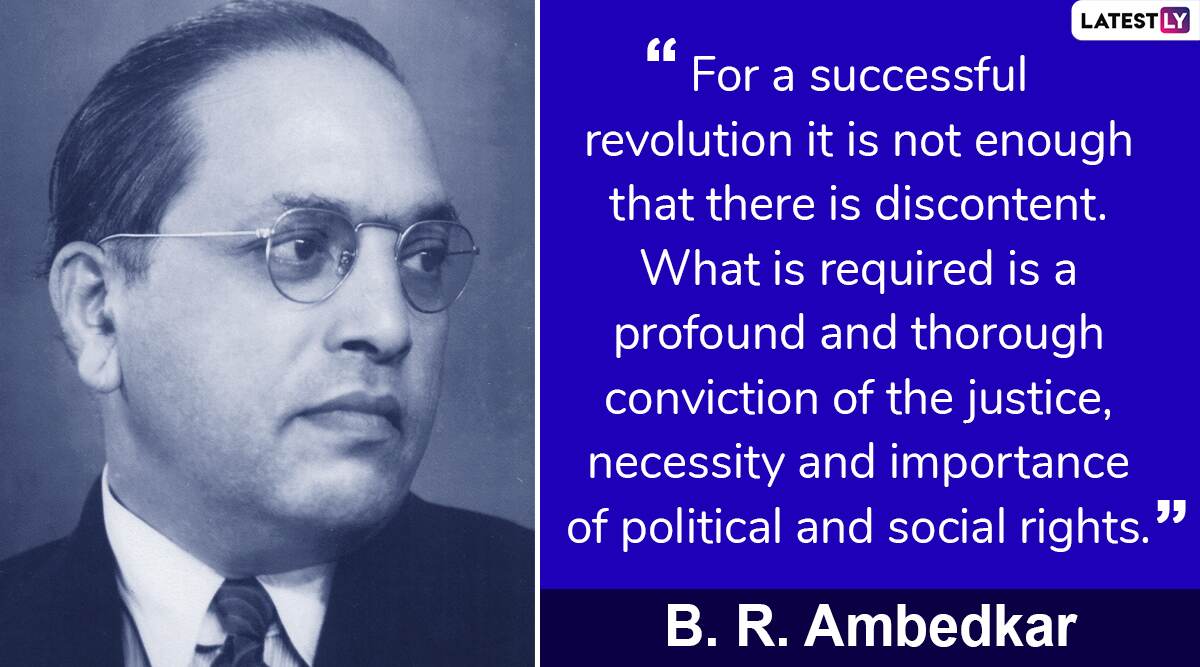 Quote Reads: For a successful revolution it is not enough that there is discontent. What is required is a profound and thorough conviction of the justice, necessity and importance of political and social rights.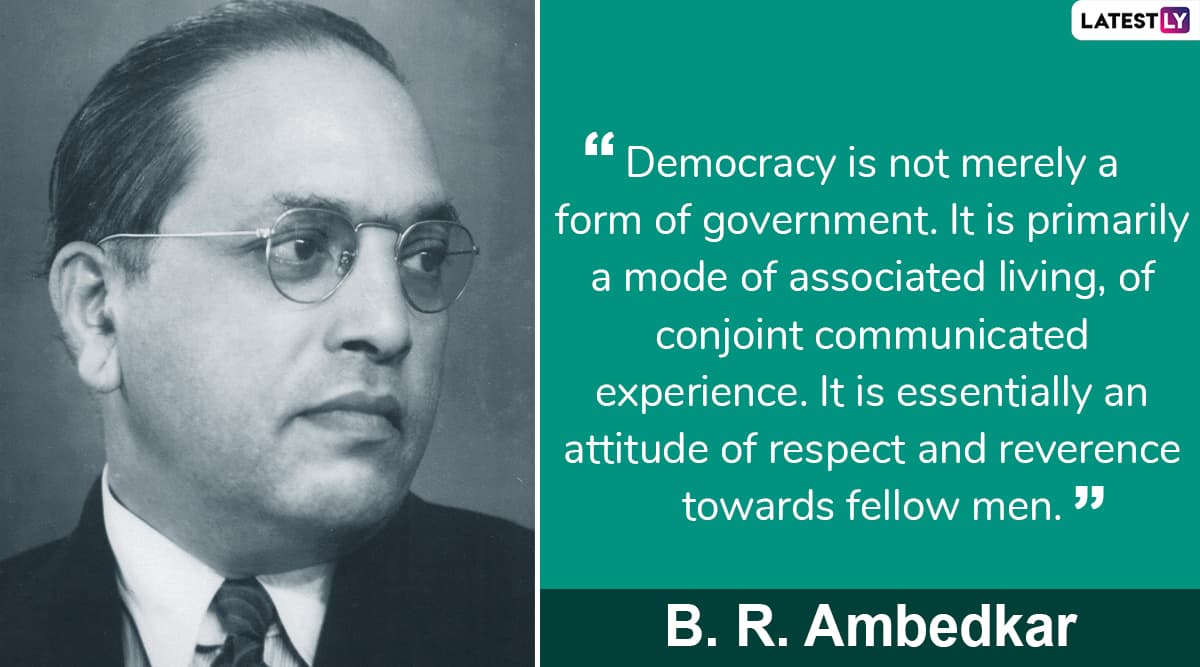 Quote Reads: Democracy is not merely a form of government. It is primarily a mode of associated living, of conjoint communicated experience. It is essentially an attitude of respect and reverence towards fellow men.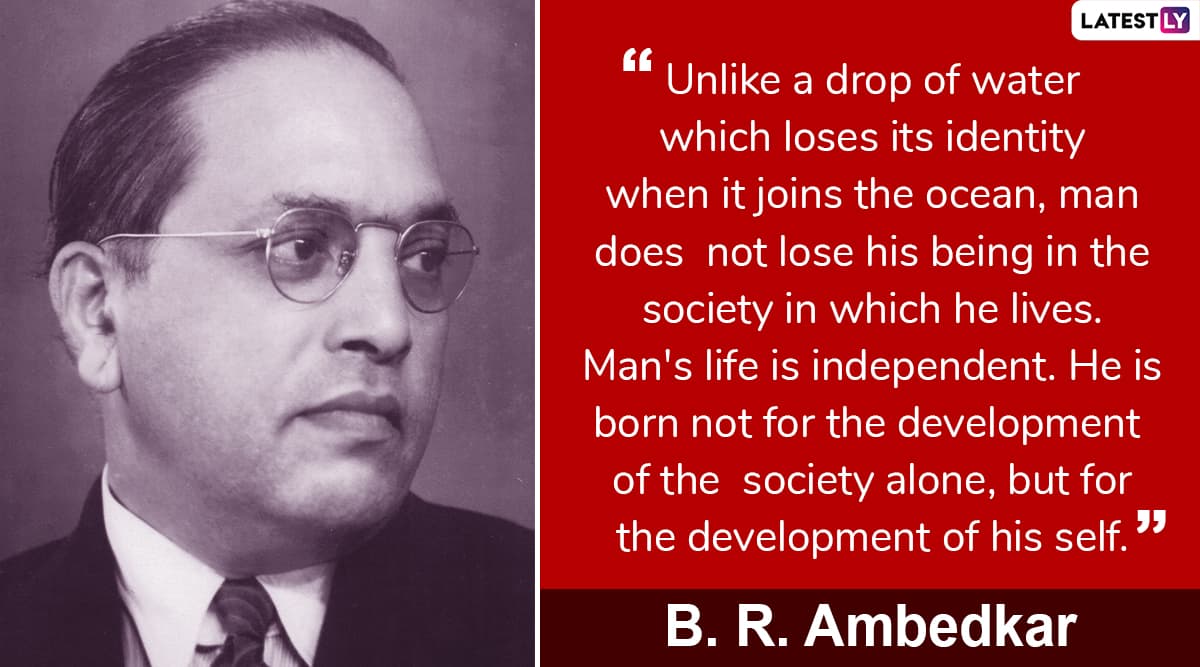 Quote Reads: Unlike a drop of water which loses its identity when it joins the ocean, man does not lose his being in the society in which he lives. Man's life is independent. He is born not for the development of the society alone, but for the development of his self.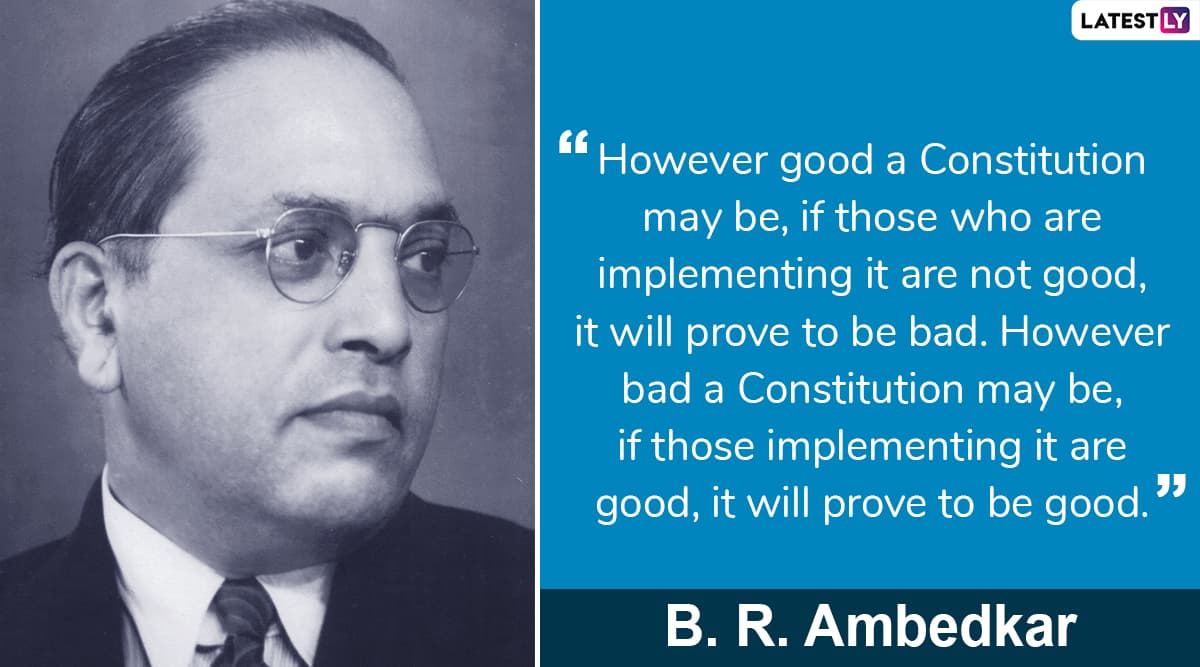 Quote Reads: However good a Constitution may be, if those who are implementing it are not good, it will prove to be bad. However bad a Constitution may be, if those implementing it are good, it will prove to be good.
The main aim of this day is to spread awareness about the Fundamental Duties mentioned in the Constitution of India. The Samvidhan Divas 2019 will be celebrated on Tuesday. 2019 also marks the 70th anniversary of the adoption of the constitution.