The festival season has begun again with starting of Mahalaya 2019. The observance of Mahalaya begins about a week ahead of Durga Puja. This celebration is believed to be an invitation to the mother goddess of supreme power to descend onto the earth. Devotees chant special mantras like, "Jago Tumi Jago," and sing devotional songs to welcome the Goddess. Bengalis wake up early on Mahalaya and engage themselves for Devi aagman. They wish each other Subho Mahalaya and spend the auspicious day by listening to the tales of Mahishasura Madini (the annihilation of the demon". We have compiled some Subho Mahalaya 2019 greetings, WhatsApp stickers, Maa Durga GIF images, Facebook messages, wishes and SMS to send ahead of this Pujo. You can download these images for free and send them to your friends and family. Mahalaya 2019 Date and Time: Know Tithi and Significance of the Day When Pitru Paksha Ends and Devi Paksha Starts the Countdown for Durga Puja.
According to the religious belief, Mahalaya is an invitation of sorts to the mother goddess to begin her journey from Kailash to her paternal home (Earth), along with her children. Devotees also perform the ritual of Tarpan (offering). Men wearing dhotis go the banks of the river Ganga and offer prayers to their deceased forefathers and perform pind-daan. The celebration is extended with people wishing each other Subho Mahalaya as they eagerly wait for Maa Durga's aagman. The Subho Mahalaya messages, wishes and SMS templates serve as a reminder that only a few days are left for the joyous festival of Durga Puja.
How to Download Subho Mahalaya 2019 WhatsApp Stickers?
Festivals and events in India have got a new meaning with the launch of WhatsApp stickers that have made communications more fun. Android phone users can visit the Play Store app or click here to download Subho Mahalaya 2019 WhatsApp stickers.
WhatsApp Message Reads: Memories of Moments Celebrated Together. Moments That Have Been Attached in My Heart Forever. Make Me Miss You Even More This Festival. Hope This Mahalaya Brings In Good Fortune and Long Lasting Happiness for You!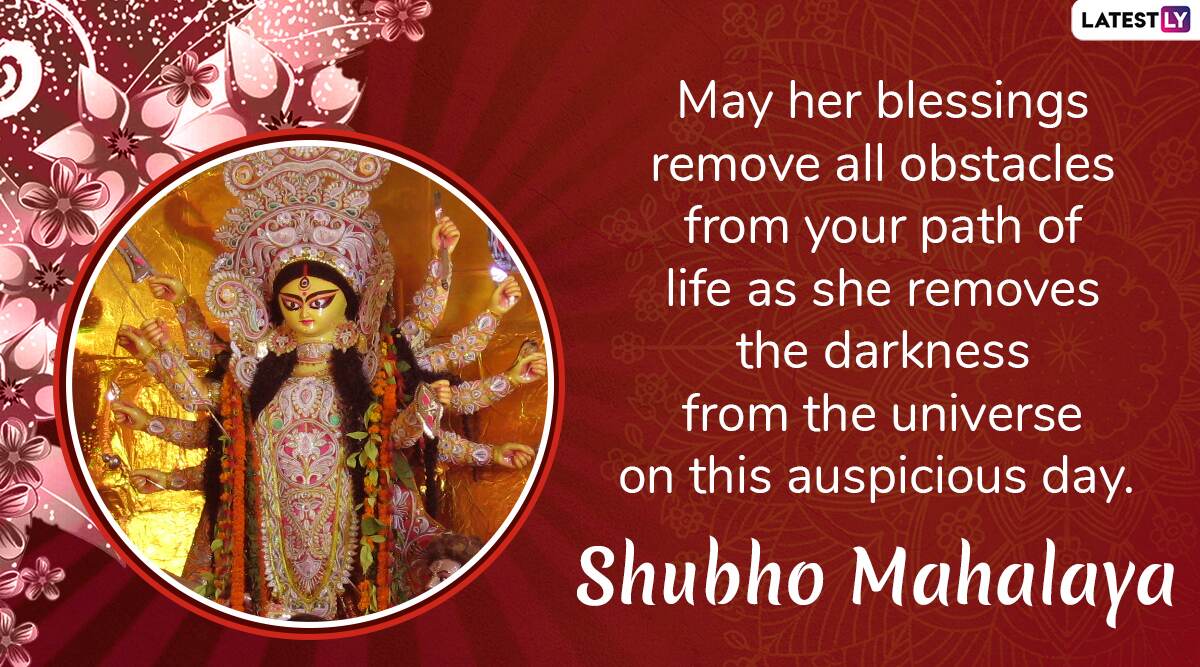 WhatsApp Message Reads:  May Her Blessings Remove All Obstacles From Your Path of Life As She Removes the Darkness From the Universe on This Auspicious Day. Shubho Mahalaya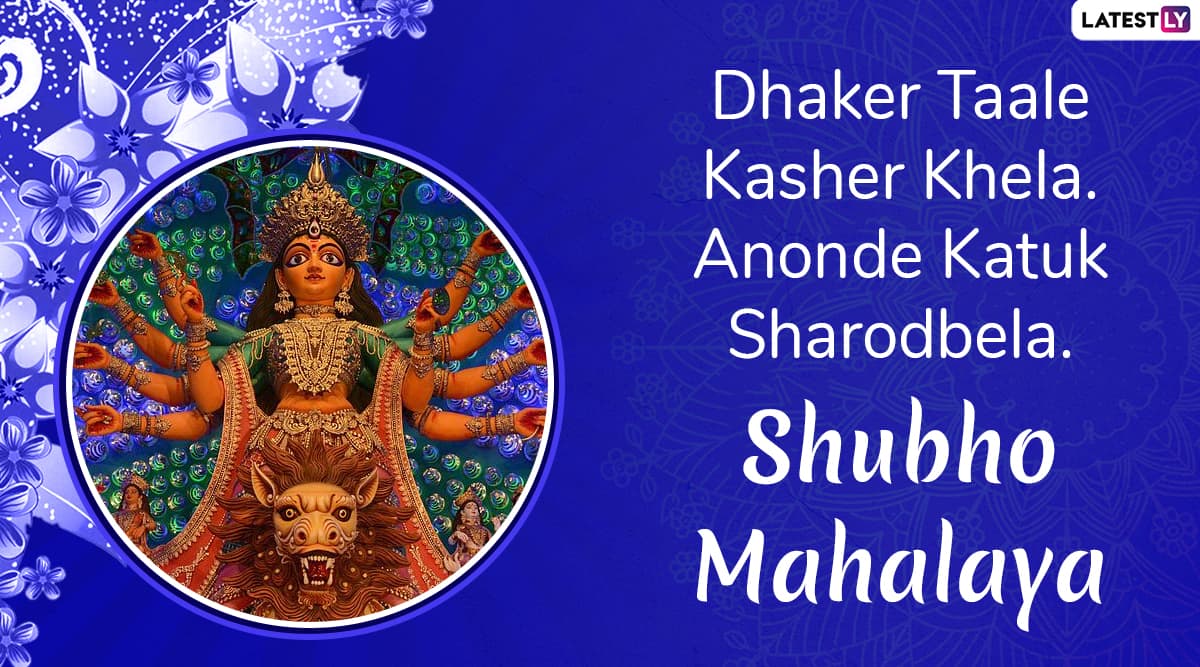 WhatsApp Message Reads: Dhaker Taale Kasher Khela. Anonde Katuk Sharodbela. Shubho Mahalaya.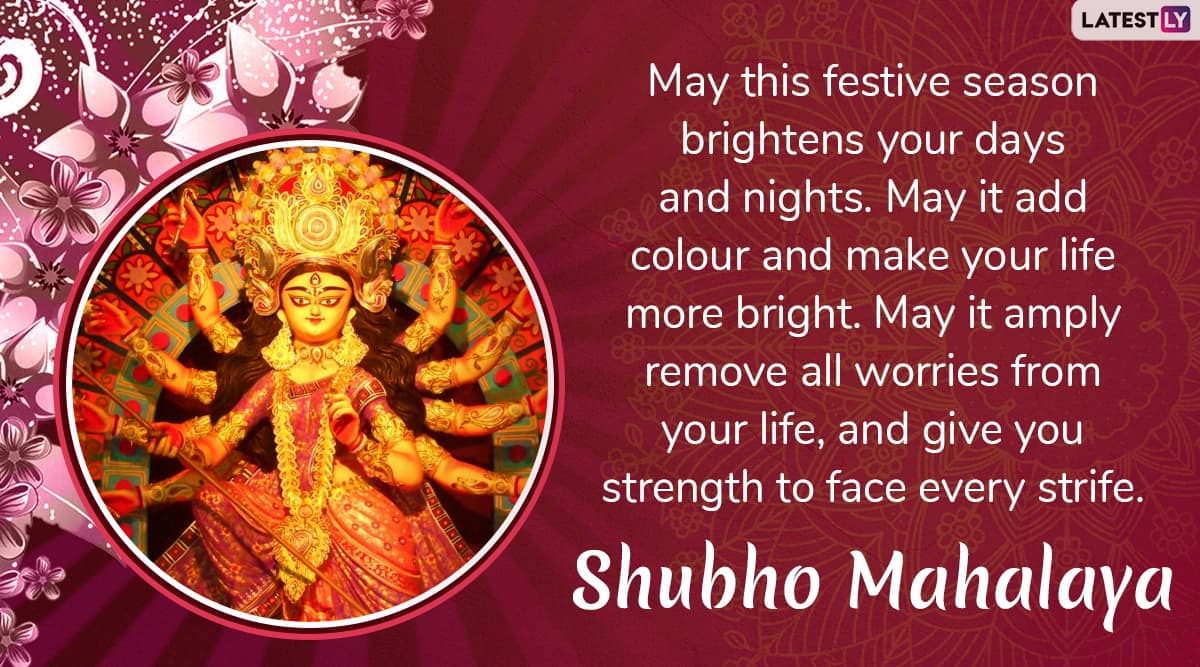 WhatsApp Message Reads: May This Festive Season Brightens Your Days and Nights. May It Add Colour and Make Your Life More Bright. May It Amply Remove All Worries From Your Life, and Give You Strength to Face Every Strife.
Subho Mahalaya 2019 GIF Image:
WhatsApp Message Reads: Subho Mahalaya!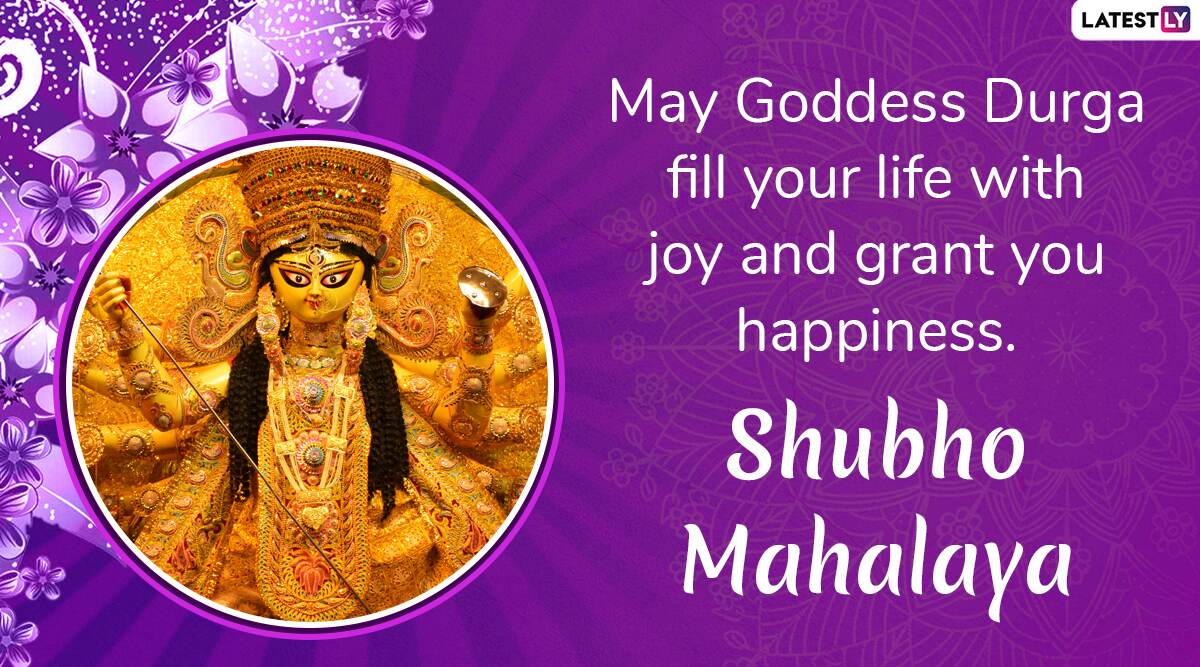 WhatsApp Message Reads: May Goddess Durga Fill Your Life With Joy and Grant You Happiness.
Mahalaya is aired in All India Radio early in the morning. Devotional mantras and songs like Jago Tumi Jago and Bajlo Tomar Alor Benu are played throughout the day filling the air with festive feel already. Share these Subho Mahalaya 2019 greetings and messages with your friends and family and gear up for the arrival of Devi Durga.
(The above story first appeared on LatestLY on Sep 28, 2019 10:50 AM IST. For more news and updates on politics, world, sports, entertainment and lifestyle, log on to our website latestly.com).