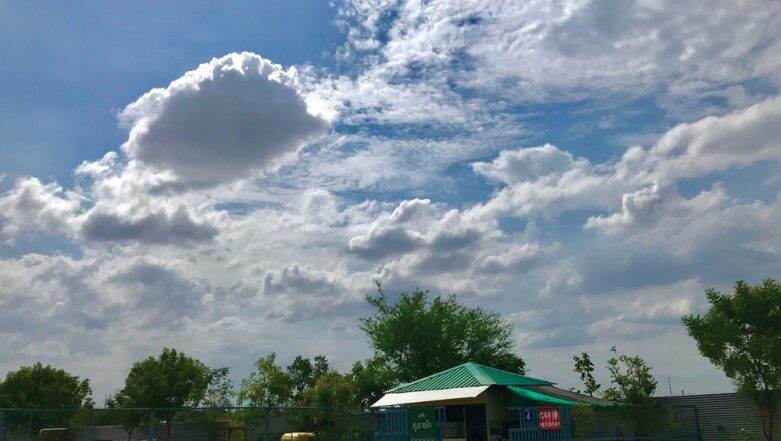 The World Meteorological Day is celebrated every year on March 23. The day marks the formation of the World Meteorological Organisation (WMO) which came into existence in 1950. The WMO is "an intergovernmental organisation with a membership of 191 Member States and Territories". All member countries of the organisation celebrate the day which highlights the contribution that National Meteorological and Hydrological Services make to the safety and well-being of society.
The world has been celebrating this day since 1961. Various activities and events such as conferences, symposia and exhibitions are organised for meteorological professionals, community leaders and the general public on this occasion. Many countries issue postage stamps or special postage stamp cancellation marks to celebrate World Meteorological Day. World Meteorological Day 2018: Significance, Theme and How is the Day Celebrated.
Each year, the occasion is celebrated on different themes which are chosen to reflect topical weather, climate or water-related issues. This year the theme will be 'The Sun, The Earth and The Weather. In 2016, the theme was 'Hotter, drier, wetter - Face the future', whereas, in 2017, the day was celebrated on a theme of 'Understanding clouds'. Meanwhile, last year, the theme was 'Weather-ready, climate-smart'. Bharat Mata Mantralaya Can be New Name For Earth Sciences Ministry, Says Dr Harsh Vardhan.
This year in India, various programmes will be organised to mark the World Meteorological Day. In Bhopal, an exhibition will be organised to create awareness about the importance of the day among masses, especially in students. Various scientific instruments related to weather observation will be showcased. Information regarding weather prediction will also be given to students visiting the exhibition.
Due to growing urbanisation and rising population, people are prone to a wide range of hazards such as tropical cyclone storm surges, heavy rains, heat waves, droughts and many more. The WMO is an initiative to boost resilience in communities. Early warning systems and other disaster risk reduction measures are essential in present times. In the last few years, the accuracy in weather forecasting and warnings have resulted in saving many human lives.s