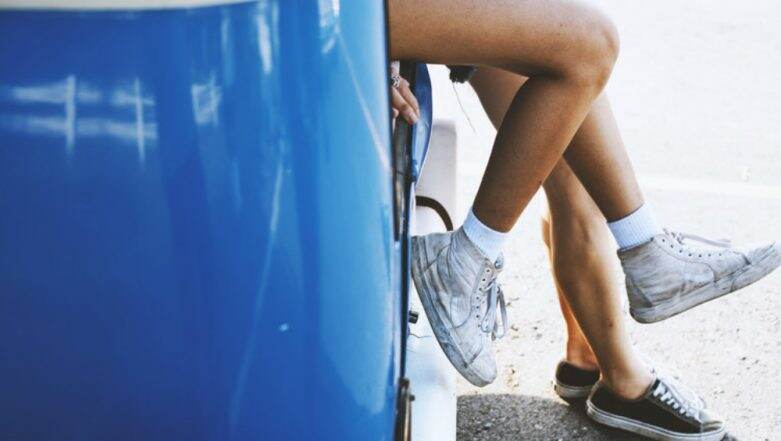 Coachella Valley Music and Arts Festival 2019 is just over, but the craze is going to remain for a more extended period, for those who attended it at the Empire Polo Club in Indio, California. All the glitz and glamour aside, Coachella has a reputation for being a "hookup festival" and this year's data has raised concerns over unprotected sex at the fest. So, if you were at Coachella this year and happened to get a little playful with a stranger, you might want to get yourself tested, as herpes reports from the surrounding areas have risen steeply in the wake of the festival. From Kylie Jenner and Travis Scott to Katy Perry and Orlando Bloom, Celeb Couples are High on PDA at This Year's Festival. 
HerpAlert, an online Sexual Transmitted Diseases (STD) centre, have revealed a "tenfold increase" in patients' post-Coachella. At the website, users can send images of the affected area for clinical evaluation and receive prescription treatment for the incurable STD in a couple of hours. As reported by Newsweek, HerpAlert on a regular day sends out about 12 diagnoses per day. However, between April 12 and April 21, during the two weekends of Coachella 2019, they saw up to 25- herpes cases a day. This sums up to about 1,105 total infections in the towns that surround the music festival grounds—Indio, Palm Desert and Coachella Valley as well as nearby Los Angeles, San Diego and Orange, where reportedly, many of the fest fans reside. What Is Edging? Tips to Master the Orgasm Control Sexual Technique. 
As per New York Post, 2019 Coachella even topped HerpAlert's previous record set during Oscars weekend, which saw 60 cases in one day. So, to the next year's Coachella, all festival sex enthusiasts, make it safe. Otherwise, the bottom line would be—what happens in Coachella might stay with you, for life.