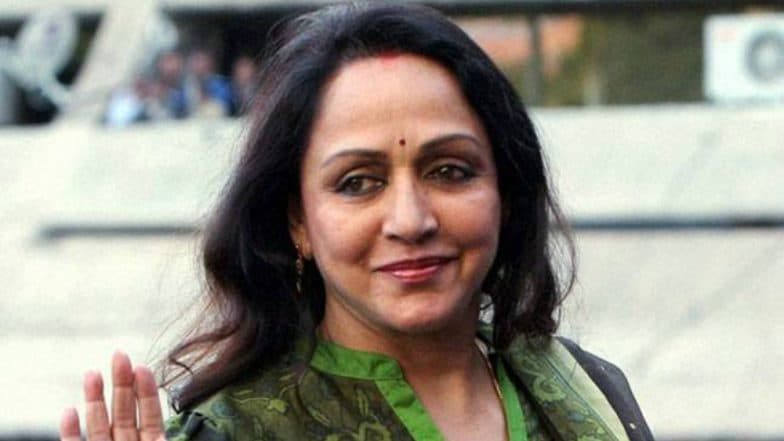 Former actress and BJP MP Hema Malini has appealed to the nation to get children immunised with Measles-Rubella vaccine or MR vaccine. She stated in a 32-second video that children from age nine months to 15 years are at risk of potentially fatal illnesses. She said that congenital rubella syndrome that causes blindness, deafness, brain and bone diseases, etc. can be prevented with the MR vaccine. The MP urged the nation to vaccinate young children with the vaccine on 26th November, during the measles and rubella campaign. Is Vaccination Safe for Your Child? Here's What Every Parent Should Know about the MMR Vaccine.
In the video, Hema Malini has said how the two diseases can be eradicated through a single MR vaccine. She appealed to the parents, urging them to bring their children from age nine months to 15 years for the MR vaccine, which will be administered at various schools and vaccination camps in the country on November 26.
The regional representative of WHO/ UNICEF Manvendra Singh said that the video of the appeal would be utilised to create awareness about the measles and rubella. The first phase of the campaign, which was the world's largest vaccination campaign against measles and rubella, was launched on February 5, 2017. This year, the health department hopes to target 15 to 16 lakh children in the given age group with the MR vaccine. World Immunisation Week 2018: 4 Vaccines That Should Be on Every New Born's Chart.
Singh also stated that measles and rubella are two very dangerous illnesses. Measles-related complications such as pneumonia, diarrhoea and brain deformities are common contributors to mortality of children till the age of 5. Congenital rubella syndrome can be very dangerous for a pregnant woman and her baby. If she is not vaccinated against rubella, she is at increased risk for stillbirths and miscarriages. Rubella syndrome can affect every aspect of a baby's development, and the defects are lifelong.
Singh said that every year in the world, close to one lakh children are born suffering from the defects caused by rubella syndrome. UNICEF has aimed to eradicate the diseases by 2030, with the view to reduce infant and child mortality.