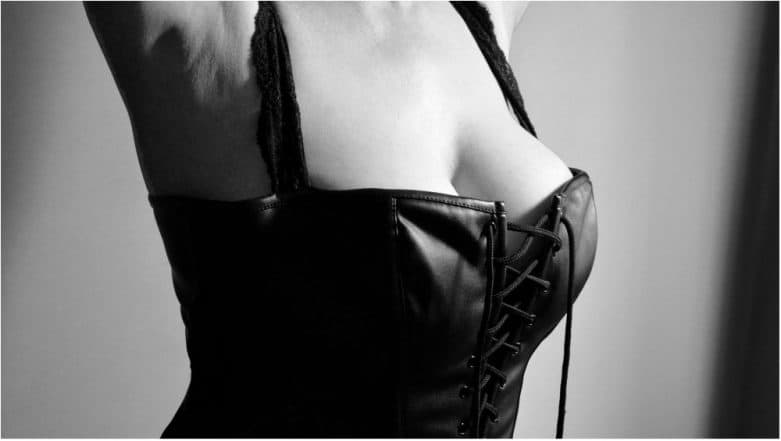 Well, how many of us have glanced at a woman with bigger boobs and then at ours with that slight smirk on our face and thinking to ourselves, 'wish I had bigger boobs!'. This statement is especially true for women with smaller boobs, obviously. It has become a fad and every (at least most) women dream of those voluptuous cleavage. You scroll your social media and you're confronted by images of overflowing jubblies. There are Kim Kardashian's roaming everywhere. While some are embarrassed by their big breasts (of course, getting the perfect bra size is a real issue), others want theirs to be like them. Like the saying goes – grass is always greener on the other side.
While there is no real 'instant-permanent' solution to having bigger boobs, you can always get your way around it. We help you out with some tips and tricks that can make your breasts look bigger and well-endowed.
1 Bra Fitting: This is the most crucial step where most women go wrong. Especially in India, we do not have professionals recommending you the correct bra size. The correct bra selection is important. Being more educated about the size, quality and style is half the battle won, to achieve a well-rounded bosom. Push-up bras are super too. This is a no-brainer. A great push-up bra will give you that instant life and luscious décolletage.
2 Correct Posture: Some ladies, out of laziness, do not stand straight and have a slouchy posture. To bring the best figure out in you, posture is the key. It is simple – just straighten your own back and tuck your tummy in. Chin up with your chest out. With this posture, your bust will naturally look bigger.
3 Work it Out: This is a great way to enhance your breasts. There are some exercises that can give your bust a boost. Exercise won't increase your breast size but building up the surrounding chest muscles makes them perkier. So, ladies do those push-ups to get firm breasts.
4 Cleavage Contouring: Make-up is no less than magic. Over the years, contouring has been a huge trend, and everyone is familiar with face contouring. For this trick, you will need a makeup kit to give more edge to your breasts and cleavage. Apply some dark eye powder between your breasts to contour it. This effectively creates and illusion of a cleavage. Using gold-coloured make-up in your upper breasts can make your boobs bigger than normal.
5 Style Tricks: Choose necklines with ruffles and silhouettes that cinch in your waist to highlight your assets. Go for a strapless dress or tops that have horizontal straps across your chest area. It creates an illusion to make your breasts look bigger. Style it with accessories. Wear long-chained necklace and pendant that will highlight your breasts.
Katy Perry once said in an interview, "I lay on my back one night and looked down at my feet, and I prayed to God. I said, 'God, will you please let me have boobs so big that I can't see my feet when I'm lying down?' God answered my prayers. I had no clue they would fall into my armpits eventually." Only if our wishes were granted that easily. But with these simple tricks you can deceive somebody's eyes to make your breasts look bigger than they are.