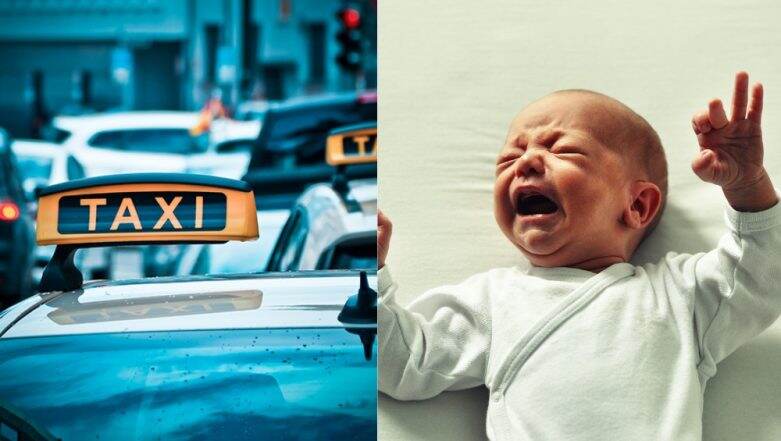 In a shocking incident, parents of a newborn in Germany forgot the baby in a taxi they were taking home for the first time from the hospital. According to the Hamburg police, the couple took the baby's one-year-old sibling out of the car, paid the driver, bid goodbye and forgot about the newborn child. They realised that the baby was not with them only after the taxi left. The baby's father began to chase the car immediately after realising, but couldn't reach on time. The driver also did not realise that the baby was not with them and drove past. He parked the vehicle in an underground garage and went for lunch. Texas Mother Sentenced 40 Years Prison for Letting Her Daughters Slowly Die in Car As She Partied.
The driver realised about the newborn only after picking up another rider at the airport. He immediately called the police who informed the parents. The baby was reunited with its parents after a quick check-up from an ambulance crew. This is not the first time when parents forgot their young children and went ahead with their journey. US Mother Kills Two-Year-Old Son for Bedwetting, Sentenced to 40 Years Jail.
In March, a Saudi woman boarded the plane after forgetting her baby at Jeddah's King Abdulaziz International Airport. While planes do not generally return to the airport for passengers to collect forgotten things, the Saudi Arabian Airlines' plane did come back to the terminal. Video of the operator's conversation asking a colleague about the protocol was shared widely on social media. The flight SV832 from Jeddah to Kuala Lumpur turned back after the woman refused to continue flying. The timely action of the plane was praised while the mother was heavily criticised on social media.