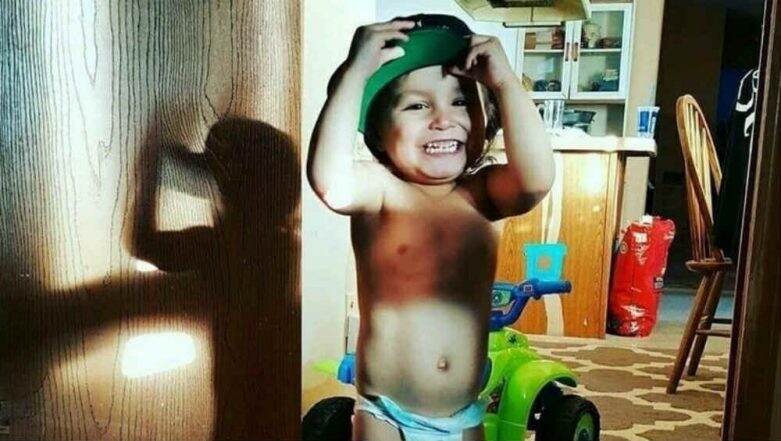 A South Dakota woman has been sentenced to 40 years in federal prison for killing her two-year-old son. In 2016, thirty-year-old Katrina Shangreaux beat her son to death for bedwetting. Earlier this year, the woman from Porcupine on the Pine Ridge Reservation pleaded guilty for killing her toddler son Kylen  Shangreaux and was sentenced to prison on Tuesday. Meanwhile, the toddler's father has been sent to federal prison for abuse and neglect of a son with a different woman.
Reportedly, the woman assaulted her son with a studded belt. She also threw the child to the ground and kicked him in the stomach. The woman is also said to have hit the child in the head several times. She also confessed to the court that she had been heavily drunk and was pain medications.
According to a report in the Daily Mail, in a written statement, she became angrier when the boy 'gave her a sideways look' and referred to her as 'Angie', who is his paternal aunt Angie Shangreaux. The woman had custody of the child until a tribal court gave him to the convict weeks before the incident. Assistant U.S. Attorney Sarah Collins told the court that the two-year-old boy also had cigarette burns on his head and horrifically mutilated genitals.
After killing her son, the woman and her mother, Sonya Dubray, cleaned blood and faeces off Kylen and dialled 911. She told the helpline that her son had choked on apple juice. Kylen's aunt Angie has created a Facebook page 'Justice for Kylen' demanding justice for the baby. A petition has also been started on Change.org urging social media users to sign it. Meanwhile, Dubray has pleaded not guilty and is hindering the investigation. She will face trial in November.