Dogs have some weird obsession with cars and chasing them down seems to be their favourite thing to do. On a lonely night, it is quite common to have dogs chasing your cars on an empty road. And when there is a car that is looking slightly different, it seems obvious thing for a dog to chase it. The Google Street View car in Japan was recently followed by a dog and while it made for a cute sight, the tiny dog also ruined every frame that was captured.
The Google Street View feature allows one to explore different locations while being in the comfort of their homes. One can see the panoramic views of a place, which are actual stitched images taken by the car. Now this car which has a camera attached to it at the top, took fancy of a tiny dog in Japan's Kumage district of the Kagoshima Prefecture. The dog looks intrigued by this unique car and starts running behind it. He followed the dog from the dock area to the road and followed it for a while. The result being, it was captured in every frame! He stopped following the car when it went a little farther.
Soon the dog pictures became a hit on the internet with everyone appreciating the cute little doggo. He looked just as curious before he started following the car. It is quite a funny sight to see the dog in every frame of the street.
Check the dog running behind the Google Street View Car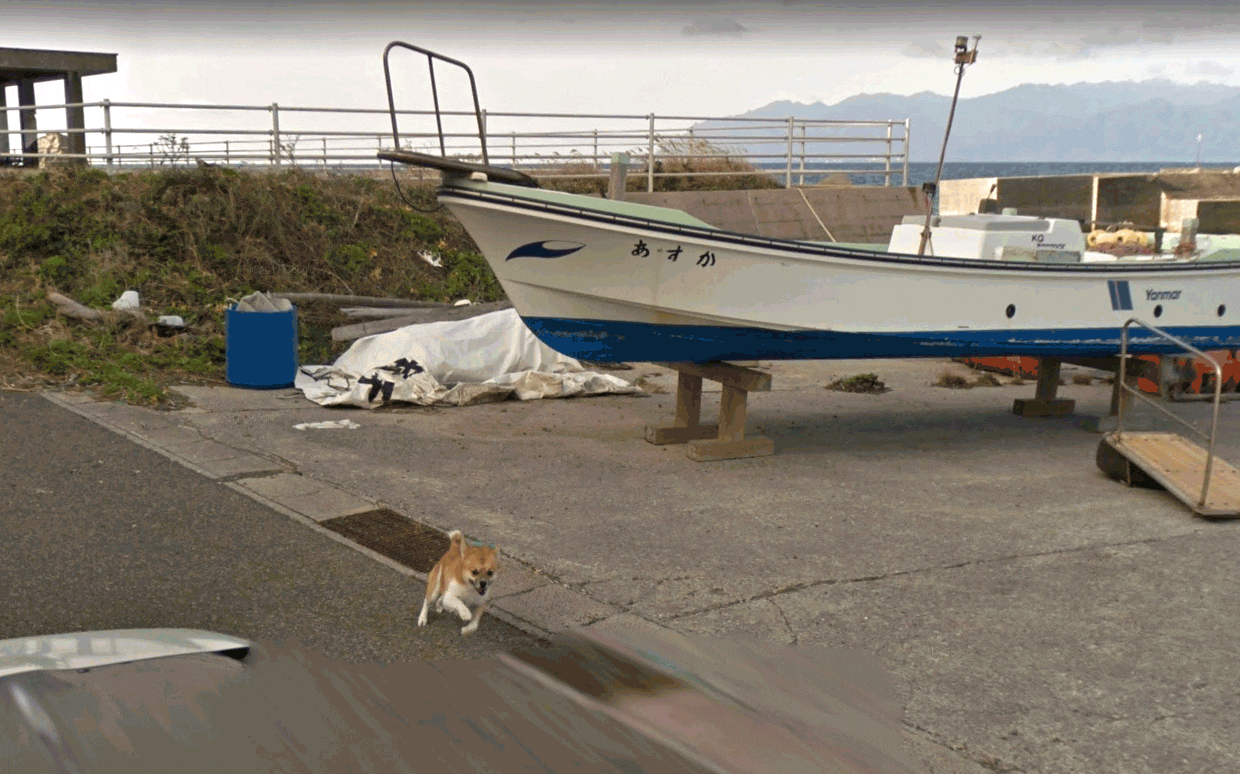 View more pictures of the dog chasing
Dog started following from the dock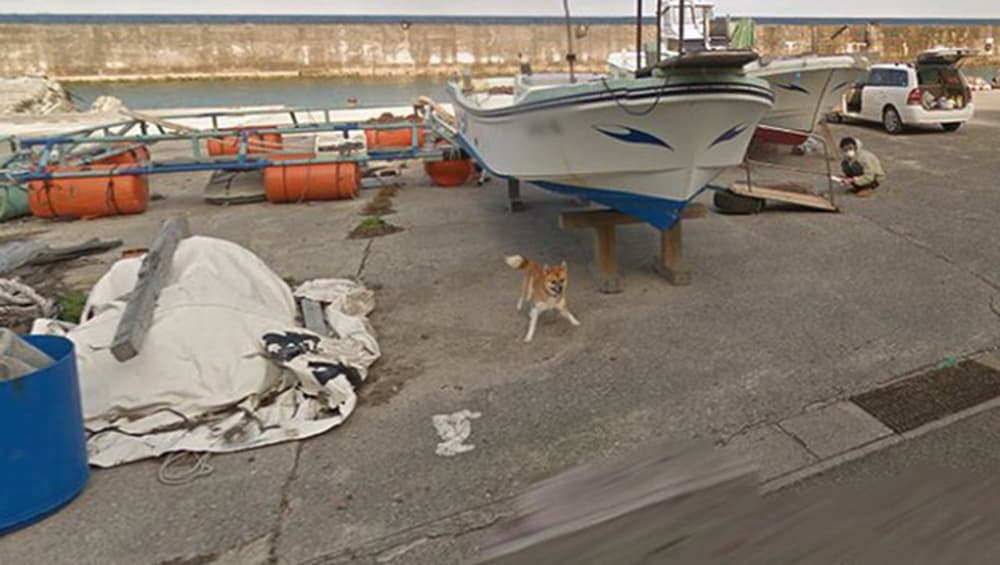 He kept following the car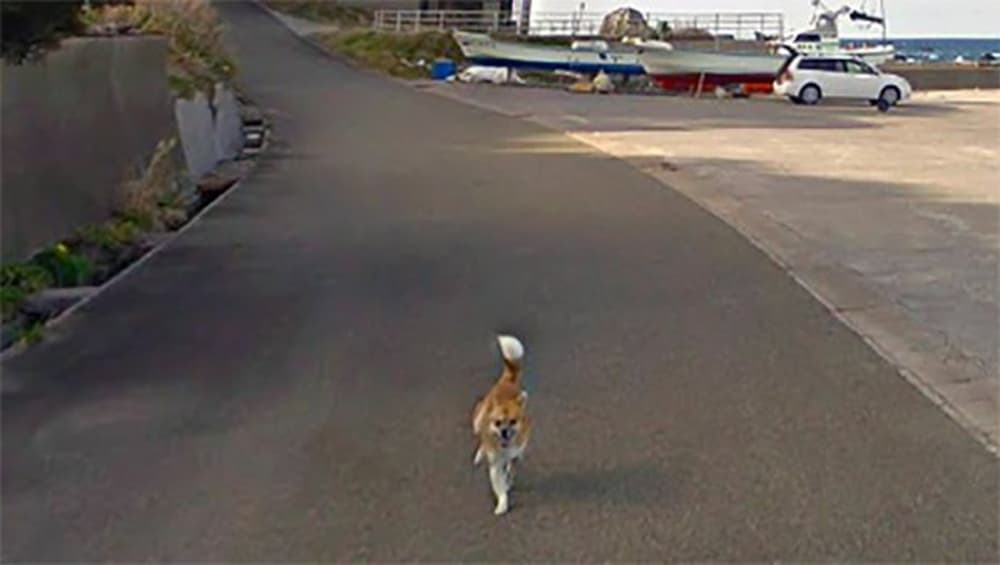 He kept strutting behind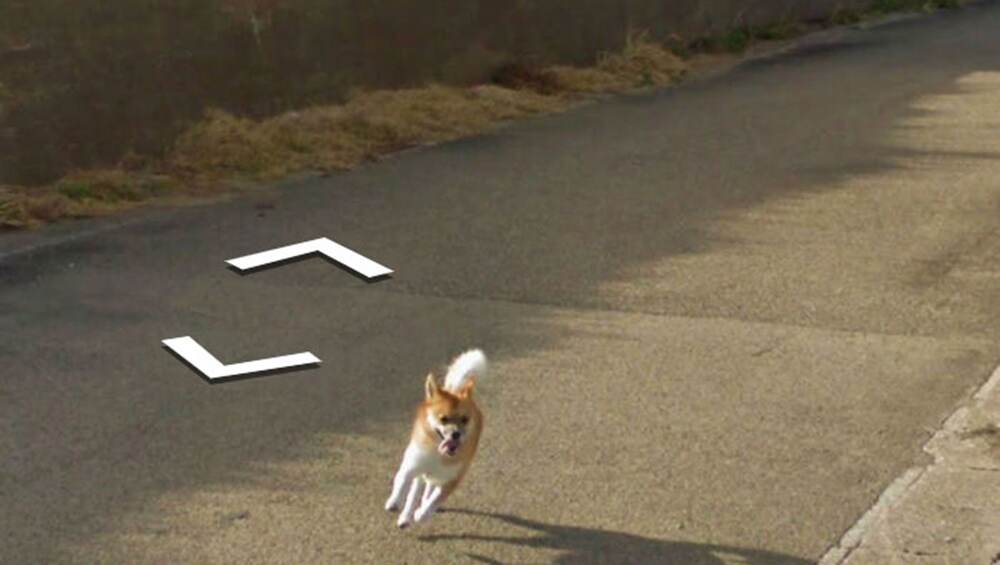 Doesn't the dog look funny and cute at the same time? Wonder, what he wanted or was just amused by the unique looking car!
(The above story first appeared on LatestLY on Apr 11, 2018 04:06 PM IST. For more news and updates on politics, world, sports, entertainment and lifestyle, log on to our website latestly.com).