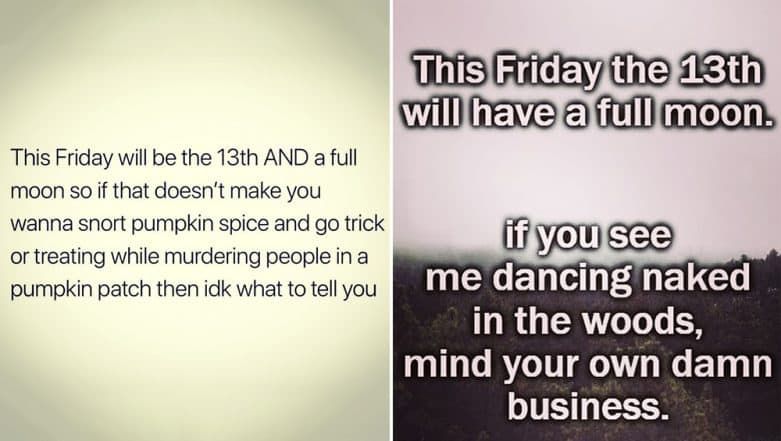 Friday the 13th occurs every year, and 2019 will see it on September 13. The unlucky day is considered to be the most unholy day of the whole Georgian calendar. Each year, at least once the 13th day of a month falls on a Friday. Sometimes it Friday the 13th may also occur twice, like last year, in 2018, when the unlucky day came twice in April and in July. However, with all the negativity that surrounds the day, it is essential not to let it sink into you. So what do we turn to? Obviously memes and jokes! Just like all the other days LOL. JK, some of Friday, the 13th memes are so good that you will forget about all the negativity that it brings along. Friday the 13th Dates in 2019: Which Month Will We See The 'Unlucky Day' This Year? Know The Previous and Next Occurrence. 
Friday the 13th Memes and Jokes:
There Has To Be A GOT Meme
View this post on Instagram
LOL
View this post on Instagram
ROFL
View this post on Instagram
Relatable
View this post on Instagram
LOL, Yeah
View this post on Instagram
Mind Your Business
View this post on Instagram
There will be two Friday the 13ths every year until 2020. Did you know that the fear associated with Friday the 13th is so strong that there is even a phobia term for it? The phobia of Friday the 13th is called paraskevidekatriaphobia or friggatriskaidekaphobia. The negative connotations only grew stronger when even popular culture highlighted the day as a bad omen. But this Friday the 13th don't let any phobia dim your light.