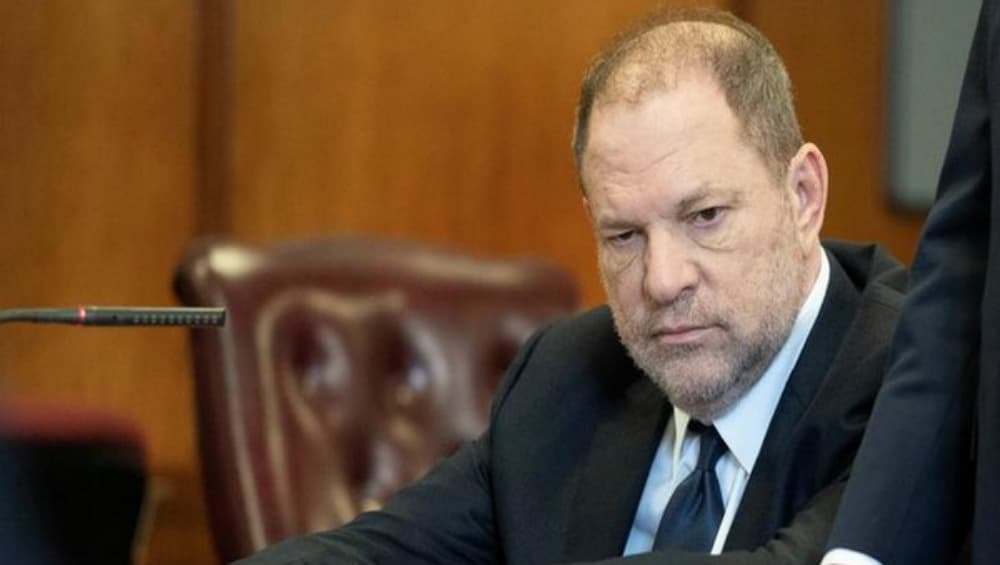 The disgraced Hollywood producer, Harvey Weinstein who is accused of multiple sexual offences, was recently spotted at an event supporting young artists at the Downtime Bar in Lower Manhattan, New York. But his presence only sparked rage among people presented at the bar. A viral video showed a woman in anger and storming at Weinstein by branding him a "f**king rapist," has gone viral on social media. She was then escorted to leave the place as she continued to lash out on Weinstein verbally. Not only that, comedian Kelly Bachman too called out Weinstein onstage, deeming him "the elephant in the room," during her set. Rose McGowan Files Racketeering Lawsuit Against Harvey Weinstein and His Ex-Attorneys. 
Weinstein was spotted laughing, clapping, and drinking with a gaggle of women. In the footage going viral, the Hollywood producer can be seen trying to ignore the female, identified as Zoe Stuckless, continued to yell questioning everyone at the venue that how he was allowed. She is heard screaming, "I'm gonna stand four feet from a f**king rapist and no one's gonna say anything?" The incident was shared on social media platforms. #MeToo Movement: Jennifer Lawrence Slams Harvey Weinstein for Claiming They Had Sexual Relations. 
Watch the Viral Video Here:
In another incident, comedian Kelly Bachman confronted Weinstein after seeing him attend the showcase. Not just her, two other comedians too bashed the producer at the same event. All three were reportedly asked to leave or insulted for addressing the alleged serial rapist.
Here's the Video:
Keep getting new followers today is it because my tweets are so fire? lol fuck Weinstein and thanks @ambercrollo ILY #mysecondtweet pic.twitter.com/hLjWn5VM8Y

— Kelly Bachman (@bellykachman) October 24, 2019
Weinstein has kept a low profile after multiple accusations detailing his repeated sexual harassment of women emerged in 2017. Dozens of women across the film industry have accused Weinstein of crimes including rape, sexual assault and sexual abuse over 30 years of his career. The shamed Hollywood mogul is set to stand trial in New York this January over rape allegations.