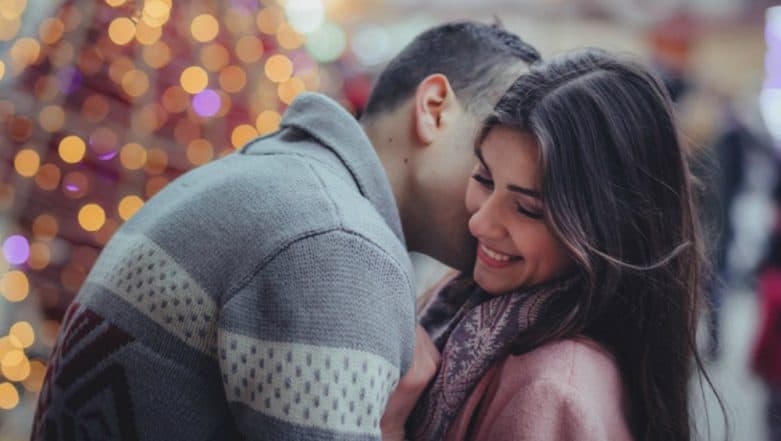 Finding the one, the lovely and kind-hearted person is not something that happens every day. This certainly does not mean that there are no good men, but extremely rare these days. And because relationships are complicated, it is natural to find yourself in tricky situations. Considering the unpredictable process, we usually end up kissing a few frogs before the right ones come along. But how can you know that the man you are seeing is the kind of guy who is worth every single time of yours? In search of that, we keep scrolling or seeking some dating advice. Now we have social media which majorly has become a pro to cover everything. After Distracted Boyfriend memes, netizens are sharing some relatable points which if matches in your case, then probably, "He is not your man." Here's How Penguins Give Humans Ultimate Relationship Goals! Watch This Romantic Video. 
If you happen to see #HeIsNotYourMan on your Twitter feed, pause and scroll down a little more. The idea is pretty good. But there is a slight twist! Noticed first by the Daily Dot, the characteristics you will find are quite common, but it ends up referring specific historical and literary figures. However, the listicles conclude with real-time ridiculous people as well that you might have known for long, but "He is not your man." 'Holidays and Happily Ever Afters' Couple Who Fell to Death From Yosemite National Park Left These Beautiful Instagram Pics to Remember Them Forever. 
Brace up your skills. 
Ladies if he:

-has too many pets

-wants to do anal

-is suspiciously close with his half sister

-once brought a tame bear with him to uni because they wouldn't let him take his dog

He's not your man. He's poet and famous lothario Lord Byron

— Poppy (@0pxj0) November 24, 2018
Ladies, if he:

- sends you risky/filthy dms

- writes stuff that makes no fucking sense

- wears fuckboy round specs

- wanders the streets of Dublin by night

He's not your man. He's Irish avant-garde novelist James Joyce

— Belphoebe🍷💐🎨 (@ragsoflove) November 23, 2018
Ladies, if he:

-only responds if u text in emojis

-doesn't care about your single wife policy

-refuses to wear anything but fine linens

-is a staunch polytheist

-claims victory at Kadesh when it was a tie

He's not your man. He's Egypt's greatest king from Dyn 19, Ramesses II

— Sarah Parcak (@indyfromspace) November 23, 2018
There are some weird facts that any self-respecting humans should avoid.
ladies, if he:

- never texts you back

- always interjects with unsolicited advice

- reads your personal documents

- constantly tries to help you format paragraphs

- is a sentient paper clip

he's not your man. he's clippy the microsoft word office assistant

— #1 Rachel (@rachel) November 24, 2018
Ladies if he:

-starts eating your food when you leave the room

-can lift 10 times his weight

-calls another woman his queen

-lives in a hill

-has a hard, waterproof exoskeleton made of chitin

He's not your man.

He's an ant.

— Ants killed my village (@zotpatrol) November 24, 2018
Ladies, if he

-Works in insurance

-Prefers talking to texting

-Calls in the middle of the night

-Says all the right things

-Wears khakis

He's not your man. He's Jake from State Farm.

— look at my dog (@oldmackyd) November 24, 2018
The only damn truth!
Ladies if he:

-doesn't answer your texts

-doesn't snap you back

-drools a lot

-wags his tail

he's not your man he's a dog and he's better than any man you could ever have

— the yam ma'am (@emmafischer_) November 24, 2018
These are a few out of so many shared on Twitter. You might improve your history too in the process. If your guy is failing to do some of the following signs that is not making you happy, Twitterati claims he might not be yours forever. Which one of these relates you the most?