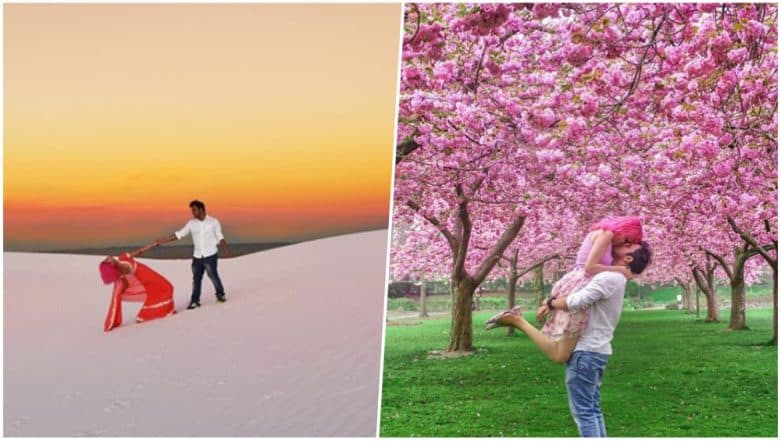 Travelling is undeniably one of the most fantastic things that we love to do. Whether it is for business or pleasure,  travelling makes everyone happier and provides us with new experiences and memories. The Internet is filled with travel bloggers who are breaking the routine and exploring newer places. But there are instances in which travellers have fallen victims to tragic accidents. The recent one involves the Indian couple, Minaxi and Vishnu, who ran the travel blog 'Holidays and Happily Ever Afters'. The two died after falling from California's Yosemite National Park.  Followers of the couple, who ran the blog have been expressing their shock and sharing condolences on their official Instagram handle.
The couple died while doing what they always loved—travelling. Meenakshi (Minaxi) Moorthy and Vishnu Viswanath were travel bloggers who were living and working in the United States. According to media reports, park rangers recovered their dead bodies 800 feet below Taft Point, a place where visitors can walk till the edge of the ledge that does not have a railing. On their website,  the couple has shared many beautiful memories while travelling across the world. They left us with beautiful pictures from their travel journey for us to remember them forever. Vacation Turns into a Tragic Accident! Woman Slips to Death at Nandi Hills, Husband Makes a Narrow Escape. 
The last post on their Instagram.
Apart from being a promising photographer, Vishnu is a software engineer who had recently moved to work in San Jose, California. Meenakshi had ambitions of becoming a full-time blogger.
The mountains seem more alive with that Bollywood pose.
In their blog, Minaxi is described as a mermaid-haired wanderess who loves to waltz with words. Vishnu wows her and everyone with his 'phantasmagoric' photographic skills.
A cautious warning by the blogger.
In this Instagram post, Minaxi warned her readers of the dangers of attempting to take photographs in potentially life-threatening situations. With an image of herself perched on the edge of the Grand Canyon, she wrote, "A lot of us including yours truly is a fan of daredevilry attempts of standing at the edge of cliffs and skyscrapers, but did you know that wind gusts can be FATAL??? Is our life just worth one photo?"
Some major couple goals!
Both of them were clearly travel-obsessed and had inspired many people across the world to strive and keep travelling. How the two fell is still unclear. Investigators are looking into the matter and investigating what had occurred at the famous spot. From preliminary investigations, it's clear that the couple has indeed fallen from the cliff. Their family and friends are mourning their unexpected demise. May their souls rest in peace!