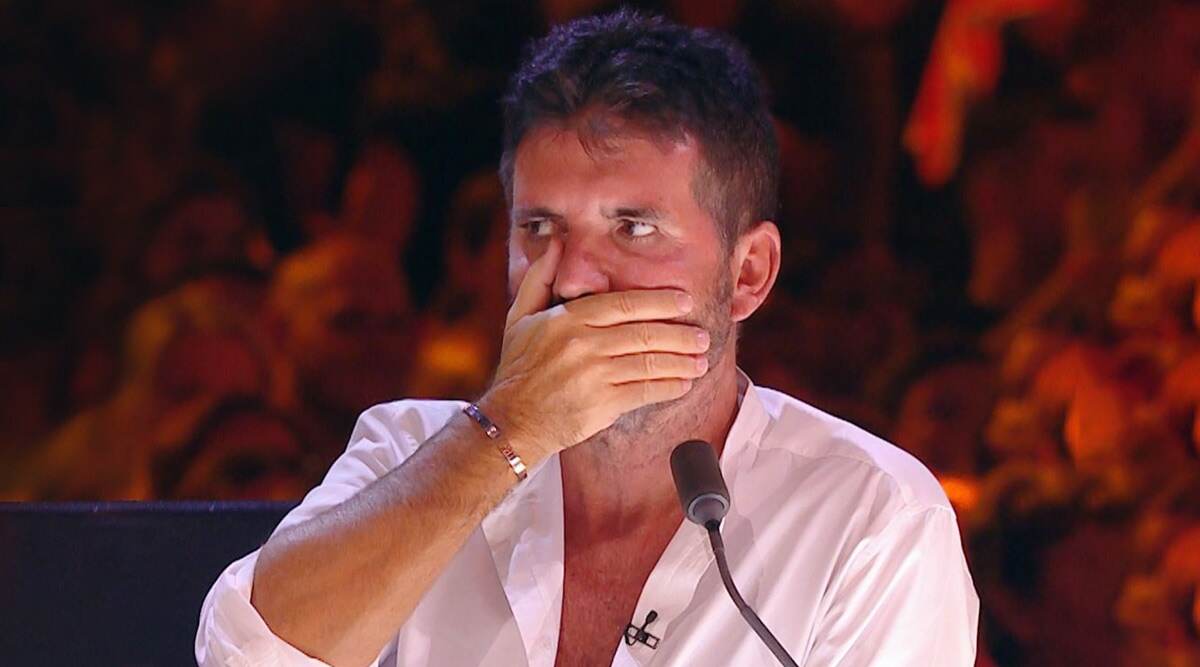 While you may be thinking that Simon Cowell, has seen everything with the contestants of Britain's Got talent, but what he witnessed recently is a new one. It made the BGT judge storm out of the auditions after this one contestant did the most unbelievable thing. So this man decided to paint a portrait of Simon Cowell with his penis. Yes, he legit did the most unbelievable thing that left the record producer flabbergasted. The artist in question, is known as Tim Patch, but also calls himself Pricasso. The man showed up to Britain's Got talent stage wearing just a pink thong and a cowboy hat. He went ahead and painted a picture of Simon and David Walliams with his penis.
But Simon found it too overwhelming or maybe was outright disgusted and shocked or annoyed at the 70-year-old's act. He just hit his buzzer and stormed off. As per reports by The Sun, Judges Amanda Holden and Alesha Dixon joined hosts Ant McPartlin and Declan Donnelly on the stage to get a closer look.
Reactions from other judges were mixed. Judge Nicole Scherzinger exclaimed: "That is a lot to take in! He's really painting with his willy!". David said, "This show has taken a dark turn. We've lost Simon, he's gone home." Judge Manu Feildel said: "I've never seen anything like that. It's actually beautiful, the shading," to which Shane added: "The truth is, we're here to judge talent, the actual painting itself does look like me and we love it."