New Delhi, October 2: On the occasion of the fifth anniversary of Swachh Bharat Abhiyan which the country is celebrating on Wednesday, Congress leader Shashi Tharoor has tweeted an image taking a dig at the Prime Minister's initiative. The image which he shared on Twitter is of a brain and there is a lady cleaning and moping at the top with the message- 'Some people seriously need this'.
Tharoor was trolled for his tweet, where few people below his post have asked him is this the way he removed the evidence after Sunanda Pushkar's death and there were few asking him if the message was meant for Rahul Gandhi. Shashi Tharoor Faces Twitter Wrath For Using the Word 'Prepone', Twitterati Expresses Shock and Disbelief Over Congress Leader's 'English' Error.
Check Shashi Tharoor's tweet:
#SwachhBharatDiwas pic.twitter.com/1hxRL5gUZP

— Shashi Tharoor (@ShashiTharoor) October 1, 2019
Below are screenshots of how his tweet got trolled:
Here are a few more examples of how people trolled his post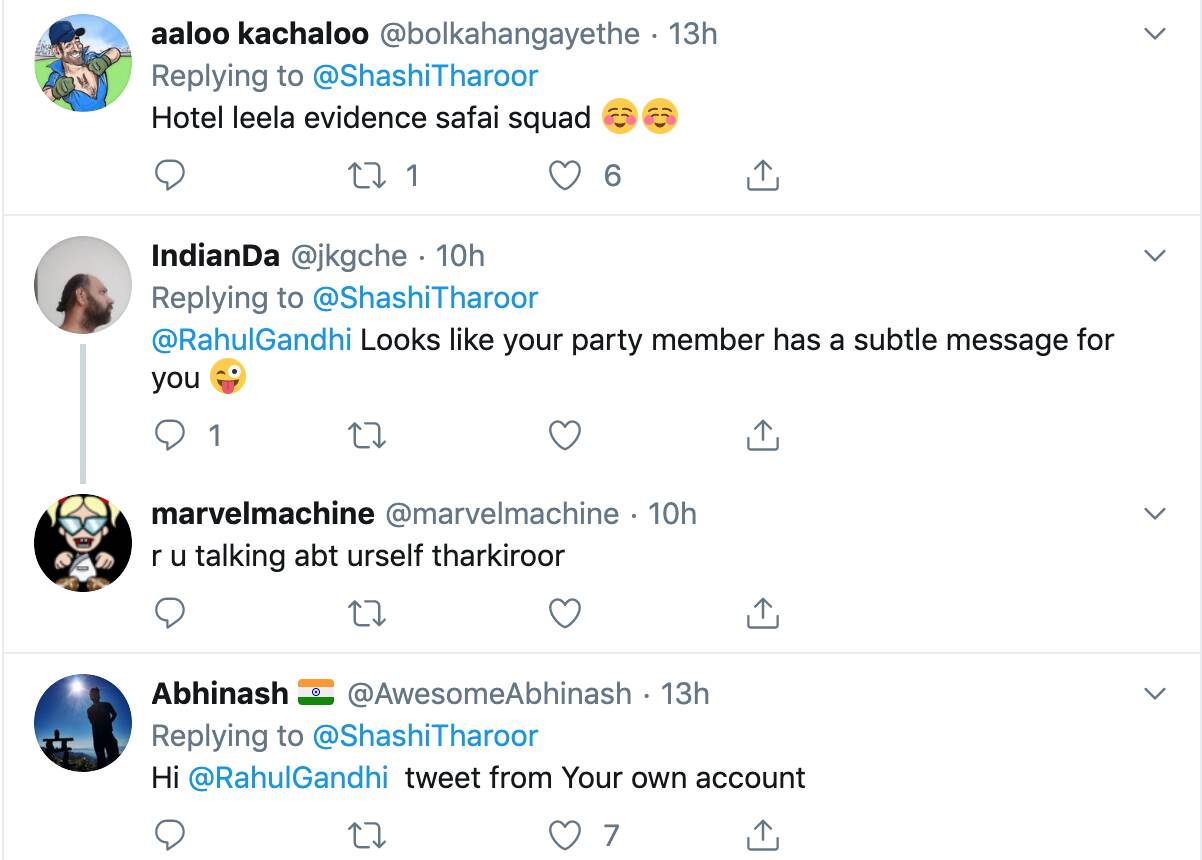 Congress leader Shashi Tharoor, who is known for his impeccable command over the English language, was trolled last month for using the word "prepone". Tharoor shared an image of a letter he sent to the Governor of Kerala, who also holds the position of University Chancellor, on the issue of holding the exams earlier than scheduled.