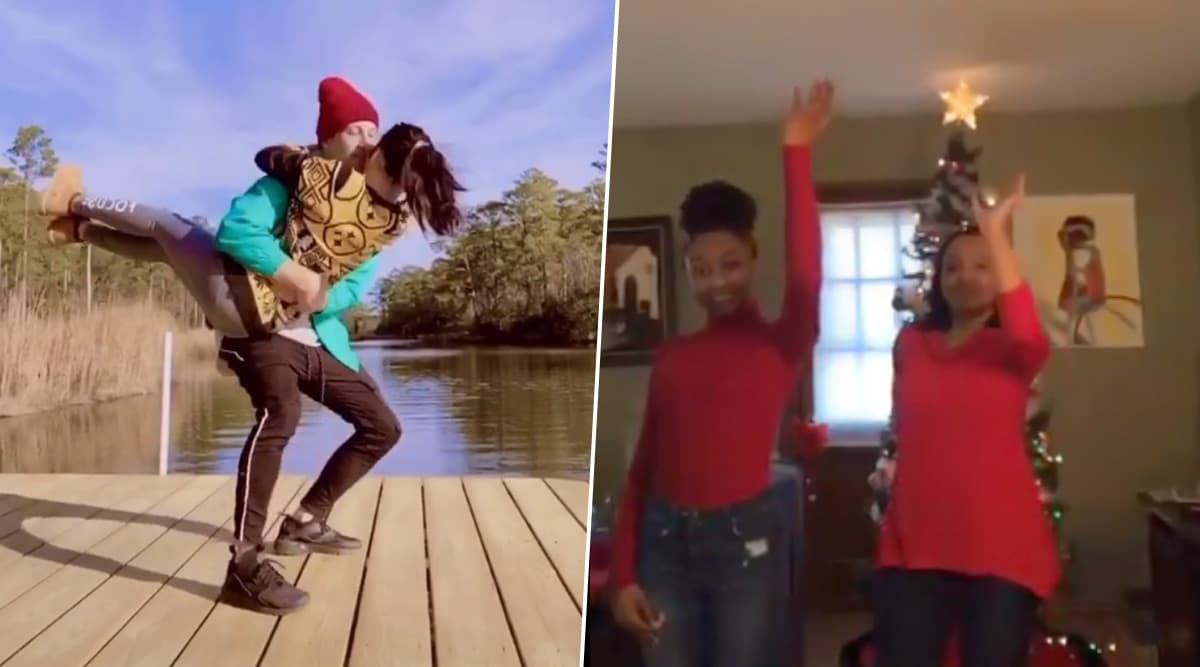 TikTok which sees a lot of crazy and stupid videos is currently filled with videos of family bonding and traditions, this holiday season. TikTok has started the #TikTokTraditions campaign to encourage family bonding. Its the holiday season for many people around the globe with the ongoing celebrations of Christmas and New Year's Eve. This season is also a great time where families and friends come together to be a part of the festivities. Since the beginning of this week, the #TikTokTraditions campaign has started and is among the top trends on Twitter. TikTok Users Mark End of the Decade Looking Back at the Joyous Viral Moments Which Captivated the Internet in Last 10 Years (Watch Videos).
For this campaign, the short video making platform has partnered with UNICEF to encourage people to come together with their families to make TikTok videos. So short clips of family dinners, exchanging gifts or just having fun together have been shared online. Out of this campaign, TikTok will donate $1.5 million USD to help UNICEF provide humanitarian and developmental aid to families around the world. People Are Creating Their Own Twilight Moments on TikTok and It's Better Than the Movie Franchise (Watch Videos).
Check Some Videos of #TikTokTraditons: 
Christmas Gift Exchange
Mother Daughter Dancing Together
When your daughter's been begging you to make a Tik Tok for months. And you finally give in because it's Christmas. 🎄💃🏽 #MerryChrismas #TikTokTraditions #TikTokFamous pic.twitter.com/OtGQRdhfdY

— Nyra Jordan (@nyralj) December 25, 2019
Father-Son Dance it Out Too!
Hiding Under the Tree Tradition
It is nice to see some family bonding coming through these videos showing the spirit of the holiday season. Yesterday, social media also saw some really emotional homecoming videos, which saw moments of people returning their homes and surprising families for the holiday season. The holiday season is really showing a nice family side and bonding on social media.