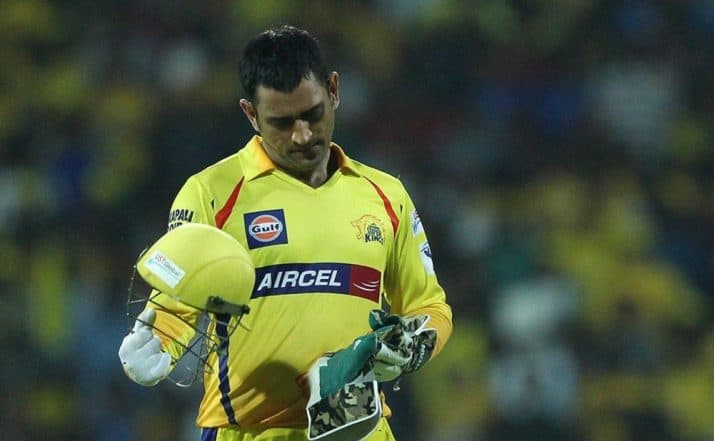 Team Chennai Super Kings dealt with a lot of negative attention during the spot-fixing scandal which shook the world in 2013. Team Chennai Super Kings and Rajasthan Royals were banned from participating in the Indian Premier League for a couple of years. MS Dhoni has now opened up about the kind of emotions that the team went through when the team was accused of spot-fixing. In the original series, 'Roar of the Lion' for Hotstar, episode one MS Dhoni poured his heart out and said it was the most depressing phase of his career after the 2007 ICC World Cup fiasco where India was knocked out in the group stage. CSK's Dwayne Bravo Turns a 'Dulha' Ahead of IPL 2019 (See Pics and Video).
Being the captain of the team, Dhoni urged the players to not allow the off-field happenings to affect them. Even the former Indian skipper was accused of match-fixing. "Whatever I am today, whatever I have achieved is because of cricket. So the biggest crime that I can commit personally is not murder but match-fixing. It is not something that one person can do alone. If my name is involved in such a thing, it has a bigger impact. If people think a match is fixed based on the improbability of an outcome, then people lose their faith in cricket. I don't think ever in my life I would deal with something that is harder than this," said Dhoni. IPL 2019 Schedule in PDF for All Matches: Download VIVO Indian Premier League 12 Full Timetable With Fixtures, Dates, Team and Venue Details.
He also went on to say what wrong the players did to undergo such circumstances. Dhoni was almost choking while speaking about the return of the Chennai Super Kings. The team went on to win the IPL 2018 last year which was surely an amazing return gift for the fans. This year, the team will play the opening game of the IPL 2019 against Royal Challengers Bangalore.