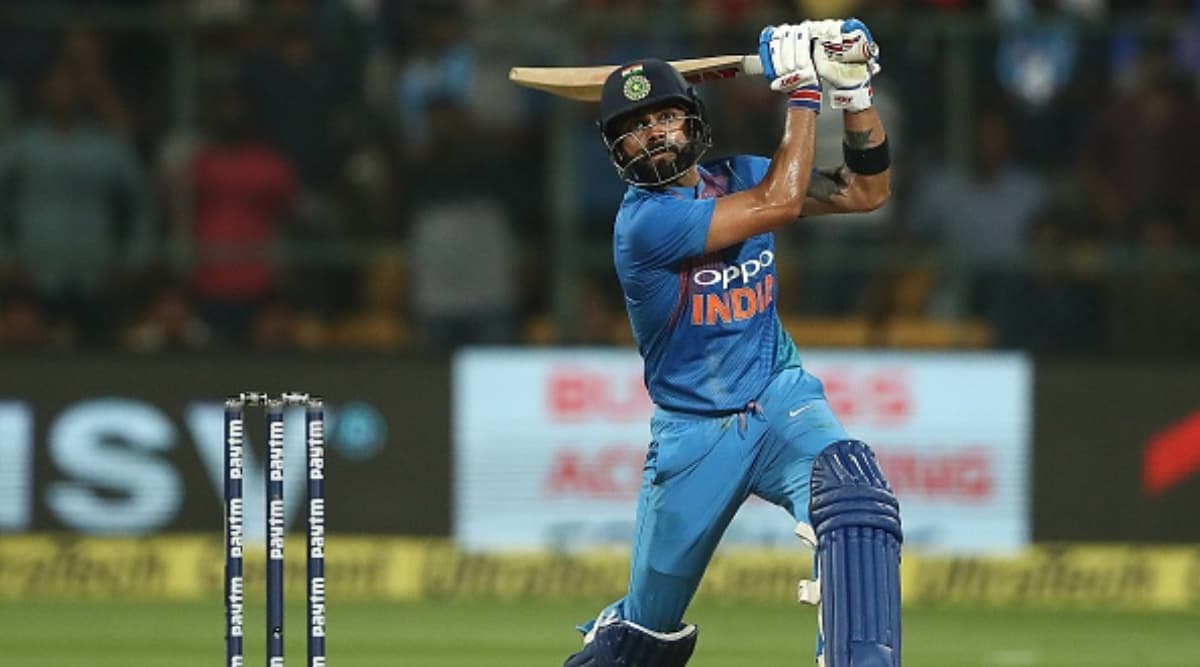 Virat Kohli's heroics led India to win the first T20I game between India and West Indies in Hyderabad. Virat single-handedly won the match for India scoring and an unbeaten knock of 94 runs from 50 balls. He laced his innings with six fours and an equal number of maximums. Needless to say that he went on to become the Man of the Match in the first T20I game and thus went on to get this record. He joined Mohammed Nabi to get the maximum number of Man of the Match awards in T20I. He also surpassed Pakistan's Shahid Afridi. Virat Kohli Loves Amitabh Bachchan's Reaction to His 'Chequebook Celebration' During IND vs WI, 1st T20I (Watch Video). 
India was chasing a mammoth total of 208 runs. KL Rahul gave a good start to the team as he made 62 runs from 40 balls after an early wicket of Rohit Sharma on the score of eight runs. After KL Rahul it was Virat Kohli who stole the show with his thunderous innings. India went on to achieve a total of 208 runs from 18.4 overs with eight balls to spare. Needless to say, it was Virat Kohli who was chosen as the Man of the Match for his innings which lead the team to a massive win. India Vs West Indies, Live Cricket Score 1st T20I Match - Full ScoreCard. 
Virat so far in his T20I career has bagged 12 Man of the Match awards. Nabi too has got 12 and Pakistan's Shahid Afridi has got 12 Man of the Match awards in his career. India will play their second T20I of the three-match series tomorrow in Trivandrum.