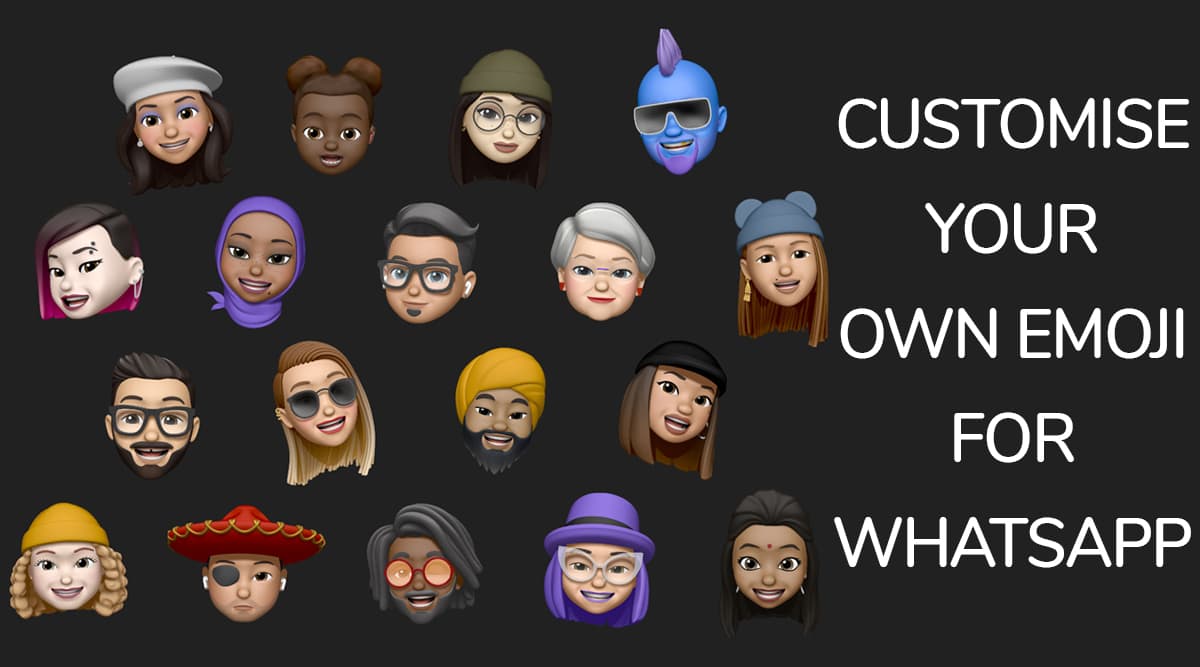 With the latest update on Apple iOS 13, the iPhone users can now customise emoji on WhatsApp. The updated version of iOS was rolled out by Apple last month which comes with bunch of new features for the Apple iPhone users. The new update on iOS 13 brings dark mode, stock app improvements, better privacy controls and much more. For the first time ever, Apple has released two iterations of iOS 13 wherein iOS 13 for iPhone and iPadOS 13 for iPad. Apple Increases IPhone 11 Production over High Demand: Report.
The new iOS 13 will automatically make a sticker pack for every Memoji character, which will be seen in the Memoji Sticker app in Messages app. Memoji and Animoji stickers are available in Emoji menu in keyboard giving access to use them in messaging apps like WhatsApp.
How To Create Your Own Emoji For WhatsApp
1. First, the user need to head to WhatsApp and need to tap in the text box to bring up the keyboard.
2. Once the keyboard is up, the user needs to tap on emoji icon provided next to the space bar. By tapping on the icon, Apple emoji keyboard will open.
3. Now the user needs to swipe left, which will bring up frequently used stickers. After this, the user need to select the three dot button.
4. After selecting the three dot button, the user again needs to select the same button and then click on New Memoji.
5. After successfully creating or customising the Memoji sticker, the user needs to select 'Done' option.
6. Moreover, WhatsApp saves the Memoji so that the users can edit it later. The users can straight away click on the avatar and adjust it according to the preferences.
Follow these simple steps for creating or customising new Memojis to use them on WhatsApp and other messaging apps.