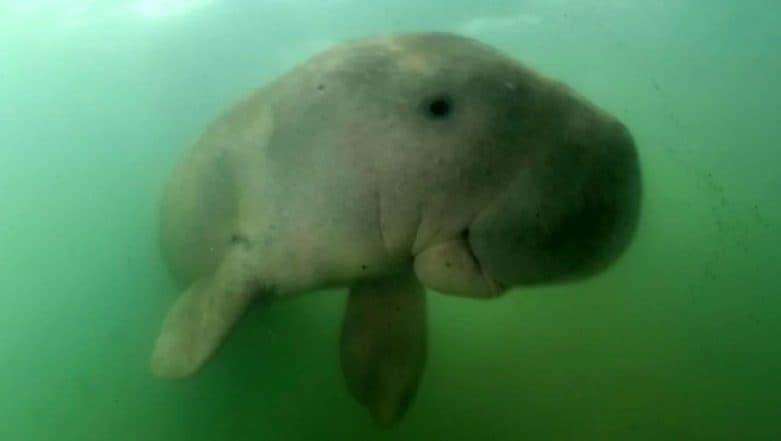 Mariam, an orphaned dugong, passed away. Taken care by Thailand's biologist, the baby dugong was fighting to an infection that exacerbated by bits of plastic inside her stomach. Doctors could not save her as, the button-eyed mammal fell victim of the growing presence of plastic in the water. It once again triggered the increasing threat of plastic pollution to the marine life and environment. This is not the first incident. There have been past instances too, where sea creatures were killed because of plastic waste present in the ocean. Here are three other heartbreaking recent times that environmentalists are still mourning.
Plastic pollution creates great harm to organisms. From tiny corals to majestic whales, researchers say more than 700 marine species are known to be killed. In fact, documentaries recording sea turtles eating plastics were also surfaced. But it seems, we are becoming an expert in ignoring the plight of nature.
1. Philippines Whale Died From Ingesting 40 Kg of Plastic Waste
A thin-looking whale in the Davao Gulf, Philippines was reportedly vomiting blood, as it swam. Marine biologists from the D'Bone Collector Museum in the city found the whale had eaten reportedly 16 rice sacks, four banana plantation bags and several single-use plastic shopping bags. Sadly, the whale could not survive. And if we see the records, over the last decade, about 57 whales and dolphins have died after ingesting plastic or other trash in the ocean.
2. Turtle With Stomach Full of Plastic Died
Sea turtles can die from eating just one piece of plastic. There have been many incidents where they were spotted ingesting waste. In Thailand, last year, startling images of plastic shreds, rubber bands and other debris were found blocked in the stomach of a green turtle. An autopsy revealed 80 plastic bags inside its stomach. The waste in its stomach was making the turtle weak, leaving it unable to eat and causing death.
3. Nine Nara Deer in Japan Died After Plastic Intake
The threat is not only limited to sea animals. At the beginning of 2019, Japan's Nara Park made headlines as it recorded at least nine deer being dead after swallowing plastic bags. The Nara Deer Preservation Foundation told that they had found vast masses of plastic bags and food wrappers in the animal's stomach. Out of 14 deer, nine of them died between March and June this year.
The role of plastic play significantly disastrous role in our regular life. Our ocean and the array of marine species are succumbing to the poison of plastic. The above are just a few out of many incidents happening regularly. Species worldwide are affected by marine debris, and as much as 80 percent of that litter is plastic. Humans are not immune to this threat either: we eat seafood. The extent of plastic pollution will take longer time to control, but at least some baby step could control the damage.