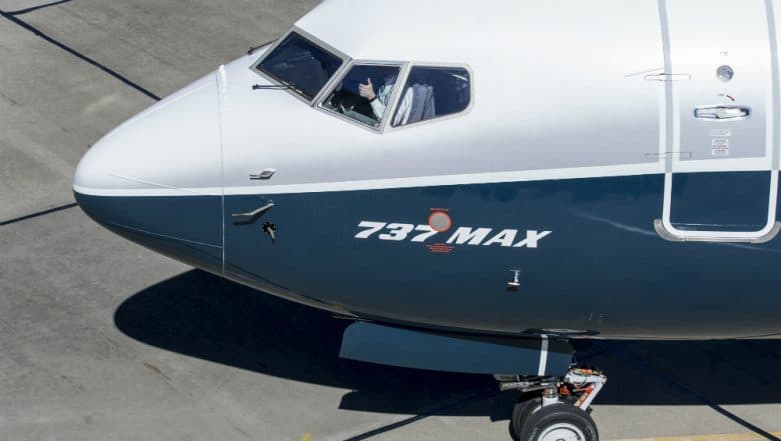 Moscow, November 22: The Russian officials on Wednesday informed that a passenger plane taking off from Russia's busiest airport mowed down an Armenian man, as he was reportedly trying to flee across the runaway while being deported.
According to the officials, the man was hit by the landing gear of a Boeing 737, which was taking off on a Moscow-to-Athens flight at Sheremetyevo airport on Tuesday evening. The man succumb to injuries. DGCA Issues Advisory to Jet Airways, SpiceJet to Take Corrective Measures For Boeing 737 Max Planes
Identified as Albert Yepremyan, the 25-year-old man's nationality was credited after the pilot informed the air traffic control to investigate the incident, suspecting that the plane hit an animal in the darkness.
As per the information, Yepremyan was to be deported back from Spain and was initially placed on a flight from Madrid to Moscow. He was later to be deported back to Armenia's capital Yerevan, but escaped while being placed on to an airport taxiway bus.
Informing more about the incident, an unnamed Sheremetyevo official told Russian news agency Interfax, "The man went through the airport gate during boarding for a Moscow-Yerevan flight, went to the bus, but quickly headed towards the runway instead of getting in." Adding more he said, "On the flight from Madrid, Mr Yepremyan had started a fight. After landing, police were called on board and detained him."
Latest information received says that the aircraft involved in the incident is understood to have landed safely at Athens International airport later that evening.