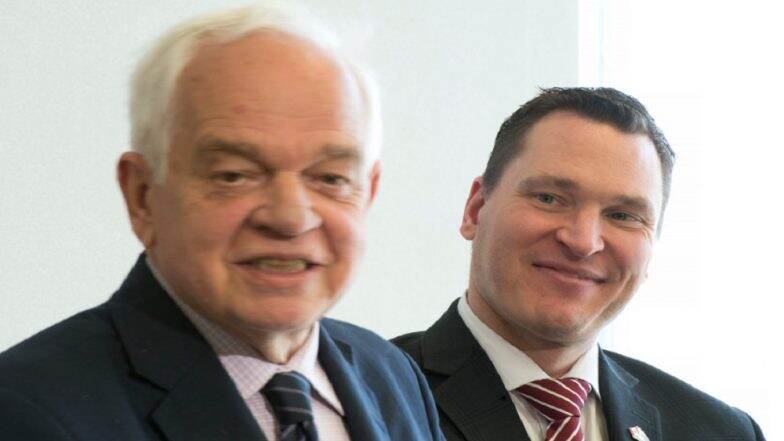 Toronto, January 27: Canada's ambassador to China John McCallum has been relieved of his duties by Prime Minister Justin Trudeau following the envoy's statements on Huawei CFO Meng Wanzhou's arrest.
Trudeau said in a statement over the weekend that he had asked John McCallum to step down, but did not offer a reason. "Last night I asked for and accepted John McCallum's resignation as Canada's ambassador to China."
The veteran diplomat, Trudeau added, had served Canadians honourably and with distinction with many positions in cabinet. He also thanked the diplomat and his family for their service to their country.
McCallum who was appointed as Canada's ambassador to China in 2017 had said last week that the U.S.'s extradition request for Meng Wanzhou was seriously flawed. He also said the tech company's CFO could make a strong argument against being sent to the U.S. He later added that it would be "great for Canada" if the U.S. dropped the request.
McCallum's comments had generated an almost instantaneous controversy with China, US and Canada all rushing to respond to the ambassador's statements. The diplomat apologised soon after for his remarks earlier in the week and the Canadian prime minister had said he had no intention of replacing him. However, Trudeau seems to have changed his mind over the weekend.
Huawei's CFO Meng Wanzhou was arrested by Canadian authorities in Vancouver in December 2018 over an arrest warrant issued by the U.S. The U.S. has accused Huawei and Wanzhou of trying to evade sanctions slapped on Iran to do business with the country. Wanzhou was granted bail post her arrest and has been at her house in Vancouver awaiting further legal processing. But the U.S. is as yet to issue an extradition request to Canada. The deadline for the formal extradition demand expires on January 30.
Meng's arrest has led to a serious diplomatic row between Canada and China. China has arrested two Canadians in retaliation to Meng's arrest. China also re-opened a jailed Canadian's case and awarded him the death sentence in a drug-smuggling case.