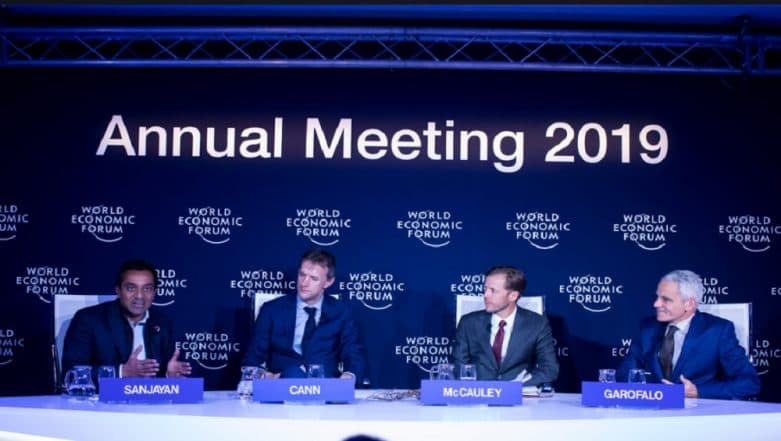 The annual meeting of the World Economic Forum which brings together leaders of various countries, economists, company heads, journalists and NGOs has been dubbed 'Davos' after its location in the Swiss mountain village. WEF says its overarching goal is to engage "the foremost political, business and other leaders of society to shape global, regional and industry agendas."
This year, the theme of the WEF 2019 meeting is Globalisation 4.0. The organisers say that the world has seen three waves of globalisation so far which has introduced trade and manufacturing – leading to the rise of economies like the U.S., Germany and China. We are now entering the fourth wave – a digital globalisation.
The changes a business has to make in the digital age - what Klaus Schwab, the WEF's founder, has dubbed the Fourth Industrial Revolution – is happening alongside geopolitical shifts, growing inequality, and climate change. All of which, the WEF argues, have "changed our world in a way that our traditional systems are unable to respond to". Davos 2019 is about finding and articulating solutions for challenges thrown up by the digital age.
So who will be attending this year? Davos 2019 is being marked in some ways by those who have skipped the event rather than those who have shown up. One of the most high-profile attendees – the U.S. government contingent has given Davos a miss as the U.S. government shutdown continues. US President Donald Trump who would have been a definite headline-maker is not attending.
Similarly, French President Emmanuel Macron has also cancelled his Davos trip owing to the Yellow Jacket protests back home. However, heads of state who are attending include Japanese Prime Minister Shinzo Abe, New Zealand's Prime Minister Jacinda Adern and China's Vice President Wang Qishan. Among the business heads, Alibaba's Jack Ma, Microsoft founder Bill Gates and Uber CEO Dara Khosrowshahi are attending.
Meanwhile, among other notable personalities attending are naturalist and narrator Sir David Attenborough who is the oldest attendee at 92 years old. The youngest is the 16-year-old photographer Skye Meaker from South Africa. Attenborough was interviewed by Prince William in a session on the first day.