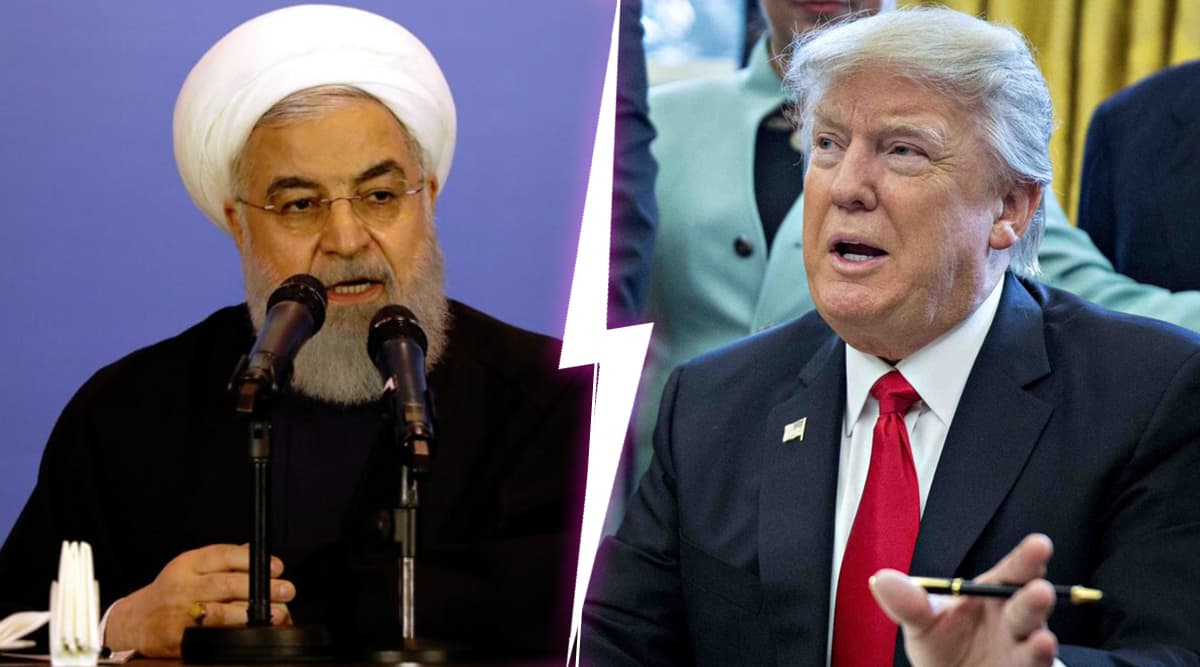 Washington, January 3: Hours following the assassination of Iranian military leader General Qasem Soleimani in a pre-emptive strike, United States President Donald Trump sent a veiled truce offer to Hassan Rouhani-led regime in Tehran. In his one-line reaction on Twitter, Trump said Iran has never succeeded in a military confrontation, but it has also not lost out the opportunity to reconcile. Tens of Thousands Rally in Tehran Against American 'Crimes', Chant 'Death to America' Holding Posters of Slain Commander Qasem Soleimani.
"Iran never won a war, but never lost a negotiation! (sic)," the US President said, shortly after Iran's Supreme Leader Ayatollah Khomeini vowed of "befitting revenge". The Iran Revolutionary Guards, along with other military wings of Tehran, were called for an emergency meeting which has sparked speculations of a retaliatory attack.
See Donald Trump's Tweet
Iran never won a war, but never lost a negotiation!

— Donald J. Trump (@realDonaldTrump) January 3, 2020
Soleimani, who was the chief commander of Iran's Quds Force, was accused by the United States of carrying out attacks at its vital military installations in Iraq over the past several months. Several American soldiers lost their lives in the attacks conspired and executed by Soleimani, the US State Department had alleged, while justifying the pre-emptive strike.
Trump Reiterated The Charge
....of PROTESTERS killed in Iran itself. While Iran will never be able to properly admit it, Soleimani was both hated and feared within the country. They are not nearly as saddened as the leaders will let the outside world believe. He should have been taken out many years ago!

— Donald J. Trump (@realDonaldTrump) January 3, 2020
Soleimani, along with Abu Mahdi al-Muhandis, the leader of Ketib Hezbollah -- a powerful Shia militia group in Iraq region -- were killed in the drone strike near the Baghdad airport in the wee hours of Friday. The attack has received condemnation from Russia, who leads the anti-US block, calling it a blatant act of provocation.
The United Nations' Special Rapporteur on extrajudicial executions also criticised the US military actions, calling it "deeply unfortunate". The attack could potentially leave the Middle East in another spiral of violence, Special Rapporteur added, while also noting that such a pre-emptive strike is "violative" of international human rights.