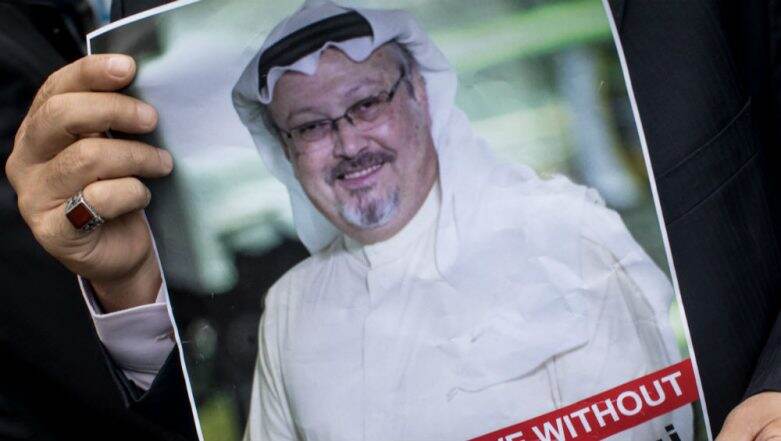 Toronto, February 15: Turkish media have released fresh details about the macabre plot to kill journalist Jamal Khashoggi in Saudi Arabia's Istanbul consulate. Citing Istanbul Police, Turkish media have published the photograph of a man said to be the 'local collaborator' for the Saudi hit squad that carried out Khashoggi's killing.
The photograph belongs to a man who may have helped dispose of Jamal Khashoggi's body after the Washington Post columnist was murdered inside the Saudi consulate building. This man seen in the CCTV footage, is wearing a dark hoodie and seen walking alongside Khashoggi's body double from the Saudi consulate to a busy market place in Istanbul. The body double was seen wearing Khashoggi's clothes and spectacles and was employed to throw Turkish authorities off track as they sought to locate the now dead journalist.
Turkish authorities have not been able to locate Khashoggi's remains and they have few leads to its possible location. Despite Saudi Arabia admitting to the fact that Khashoggi was killed in a 'rogue operation,' they claim to have no knowledge about Khashoggi's body's whereabouts.
The Turkish media also reported that the Saudi hit squad after exiting from the Saudi consulate building ordered a large quantity of meat to be delivered to the Saudi Consul General's residence. The residence reportedly contains a large industrial meat oven which could have been used to dispose of the dismembered corpse of Khashoggi. "Was barbecuing meat... one of the previously made plans?" wondered the police report, which was published by the state-run Anadolu news agency.
Jamal Khashoggi, a journalist from Saudi Arabia was reportedly murdered inside the Saudi government's consulate building in Istanbul on October 2 for his views opposing Saudi Crown Prince Mohammed bin Salman's leadership.