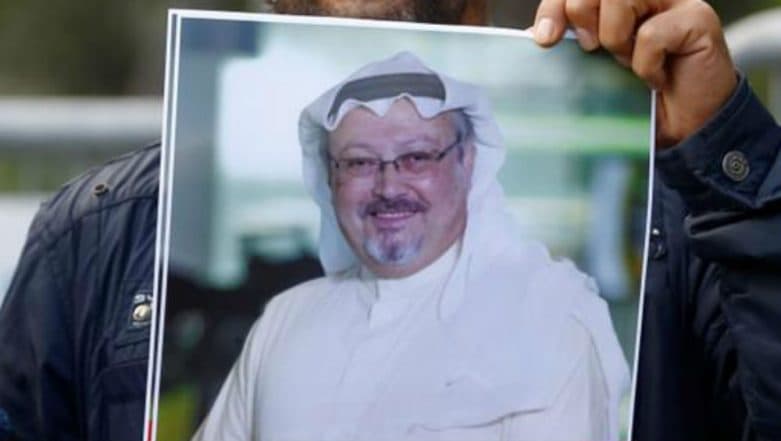 Even as the explanations coming out from Riyadh about Jamal Khashoggi's killing keep changing every 24 hours, there is growing acknowledgment from the Kingdom that this crime has boomeranged on the House of Saud.
Saudi Arabia's Foreign Minister formally acknowledged on air that the killing of Khashoggi was a "tremendous mistake." Adel al-Jubeir made this statement during an interview with Fox News but he continued to maintain that Khashoggi's killing was part of a "rogue operation" with no links to the country's Crown Prince Mohammed bin Salman.
"The individuals who did this did this outside the scope of their authority," he told Bret Baier on Sunday. "There obviously was a tremendous mistake made, and what compounded the mistake was the attempt to try to cover up. That is unacceptable in any government." He added, "Crown Prince Mohammed bin Salman was not aware of the operation beforehand. Even the senior leadership over intelligence service was not aware of this," al-Jubeir said.
Al-Jubeir also offered his condolences to Khashoggi's family. "We feel their pain. And I wish this didn't happen and I wish that this could've been avoided. Unfortunately, a huge and grave mistake was made. And I assure them, that those responsible will be held accountable for this," he said.
This remorseful attitude is a change from the hardline stance that Riyadh had taken just days ago when certain U.S. Senators said that Khashoggi's killing would bring sanctions. Saudi Arabia had warned that any sanctions would draw a similar action from Riyadh as well.
But, efforts seem to be on to ensure that the Crown Prince is distanced from those directly accused of killing Jamal Khashoggi. In his interview on Fox News, al-Jubeir said that Prince Salman was not closely tied to the people involved in the operation. Al-Jubeir said Saudi Arabia did not know what happened to Khashoggi's body and has not heard any audio from inside the consulate.