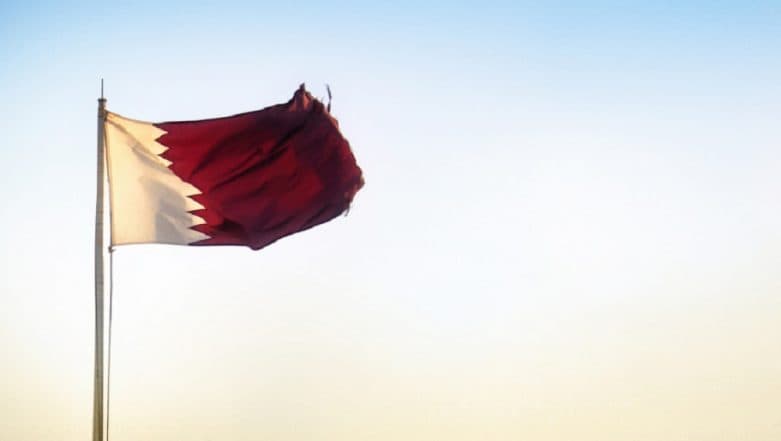 The gulf nation of Qatar has announced that it is withdrawing its membership from the Organization of the Petroleum Exporting Countries (OPEC). The withdrawal will be effective come January 2019.
This massive development was announced by Qatar's Energy Minister Saad Sherida al-Kaabi at a news conference in the country's capital Doha. The Energy Minister while announcing this decision said, "the withdrawal decision reflects Qatar's desire to focus its efforts on plans to develop and increase its natural gas production from 77 million tons per year to 110 million tons in the coming years."
H.E. Mr. Saad Sherida Al-Kaabi, the Minister of State for Energy Affairs, announced Qatar's withdrawal from OPEC at a press conference in Doha and said the organization was informed.

— Qatar Petroleum (@qatarpetroleum) December 3, 2018
The OPEC is a grouping of 15 oil producing nations -- Iran, Iraq, Kuwait, Saudi Arabia, Venezuela, Qatar, Indonesia, Libya, the United Arab Emirates, Algeria, Nigeria, Ecuador, Gabon, Angola, Equatorial Guinea and Congo. The Kingdom of Saudi Arabia is by far the largest crude oil producer among OPEC members. According to current estimates, OPEC nations have 81.89% of the world's proven oil reserves, with the bulk of OPEC oil reserves in the Middle East, amounting to 65.36% of the OPEC total.
Though Qatar says its decision to quit the grouping is not political, this development has a broader geopolitical context.
Natural Gas
Qatar is the world's biggest supplier of liquefied natural gas (LNG), producing almost 30 percent of the world's consumption of natural gas. Al-Kaabi explained the decision to quit as: "Achieving our ambitious growth strategy will undoubtedly require focused efforts, commitment and dedication to maintain and strengthen Qatar's position as the leading natural gas producer." Qatar shares its natural gas field, the North Field, also currently the world's largest known natural gas field with Iran.
Unlike oil prices, prices of natural gas are subject to market supply and demand. As the world moves towards cleaner fuel, natural gas is the future.
The Blockade
Qatar was put under an economic blockade by Saudi Arabia and its allies – UAE, Bahrain and Egypt, almost a year ago. The countries accused Qatar of supporting terrorist organisations and with co-operating with Iran, their sworn enemy. Qatar rejected these charges but Saudi Arabia was supported in its decision by the U.S.
Since then Qatar has distanced itself from most Gulf initiatives.
Oil Prices
The OPEC, effectively led by Saudi Arabia due to its production clout, is being pressured by the Trump Administration to keep a cap on crude prices even though this has massively hurt the economies of the Gulf countries. The OPEC countries have also been asked to increase production to replace Iranian crude after the US re-imposed sanctions on Iran in November.
Jamal Khashoggi
Saudi Arabia has come in for great flak for the killing of journalist Jamal Khashoggi in its consulate in Turkey. The Kingdom's leadership is being questioned and many have called for sanctions against Crown Prince Mohammed bin Salman. Though the U.S. is standing by its Middle East ally, it seems Qatar has decided to strike out on its own rather than operate in a grouping that is being pseudo-controlled by the U.S. through Riyadh.
Qatar's decision comes as OPEC and non-OPEC members are due to meet in Vienna, Austria on December 6, with the aim of reaching an accord over possible output cuts as oil prices have again taken a nose-dive.