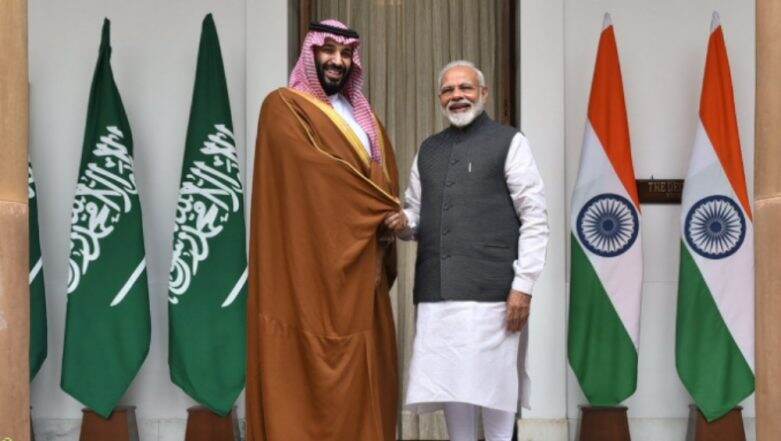 New Delhi, May 26: Crown Prince Mohammed bin Salman on Sunday joined the list of foreign dignitaries who have dialled up Prime Minister Narendra Modi and congratulated him on his historic victory in Indian general elections. The de-facto leader of Saudi Arabia wished Modi well on beginning his second term.
Prince Salman, who visited India in February this year, had praised Modi in the joint statement issued by the two leaders. He credited the Indian PM for his resolve to bring stability in South Asian region and in combating the menace of extremism. The joint statement served as a crucial message for Pakistan, as it condemned all forms of cross-border terrorism. 'Great Man, Great Leader': Trump in Phone Call to Modi.
The Saudi Crown Prince also stressed on the deepening of Riyadh-New Delhi relations over the last five years. On India's plea, the Saudi had also agreed to consider increasing crude supply in the market with the intent to stabilise the oil rates.
Prime Minister Modi, during the Lok Sabha elections campaign trail, highlighted the gains made through his "effective foreign policy". At a rally, he said the Saudi Crown Prince agreed to release over 850 Indian prisoners before the holy month of Ramadan and agreed to send them back to India.
Meanwhile, the list of other top heads of states who have wished Modi on his election victory includes United States President Donald Trump, United Kingdom Prime Minister Theresa  May, German Chancellor Angela Merkel and Chinese President Xi Jinping, among others.