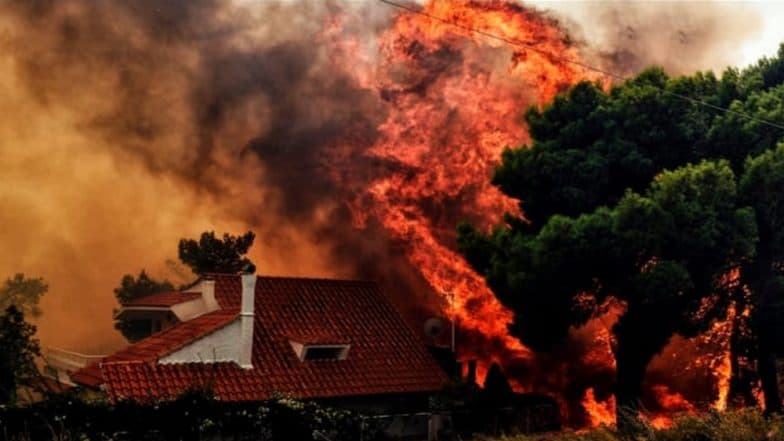 Camarillo Springs, November 10:  Portions of Southern California remain under siege as two large brush fires are threatening numerous communities.
ABC7.com reports that one of the fires has now scorched 8,000 acres as winds picked up early Friday, with some 75,000 homes under evacuation orders along the border of Ventura and Los Angeles counties.
Los Angeles Fire Department Public Information Officer Erik Scott says the blaze has destroyed or damaged many buildings. A second fire has been burning in the Santa Rosa Valley east of Camarillo, west of Simi Valley near Newbury Park and Thousand Oaks. California Wildfires Turn Deadly As 5 Dead and More Than 150,000 Evacuated.
By Thursday evening, it had scorched up to 7,000 acres and sent residents of more than 1,200 homes fleeing, the Los Angeles Times reports.
No injuries have been reported in either fire.