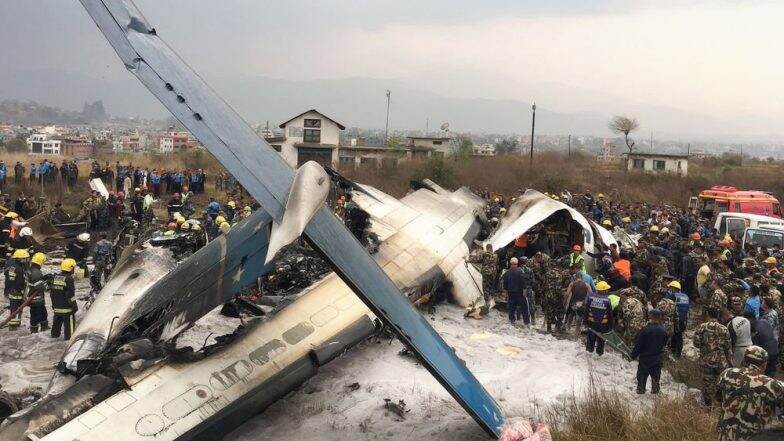 Smoking kills is not just a deterrent on cigarette packs, it can turn actually turn into a reality. The US-Bangla airline Bombardier UBG-211 crash that took place in March 2018, reportedly took place because the pilot smoked tobacco inside the cockpit, confirmed authorities.
News agency ANI reported that the panel which was set up to probe the accident arrived at the conclusion that the tragic incident happened because of the pilot smoking in the cockpit. Lion Air Crash Impact: DGCA Issues Advisory to Jet Airways, SpiceJet to Take Corrective Measures For Boeing 737 Max Planes.
The team reached the conclusion after they went through the CVR (cockpit voice recorder) record. How to Survive a Plane Crash? Safety Tips To Save Your Life and Help Escape Disaster Situations.
An Accident Investigation Commission was formed to find the cause of the accident after the department and authorities concerned wanted to verify whether violation of safety norms was the actual cause of the accident. The Commission have confirmed that the accident occured due to the "complete loss of situational awareness" on the part of crew members.
As many as 51 people lost their lives when the aircraft crashed immediately after landing on Nepal's Tribhuvan International Airport (TIA). The reports were published later after the investigation commission submitted it to the Nepali Ministry of Culture, Tourism and Civil Aviation, said the ANI report.