Well, divorces are not all nasty in Bollywood and we just spotted the coolest ones. Anurag Kashyap and Kalki Koechlin have always been pretty vocal and cool about their divorce. It wasn't nasty or way too public and it was mutual. The two respect each other and greet each other like friends in public. Kalki and Anurag were spotted at Manmarziyaan's screening recently. The actress wore a saree (which she pulled off like a pro, by the way) at the screening and they greeted each other with a tight hug. They even posed together for the paparazzi outside the screening venue.
Manmarziyaan has been directed by Anurag and has Abhishek Bachchan, Taapsee Pannu, Vicky Kaushal playing the lead roles. Anurag was also last seen making his Tamil debut with Immaikaa Nodigal. Kalki got a makeover recently and sports the short hair. The saree and the hairstyle compliment her look perfectly. But more than that, it is Kalki and Anurag's bond with each other that we can't stop looking at. Anurag had opened up about their divorce a couple of years back and also revealed that it were his shortcomings that led to the divorce. But they respect each other and are still good friends. They are the cutest and so much divorced couple goals!
Check out these pictures of Anurag and Kalki at the screening.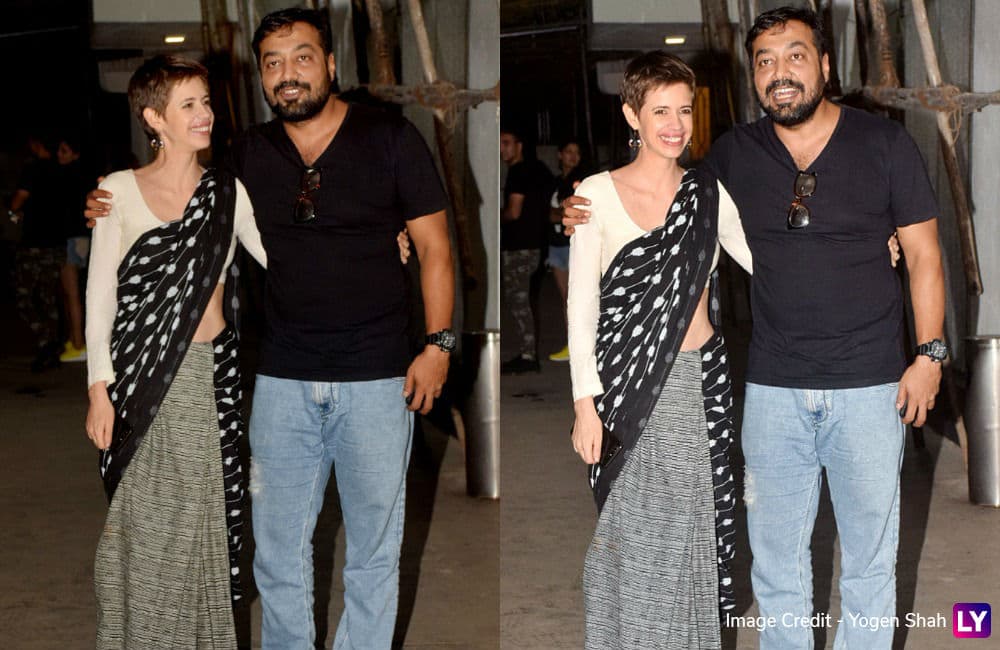 And another one!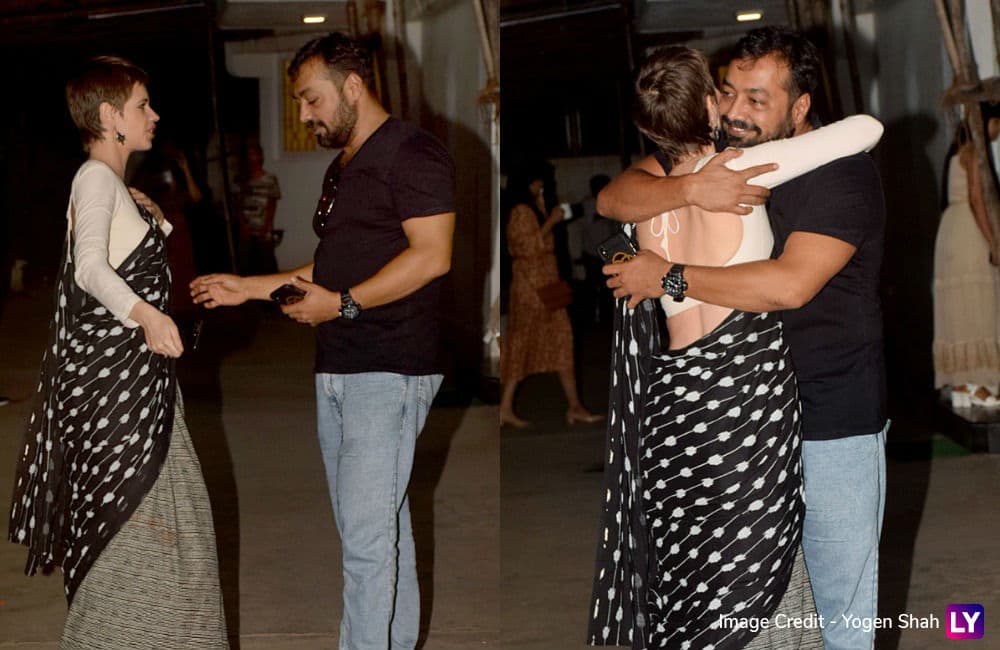 Speaking about their divorce, Anurag had once told India Today, "Kalki is a great actress. What happened between us, why we went separate ways... all that remains between us. But she gave me six years of her life. I respect her for what she is; she really changed my life. Even if she left me, it's because the shortcoming is in me... I am not good at relationship." What are your thoughts on this? Tell us in the comments below and stay tuned with us for more.