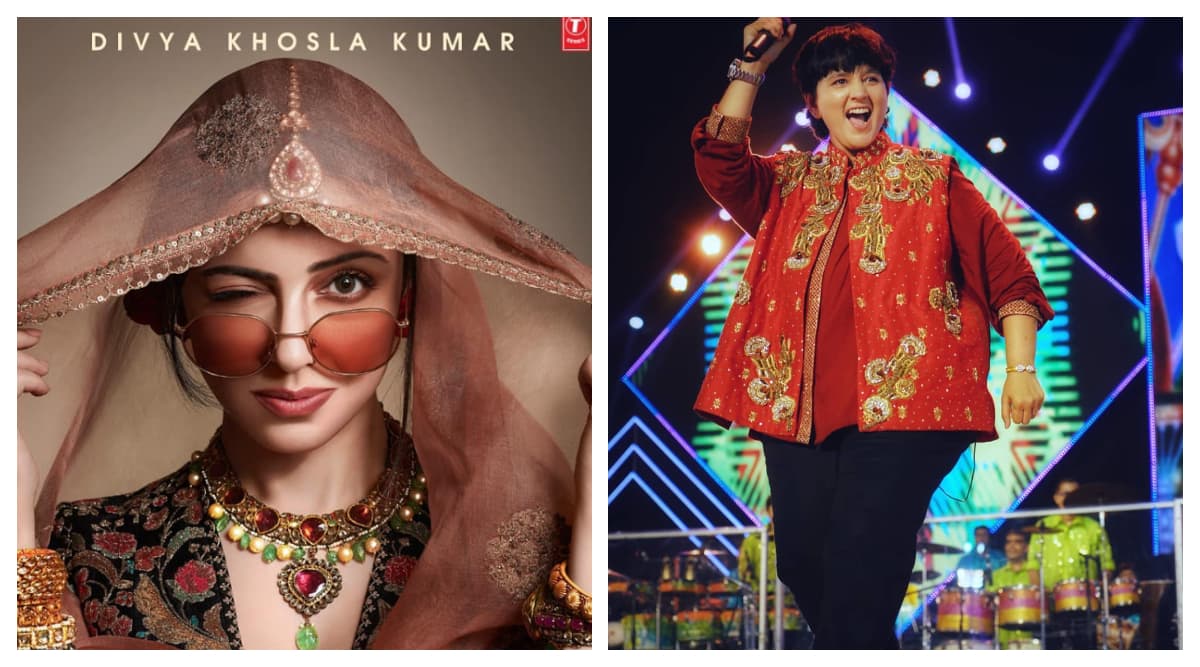 Divya Khosla Kumar features in the music video for the new age remake of the hit song, 'Yaad Piya Ki Aane Lagi'. The original song, sung by Falguni Pathak, was a rage in the '90s. The remake has garnered over 68 million views on YouTube within just one week. Good thing, the video was directed by Radhika Rao & Vinay Sapru, who also were the director of the original music video. We met up with Divya to talk about her turn as the actor again. We spoke to her about Falguni Pathak's reaction to the remake and she did talk about it in the capacity that she could. Divya Khosla Kumar Looks Dreamy in 'Yaad Piya Ki Aane Lagi' Song; 6 Instagram Pictures That Show the Actress' Devotion to Fashion.
Divya revealed that Lalit Sen, who was the original composer of the ditty, attended the success party of the new video. "He told me that Tanishk [Bagchi] has done a very good version of the song. It was very nice of him," she said. When asked what was Falguni's reaction to it, Divya added, "She also praised it and sent her best wishes to me. She said that she really liked it."
Watch Divya Khosla Kumar's Interview Here:
Divya has also worked with Salman Khan in a music video in the early 2000. When asked about it, she revealed, "It was very nice. I have been a Salman Khan fans since my bachpan. Like I've had a crush on him. When I shot with him I was completely in awe of him."
Check Out The New Song Here:
The music video of 'Yaad Piya Ki Aane Lagi 'ends on a cliffhanger, with the words "To be continued" appearing on screen. Divya refused to divulge the details about the upcoming sequel of the music video. Divya Khosla Kumar will also be seen in the upcoming film, Satyameva Jayate 2, with John Abraham. And she is very excited for it.