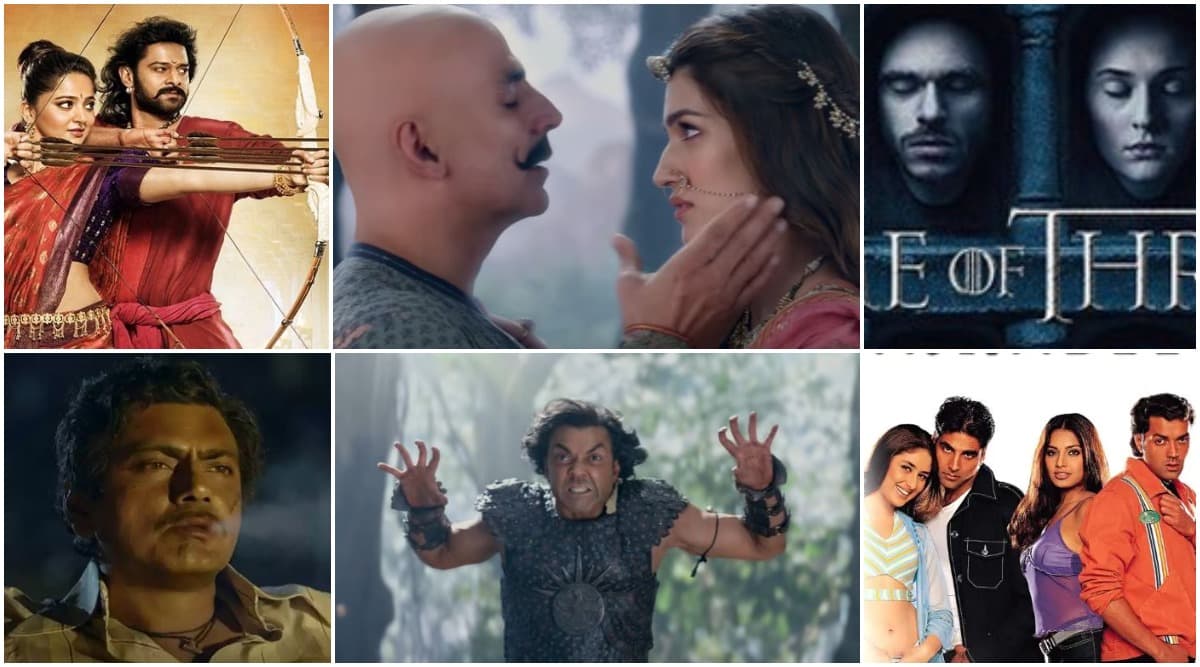 The first trailer of Housefull 4 has dropped in on September 27, and it definitely turns out to be the most ambitious film in the series, both in terms of scale and cast. Housefull 4 stars Akshay Kumar, Riteish Deshmukh, Bobby Deol, Kriti Sanon, Pooja Hegde, Kriti Kharbanda, in the main lead. If the main cast isn't big enough, there is an ensemble supporting cast that includes Ranjeet, Chunky Pandey, Johnny Lever, Rana Daggubati, Manoj Pahwa, and Nawazuddin Siddiqui. Housefull 4 was earlier to be directed by Sajid Khan, who had even shot some of the portions of the movie, before #MeToo happened, and the director had to leave the project. Farhad Samji was called in to finish the project. Housefull 4 Trailer: Akshay Kumar, Riteish Deshmukh, Kriti Sanon's Film Is Rebirth of the Franchise's Brand of Humour (Watch Video).
The trailer, like with the previous films, has given us the idea that Housefull 4 will rely a lot on visual and verbal humour. The movie has an interesting premise - past life regression, where Akshay's character suddenly remember that he and his friends and their spouses were reborn again, and in their past birth, which happened in 2019, they were married to each other's partners. Of course, it is this past life-story that feels more interesting.
Here's the trailer of Housefull 4:
Housefull franchise is known for its meta humour and its dependency to spoof pop-culture and popular movies. Housefull 4 trailer feels no different, as it recalls some very famous movies, and even web-series to extract humour of the situation. Housefull 4 Trailer Funny Memes Are Here! Hilarious Jokes on Comic Franchise Start Trending on Twitter Ahead of Movie's Big Release.
Game of Thrones
In the trailer, there is a scene where a character, perhaps spoofing Linda Blair's spider-walk from The Exorcist, is seen passing through a wall with heads.
This, of course, reminds us of the famous Game of Thrones 'Wall of Faces' promo, a still of which you can see below.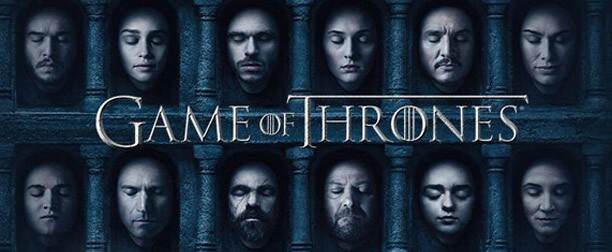 I am not really surprised that the makers have included a GoT reference, considering it was the biggest show based on a medieval saga.
Sacred Games
Of course, any person who has binge-watched Sacred Games knows the significance of Nawazuddin Siddiqui's sole dialogue.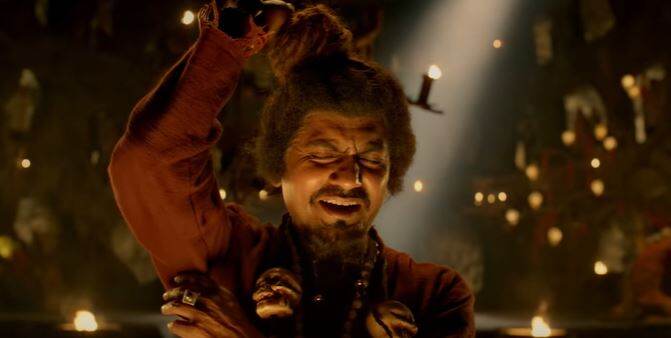 "Kabhi Kabhi Lagta Hai Ki Apun Hi Bhagwan Hai!" is perhaps the most famous quote in the Netflix show.
Baahubali 2
In the trailer, Kriti Sanon is seen about to shoot three arrows at once.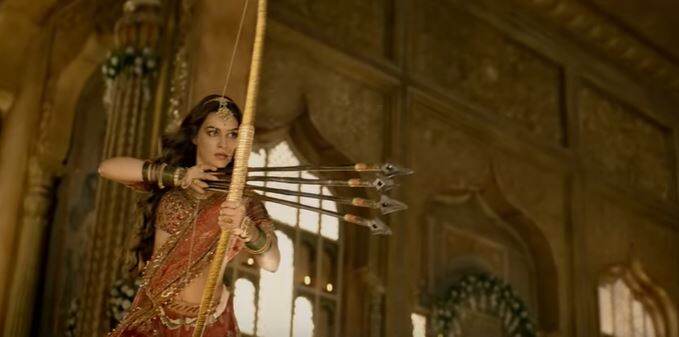 This is a recall of Anushka Shetty's iconic pose in Baahubali 2.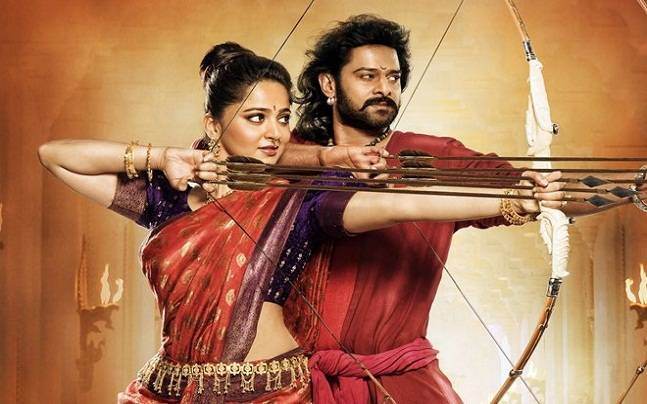 And it is just not the second film that Housefull 4 has tried to parody.
Baahubali Part I
Is it me or is there something familiar about Rana Dagubatti's wild look in the Housefull 4 trailer?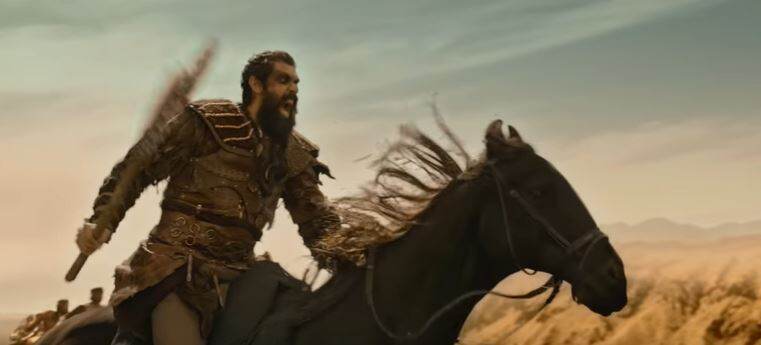 It did remind me of Kalakeyas from the first part of SS Rajamouli's magnum opus, interestingly, whose cast also included Rana, with a little influence of Khilji from Padmaavat. Not to mention, the battle sequences also give a deja vu feel.
Padmaavat
From those opulent sets to that fake jungle setting where Akshay and Kriti's characters meet, Housefull 4 owes a lot of Sanjay Leela Bhansali's controversial period drama.
And Padmaavat is not the only SLB movie that Housefull 4 tries to riff off...
Bajirao Mastani
Akshay Kumar's look in his warrior avatar is one of the standouts in the trailer.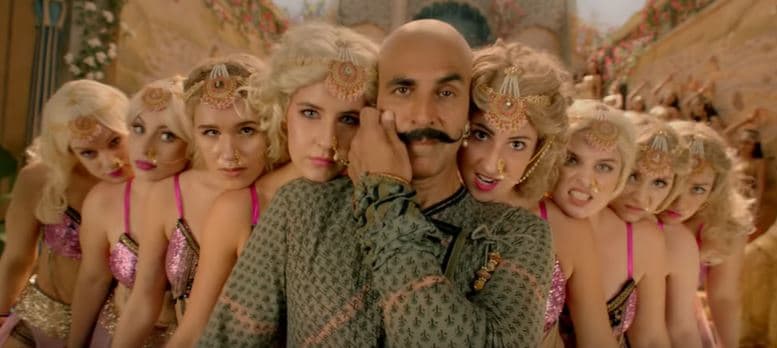 Perhaps, the makers have taken inspiration from Ranveer Singh's look in Bajirao Mastani for Akki's character in Housefull 4.
Dharam Veer
Bobby Deol's past avatar is perhaps the most meta character in the film.
His look is inspired by his father Dharmendra's famous film, Dharam Veer, in which Bobby himself worked as a child artiste.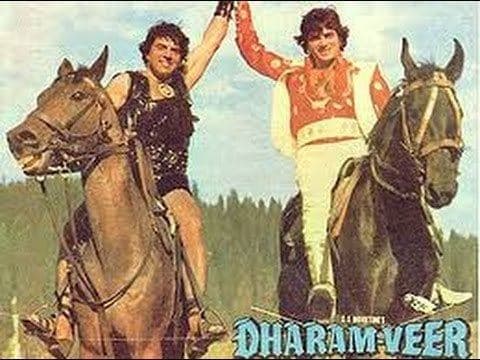 There is also his epithet - Angarakshak Dharamputra. Dharamputra, of course, because Bobby Deol, is, well, 'Dharam ka putra' IRL. And Angarakshak happened to be a'90s film that starred Bobby's elder brother, Sunny Deol, in the lead.
Andaz Apna Apna
The scene where Akshay's modern-age Harry tries to convince his friends about the mix-up of their spouses...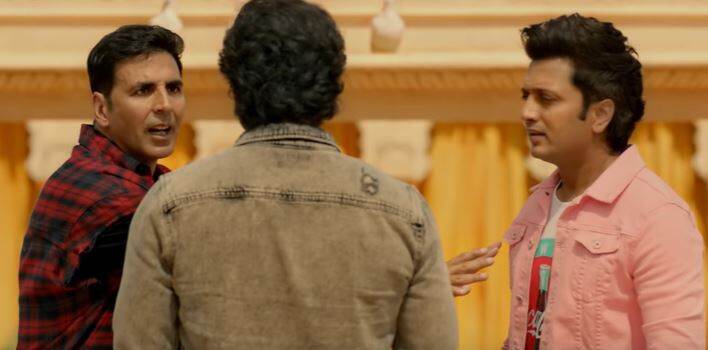 ...feels very similar to Karishma Kapoor clarifying to Salman Khan about 'Karishma-Raveena' confusion in Andaz Apna Apna.
Ajnabee
The whole spouse entanglement has reminds us of another movie, which also stars Akshay and Bobby.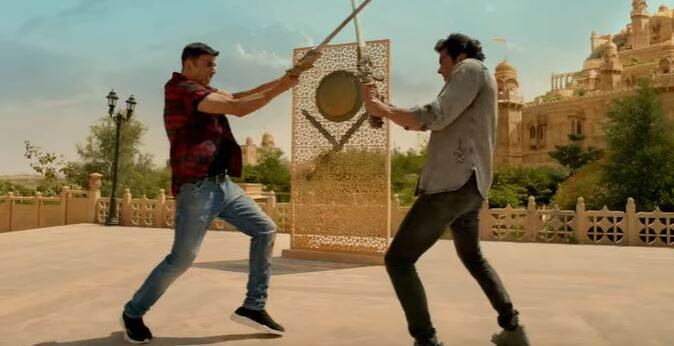 The Abbas-Mustaan thriller deals with wife-swapping, and therefore, Housefull 4 derives a lot of meta inference with the idea, this time being played for laughs.
Grand Masti
One of the funniest scenes in Housefull 4 is the scene where Riteish's character brings out a hidden sword out of his dress, to the surprise of all, and Akshay's snarky query about what all he had hidden in there.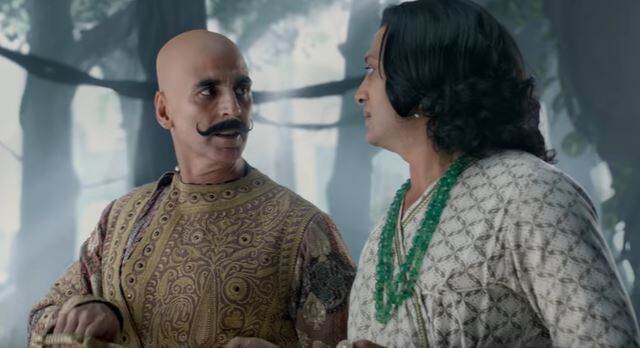 This harks us back to this infamous scene from Indra Kumar's adult comedy, Grand Masti, which, incidentally, also featured Riteish. Even if both the scenes are played out in different manners, we can't help out but draw the similarities thanks to the presence of the actor and the absurdity of the situation. For those who are not aware of this, this scene was itself inspired by a similar sequence in Austin Powers: Goldmember.
Did Housefull 4 trailer remind you of any other films and series? Share your thoughts in the comments section below.