Atlee's Jawan is enjoying a remarkable run at the box office, coupled with positive reviews and a strong word-of-mouth campaign. The film marks Shah Rukh Khan's second blockbuster in 2023, following the unprecedented success of Pathaan in January. Jawan also marks Atlee's grand Bollywood debut, continuing his streak of delivering hits as a celebrated director. Jawan Movie Review: Shah Rukh Khan is MASS MASS MASS in Atlee's Enjoyable Action-Entertainer!
While the film elevates Shah Rukh Khan's charisma through his dual role, Jawan also boasts several memorable moments in its vigilante action-thriller plot, infused with a social conscience. However, it's important to note that Jawan is not without its imperfections. Despite Shah Rukh Khan's dynamic performance and Atlee's masterful direction, the screenplay falls short of perfection, leaving a few noticeable gaps and inconsistencies that require explanation. Warning: Major spoilers ahead!
The Underground Tunnel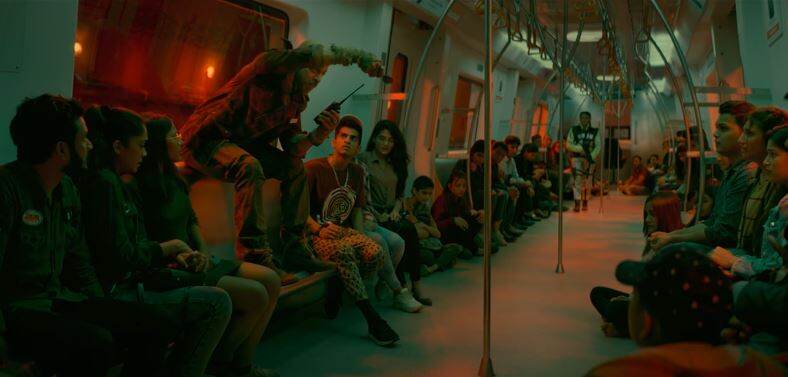 As a regular commuter on Mumbai's first Metro line between Ghatkopar and Versova, I couldn't help but notice a glaring error in Jawan. The hostage scene in the film's first act occurs on this Metro line, specifically between the Andheri and Chakala stations. However, any true Mumbaikar can confirm that this entire track is above ground on an elevated bridge, and there is no underground tunnel between these stations. It's perplexing why this discrepancy was not addressed during the planning stages of the film.
Rushed Romance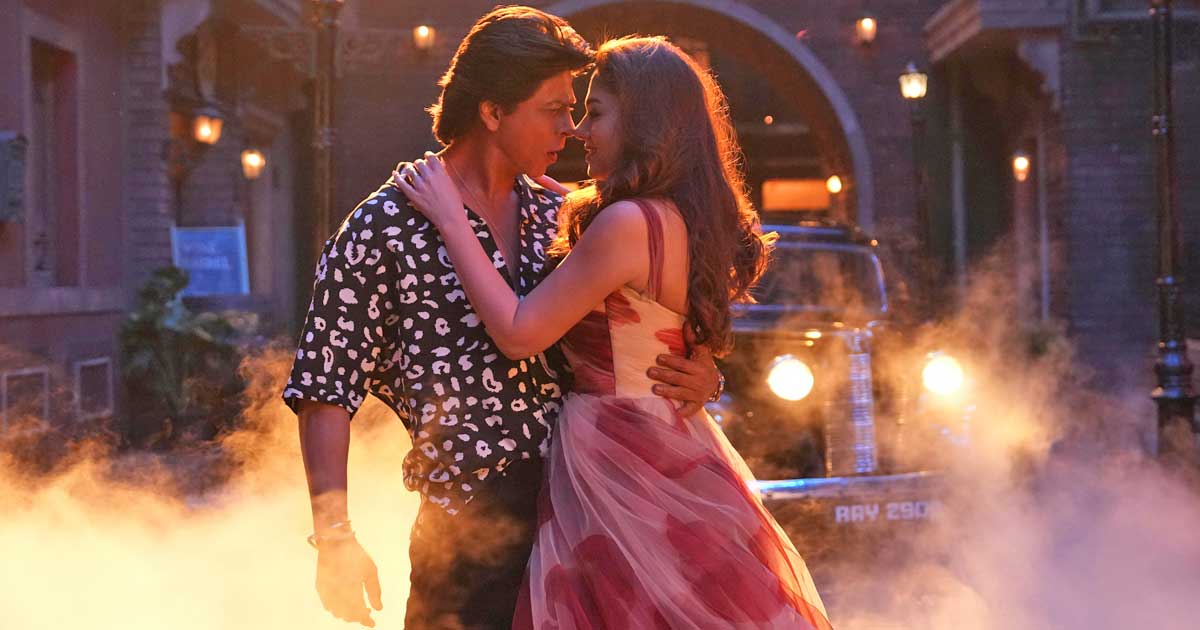 Despite Shah Rukh Khan's transition into the action genre, his title as the "King of Romance" remains intact for many of his fans. Ironically, the romantic subplot between his character, Azad, and Nayanthara's Narmada is one of the weakest aspects of Jawan, even though the actors display wonderful chemistry in the "Challeya" song. Their characters enter into an arranged marriage without even knowing each other's identities or having seen each other's photos. Within minutes, a romantic song ensues, and they are suddenly married. This rushed development is further exacerbated by the dramatic turn of events that follows. Additionally, Nayanthara's role diminishes significantly after a flashback scene in the second half.
Kaalee's Confusing Family Dynamics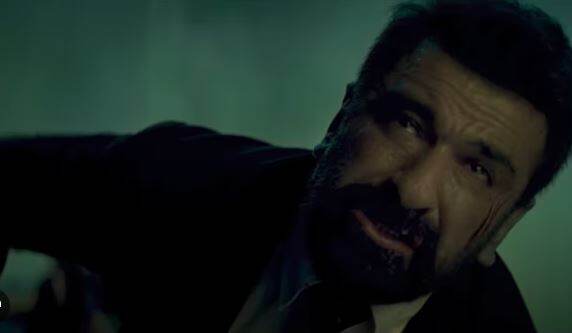 The regional identity of Kaalee's character is perplexing. Vijay Sethupathi's portrayal gives Kaalee a distinct Tamil dialect when speaking in Hindi, yet his surname is "Gaekwad," which is Maharashtrian. Adding to the confusion is his younger brother, portrayed by Eijaz Khan, who speaks with a Delhi accent. Furthermore, Kaalee's daughter is played by Ashlesha Thakur, known for her role as Manoj Bajpayee and Priyamani's (aha, nice nod!) daughter in The Family Man, but her mother shown to be a white woman. To top it off, Kaalee's brother-in-law is the Health Minister of India. The dynamics within this family raise more questions than answers.
Ridhi Dogra's Miscasting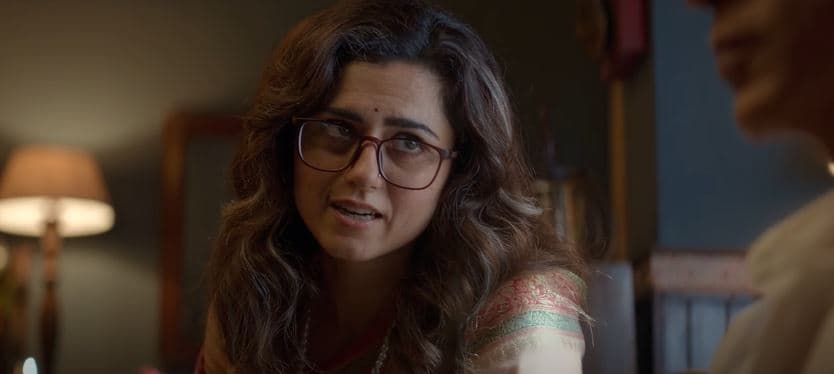 Ridhi Dogra, a talented actress in her own right, appears miscast as Azad's foster mother in Jawan. Despite her ability to deliver strong performances, she is only 38 years old, making her portrayal alongside the 57-year-old SRK seem incongruous. While there may be a sweet nod to Swades in her character, the age gap between the actress and her character's role is difficult to overlook, even if flashback scenes attempt to justify it. Swades Easter Egg in Jawan Explained: How Ridhi Dogra's Character is Delightful Tribute to One of Shah Rukh Khan's Best Films!
What Year is This?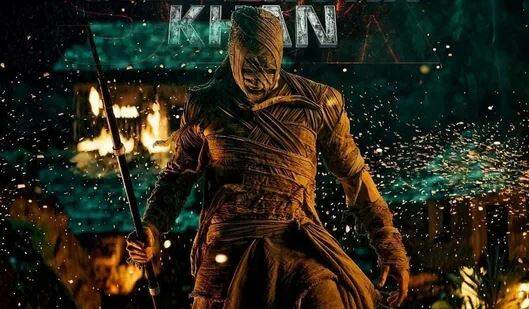 A keen-eyed viewer may have noticed a significant inconsistency in the film's timeline. The movie begins in 1986 when Vikram Rathore is discovered by the natives. After the opening action sequence, the narrative jumps 30 years into the future. This implies that during the Metro scene, the year should be 2016. However, during the felicitation scene in Belamwada Jail before the "Zinda Banda" song, a banner displays the year '2022.' This discrepancy leaves viewers questioning whether Vikram Rathore was in a coma for six years before his heroic return, and why the boy who discovers him in the river hasn't aged in that time.
Azad's Age
Considering that Vikram Rathore went missing in 1986 and presumably woke from his coma that same year, his wife Aishwarya (Deepika Padukone) is shown to be in prison for killing three policemen and pregnant the same year. This implies that Azad was born the following year. With the film's "30 Years Later" tagline, Azad should be approximately 29 years old during the main events. Look, we love Shah Rukh Khan and the man looks quite good for his age, but no amount of makeup and CGI can convince us that he is just 29 on screen! Jawan: From Shah Rukh Khan's Bald Look to 'Alia Bhatt' Joke, 7 'Trolled' Moments From Trailers That Made More Sense in Atlee's Film.
Eeram's Innocence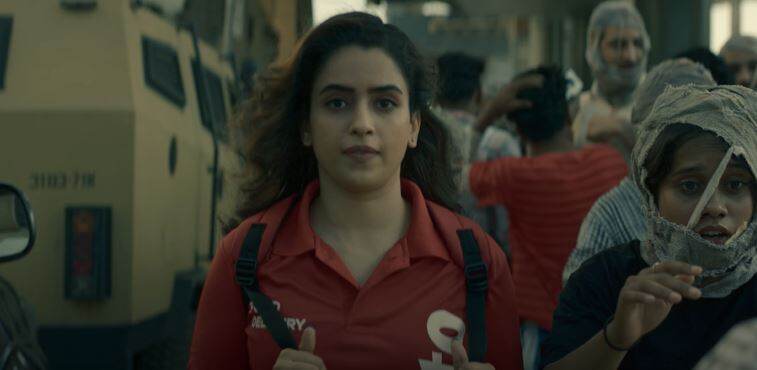 After Azad and his team successfully execute their second heist involving the Health Minister, it is revealed on air that Eeram (Sanya Malhotra) is innocent and played no role in the events at the hospital that resulted in the deaths of innocent children. Despite this revelation, Eeram remains in prison, and there is no discussion about securing her release for a crime she didn't commit. One would expect Azad to make efforts to free her. At least Eeram and Kalki (Lehar Khan) receive backstories; the same cannot be said for the rest of Azad's female associates. Speaking of which...
Spoiler About Priyamani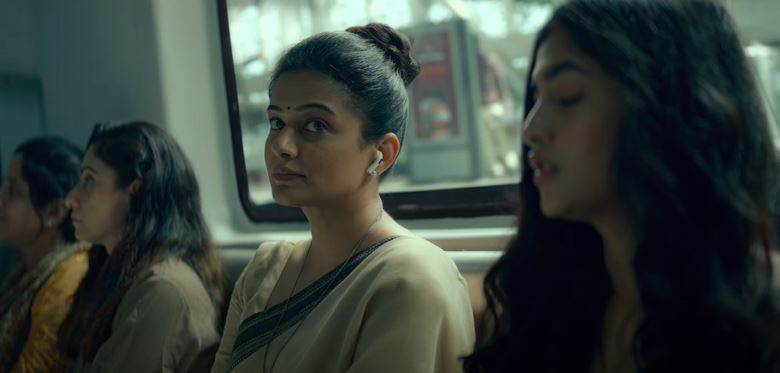 Fans may have easily guessed the fate of Deepika Padukone's character, but the tragic ending for Priyamani's character was prematurely hinted in the "Not Ramaiya Vastavaiya" song released just before Jawan premiere. This song, that was predictably expected to play during the closing credits, omitted Priyamani, who was also absent from the final team pose at the end of the song. This foreshadowed her character's demise for many, which turned out to be accurate. Thankfully the song didn't ruin the surprise of two SRKs dancing together in the same frame.
Kaalee's Overzealousness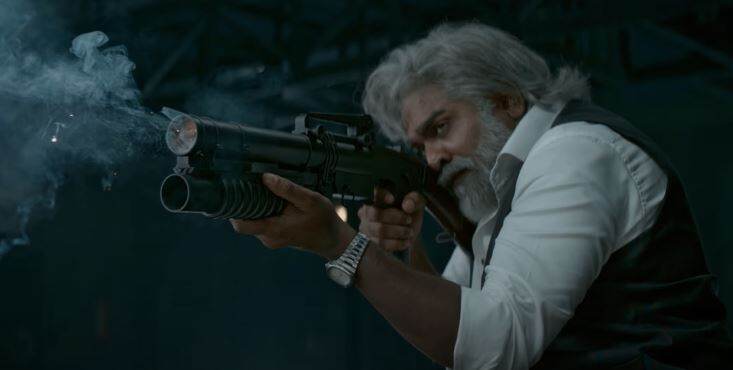 Vijay Sethupathi's performance in the film was kinda odd. While I am a big fan of the actor, I couldn't help but notice his struggle to convey menace while speaking Hindi in the first half, even though he had brilliant work as antagonist in films like Uppena, Master and Vikram. Furthermore, his character's behavior in these portions is somewhat erratic. Although Azad inflicts substantial financial losses on Kaalee and nearly kills his brother-in-law, Kaalee exhibits surprising restraint. It's only during the flashback and post his brother's death that he adopts the typical potboiler film villain persona, with Sethupathi finding his footing as a performer. This stark contrast to his character's earlier behavior, including randomly killing his henchman for no apparent reason, creates a jarring inconsistency. Additionally, the film fails to address whether Azad exposed Kaalee for his actions to the public. Jawan 2 On? Shah Rukh Khan Teases Sequel Plot While Revealing He's Big Fan of Co-Star Vijay Sethupathi!
Madhavan Naik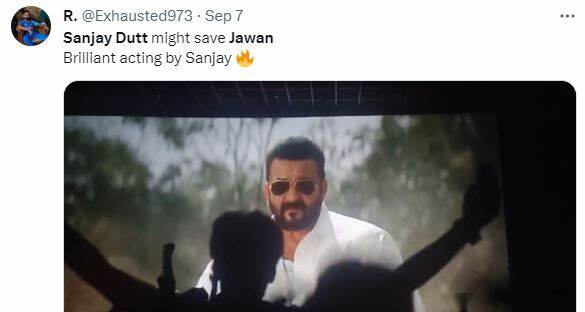 Sanjay Dutt's cameo as Madhavan Naik in the final act of Jawan is a fun addition to the film. However, the revelation during the end credits that Naik was involved with Azad in all his heists and missions feels forced. There is no prior indication of Azad having a secret accomplice, making this twist seem half-baked. It appears that Atlee may have drawn inspiration from the surprise twist involving Arjun Sarja in the epilogue scene of Ajith's Mankatha.
(The above story first appeared on LatestLY on Sep 13, 2023 04:33 PM IST. For more news and updates on politics, world, sports, entertainment and lifestyle, log on to our website latestly.com).