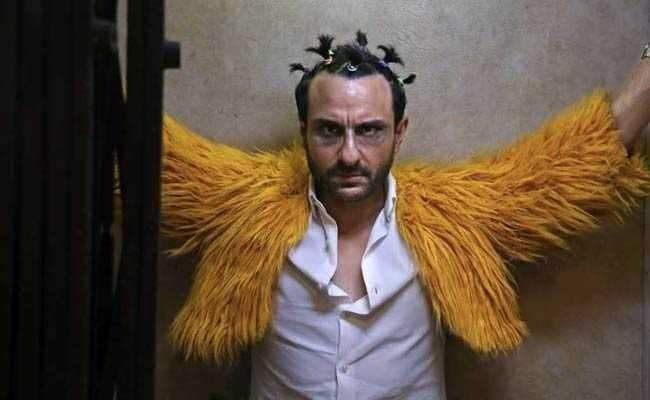 Known for his spontaneity, his free spirit and his unmatched wit, Saif Ali Khan is a delight to interact with.  Ask any interviewer or a member from the scribe who they think are the best celebs to interview, and you will find Saif's name in that list.  In his upcoming film Jawaani Jaaneman , Saif plays a forty something bohemian man who lives life on his term. He simply refuses to age and discovers suddenly that he has a daughter from one of his  long-forgotten affairs. Pooja Bedi's daughter Alaya F plays Saif Ali Khan's kid in the film while Tabu plays her mother.
So when Saif was asked if in real life he fears losing youth or getting old, the 49-year-old gave a rather interesting answer. "Mujhe jawani dhalne ka darr nahi lagta hai, kyunki jawani kab ki dhal gayi thi yaar. In fact, I don't have these issues. I never thought about it either. I think if you are young at heart, you feel good. I don't even really want yo be very young. I mean, I don't want to be olddd...but I am happy. I am very clear about things in life," chuckled Saif. Sara Ali Khan And Kartik Aaryan's Awkward Video Is Making Fans Say 'Why Is She So Rude?'
He did not forget to add that people around him tell him to use certain tricks to look "young(er" but he doesn't bother much.  " People often tell me to dress a certain way or get a particular haircut to look younger, but I am at ease. Till the time I get work. When the time is right, I will retire. I really like this Hindu idea or philosophy where your life is divided into these segments and you should do things appropriate in that segment. There's a time when you should make money. There's a time when you should relax. There's a time for everything in life. When I get older, I will find new things to do. I have no issue when it comes getting old. I look forward to it," concluded Khan.