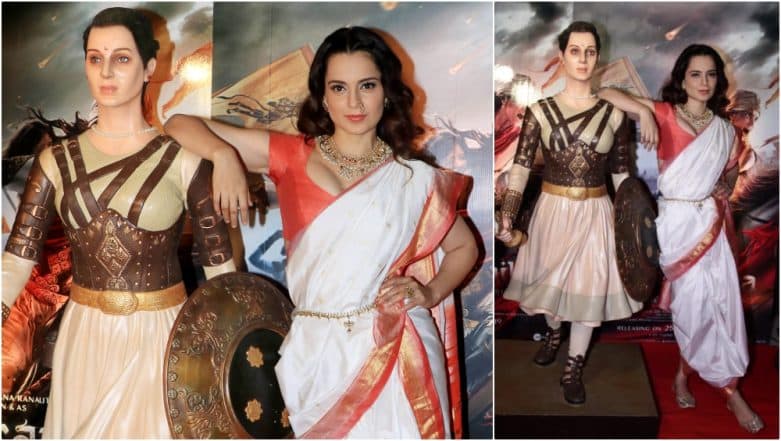 Manikarnika: The Queen of Jhansi success party which got delayed in the aftermath of Pulwama attacks finally took place on Sunday. The biographical period-drama's leading lady, Kangana Ranaut was the cynosure of all eyes at the success bash. And for damn good reasons. She looked every bit royal in a traditional red and white saree. Then, Kangana also used the platform to slam actor Ranbir Kapoor for not taking a stand on the country's politics and other issues. Fair enough. But we failed to understand Kangana's "condescending" attitude towards Rani Lakshmi Bai of Jhansi! Confused? Continue reading and view pics to see for yourself how Kangana Ranaut disrespected the warrior queen. Kangana Ranaut Claims That If She Had a Gun, She Would 'Do the Deed' at the Border After Pulwama; Twitterati Asks Her to Walk the Talk – Read Tweets.
The party was organised to celebrate Manikarnika's box office success as it successfully entered the 100-crore club. A statue inspired by Kangana's Jhansi Ki Rani, Lakshmi Bai avatar from the 2019 film was erected at the venue. However, it's the way Kangana poses with the statue that's quite demeaning. The 31-year-old is seen putting her right hand on the statue's shoulder and her left hand on her waist. With all that leaning on the statue, and squinting her eyes, Kangana nailed the badass look. She definitely did, but at the cost of disrespecting the figure that got her all the accolades. Kangana Ranaut and Ankita Lokhande Look As Regal As Ever at Manikarnika: The Queen of Jhansi Success Bash - View Pics.
Kangana who keeps harping on nationalism, respecting our national heroes, and so on seems so lost in here. Little does she realise that Jhansi Ki Rani was one of the key leaders in the Indian Rebellion of 1857. A warrior queen who became a symbol of resistance to the British Raj for Indian nationalists. Sadly, Kangana chose to pose like she is hanging out with her bestie. She literally reduced Queen of Jhansi to a mere prop much to our dismay. Kangana Ranaut Vs Bollywood: The Big Spat We Can't Wrap Our Head Around.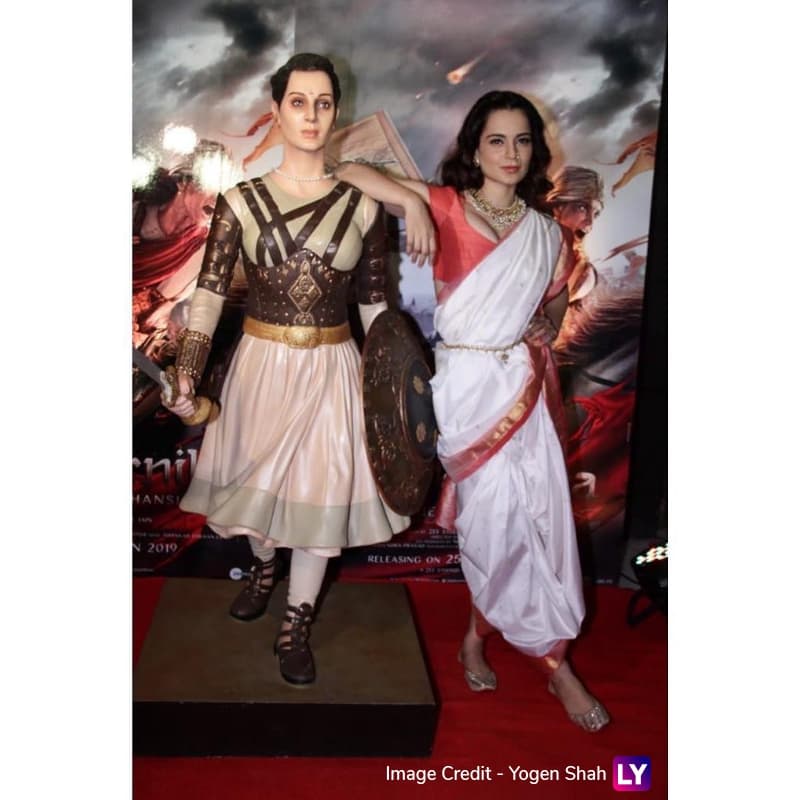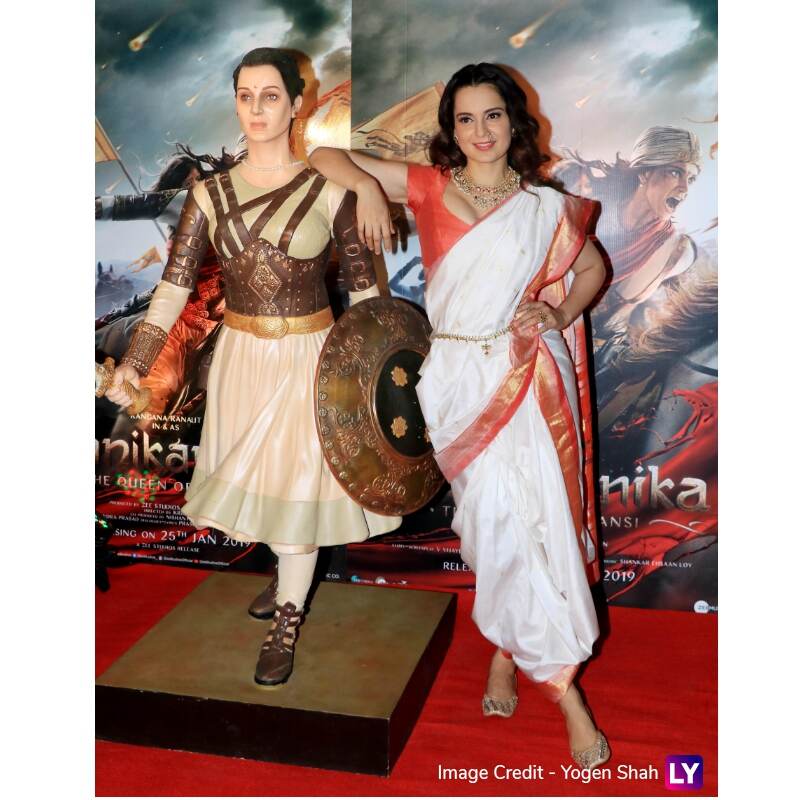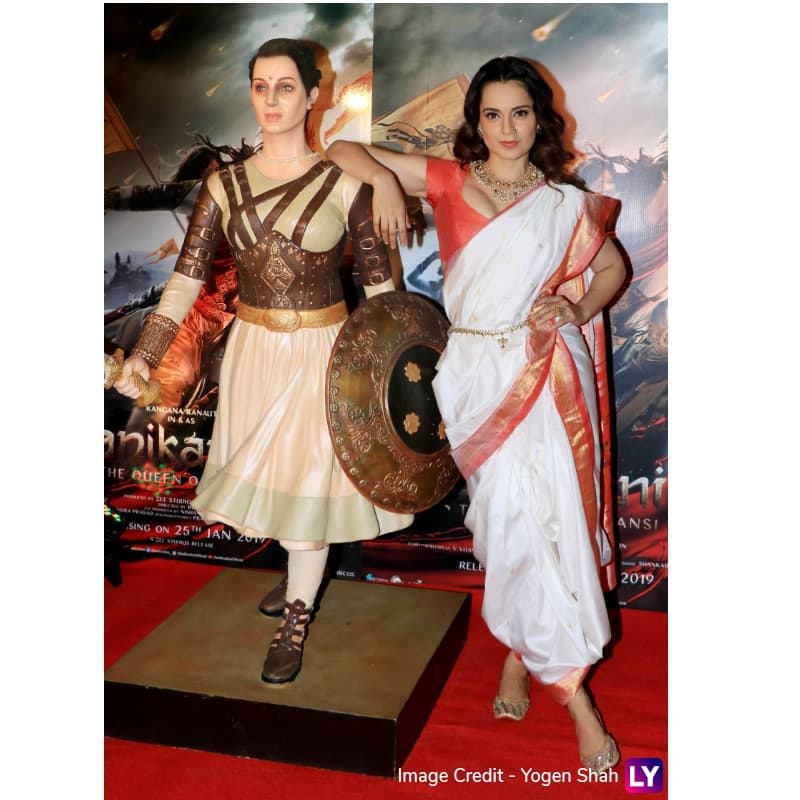 It's high time Kangana Ranaut realises that Jhansi Ki Rani is not her 'chachi' that she chooses to humiliate as per her desire. A few weeks ago at the time of Manikarnika's release, the Mental Hai Kya actress launched a scathing attack on B-town celebs for not 'promoting' her film enough had said, "Is the Rani of Jhansi my 'chachi' (aunt)?" It was met with a lot of cheers. The lady continued addressing the issue saying, "She's everyone's queen."
Watch Video Kangana Ranaut Asking "Is the Rani of Jhansi My 'Chachi'?"
Today, we want to remind the same thing to Kangana. Jhansi Ki Rani is not your 'chachi,' she is a queen, a real Braveheart who fought for this country, sacrificed her life at the age of 29 for her motherland. So Kangana, even if you played her character on screen, it does not give you a license to give demeaning poses or use her great name to settle a score with your opponents. You must apologise for your ignorance and high-headedness towards the great personality in Indian history.
(The opinions expressed in the above article are of the author and do not reflect the stand or position of LatestLY.)