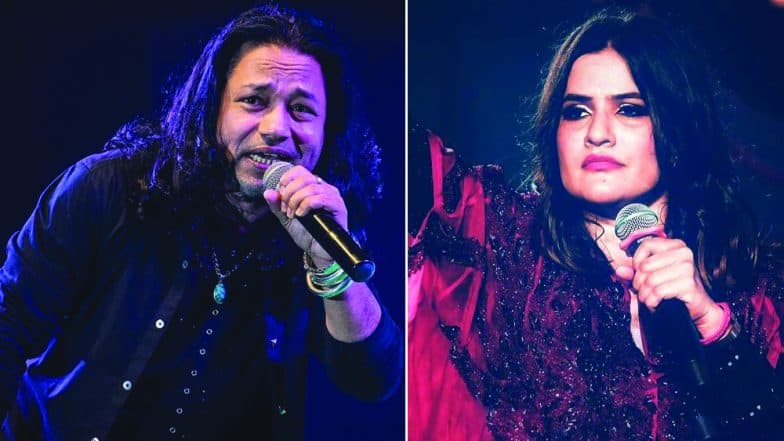 The #MeToo wave that once engulfed the Bollywood fraternity is now dying a slow death. A couple of months back when the movement was at its peak, every good morning brought back some unpleasant memories and revealed some shocking names that were the reason behind it. From Vikas Bahl to Subhash Ghai, Bhushan Kumar, Alok Nath and Kailash Kher, all the prominent names in the industry were accused of the allegations and some of the tragic stories were horrific to read. And discussing the topic brings us back to the time when singer Sona Mohapatra, who's known for speaking her mind, accused Kailash Kher of unjust behaviour. #MeToo in Bollywood: Sona Mohapatra SLAMS Sonu Nigam For Asking 'Proof' in Anu Malik's Sexual Harassment Allegations Row.
Earlier, at least four women had accused singer Kailash Kher of sexual misconduct and Sona was an additional name in the sad list. While she maintained that she wouldn't lodge a police complaint against the singer, she would ensure that he doesn't repeat the history. And today, months after her allegations, Kher finally decided to reveal his side of the story which we feel is only expected.
In his recent interaction with News 18, when the singer was asked to react on the accusations, he said, "Everyone has their own thinking. If I accuse someone only by taking that individual's name over and over again then, nothing will come out of it. If you will take legal recourse against that person, then it becomes another matter altogether." Going further he elaborated his reasoning by saying, "If I tell you that I will not make a complaint against that individual, but still I will accuse him of doing certain criminal activity, then I feel it's not an authentic complaint." Shame! Kailash Kher THREATENS Parents and Victim of Sexual Harassment Who Complained Against Him?
When asked if he tags her allegations as baseless, he said, "No. I will not decide what is right and what is wrong. I have never accused someone. I am living my life. We are simple human beings and we focus on creating music." And that's convenient we believe. Of course, it's quite easy to refute such stories but let's not ignore the accusations and instances that were terrible for words to even describe it. We aren't passing any judgement here and we don't have any right to but as respect towards the entire movement, the least we can do is not question the victims.